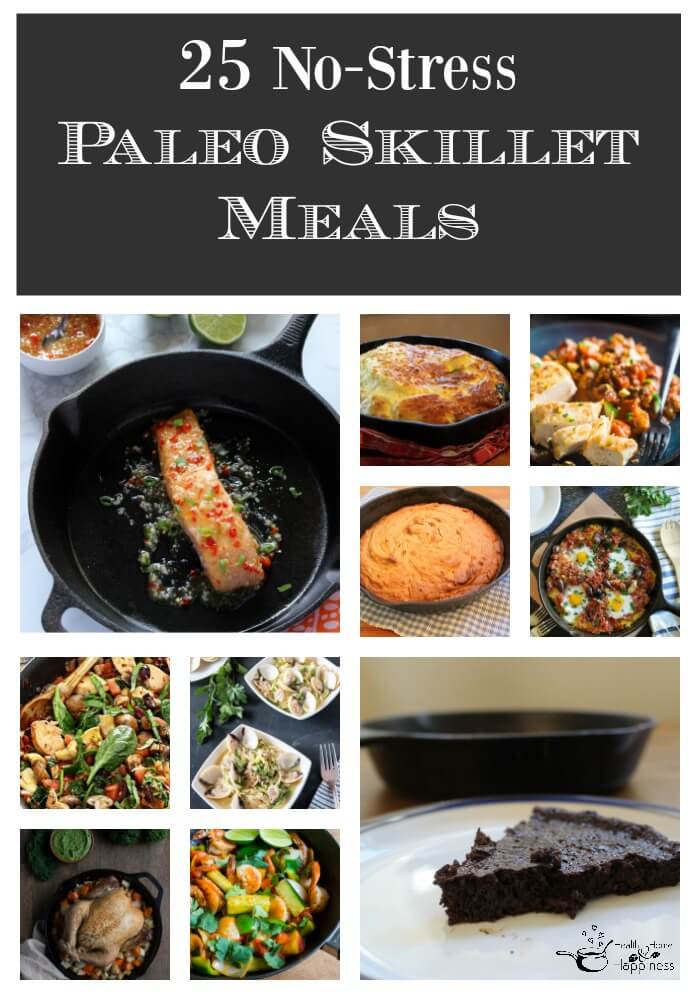 The rustic cast iron skillet gives the feeling of a long, slow cooking process, but these 25 skillet meals are anything but slow.  Cast iron is heavy and distributes heat evenly, allowing for uniform cooking and a natural nonstick surface.
For days that you're rushed, but crave that old-timey feeling of serving a meal from an old-fashioned skillet, these recipes will fit the bill.
These skillet recipes are low on hands-on time and pack not only phenomenal flavor, but also a nutritional punch to get you through a busy day. Made in just one skillet, dinner cleanup will be minimal.
Most of these recipes are Whole30 friendly, and all are paleo and GAPS friendly.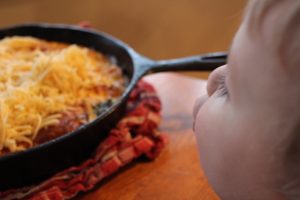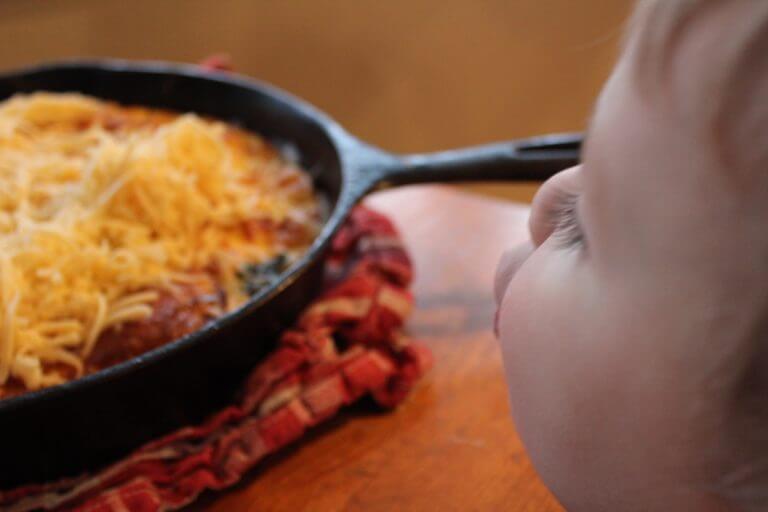 Greens and Bacon Frittata
Start your morning with health-giving Turmeric and greens, and protein-rich Bacon and Eggs in this Sunshine Fritatta.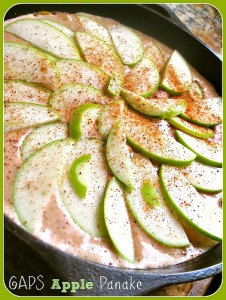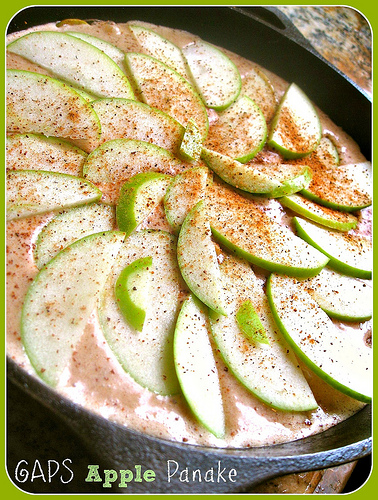 Another delightful grain-free way to start the day is with a Skillet Apple Pancake. Spend more time relaxing, and less time flipping pancakes when you bake them right in the skillet. Isn't the apple pattern beautiful?
Recipe: Skillet Apple Pancake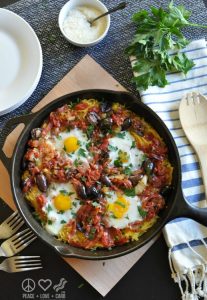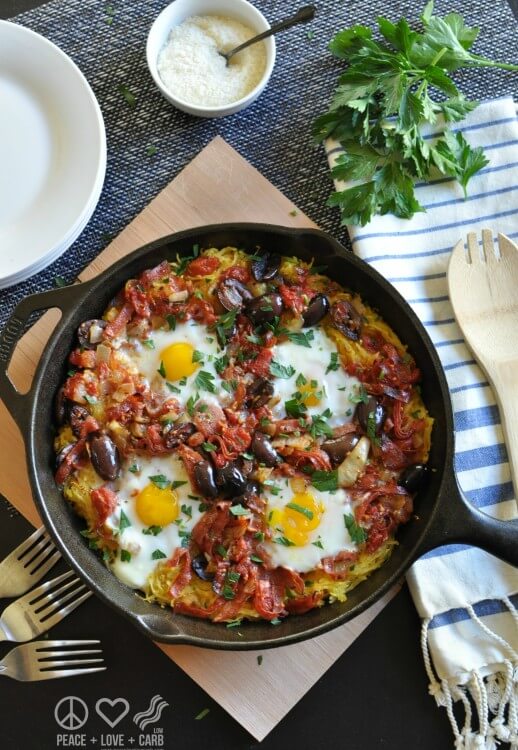 If you have some leftover spaghetti squash (next time cook extra when you have it for dinner!) this beautiful skillet breakfast will be a snap to whip up. Awesome low-carb protein to start the day with the Italian Spaghetti Squash Breakfast Casserole from Peace Love and Low-Carb!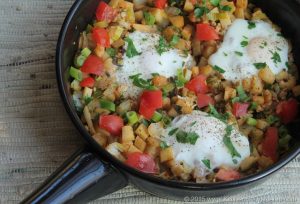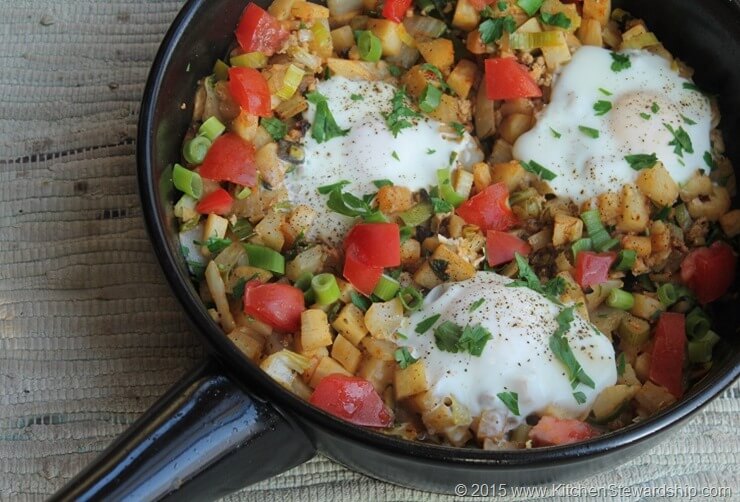 This kid-approved 'tastes like pizza' Breakfast Hash from Katie of Kitchen Stewardship is a potato-free high protein hit for the whole family.
Moving onto lunch and dinner…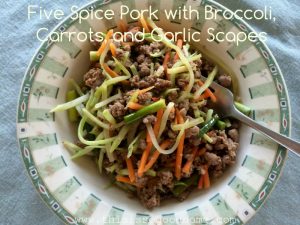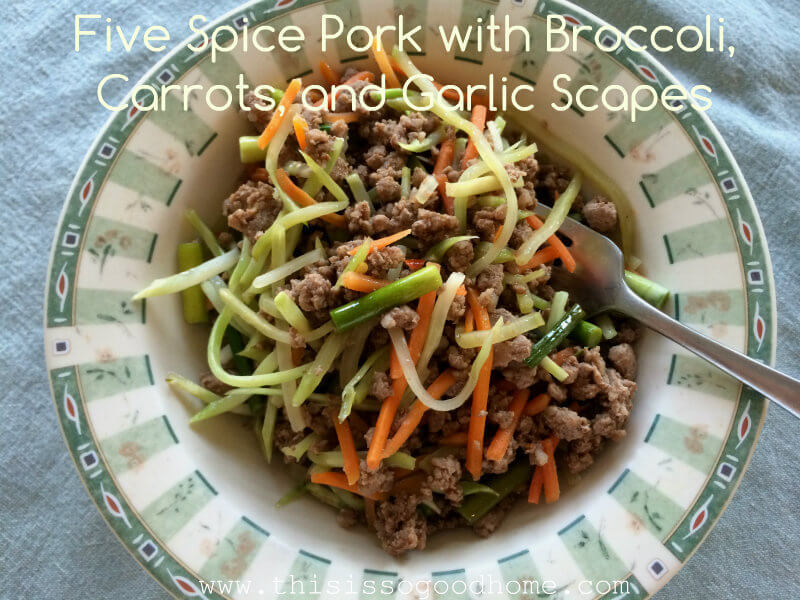 5-Spice pork and packaged broccoli slaw make this a fast, but flavorful and nutritious dinner.  Recipe: 5-Spice Pork by This Is So Good.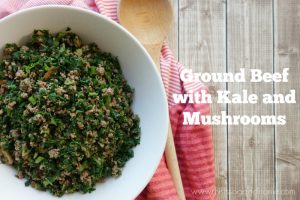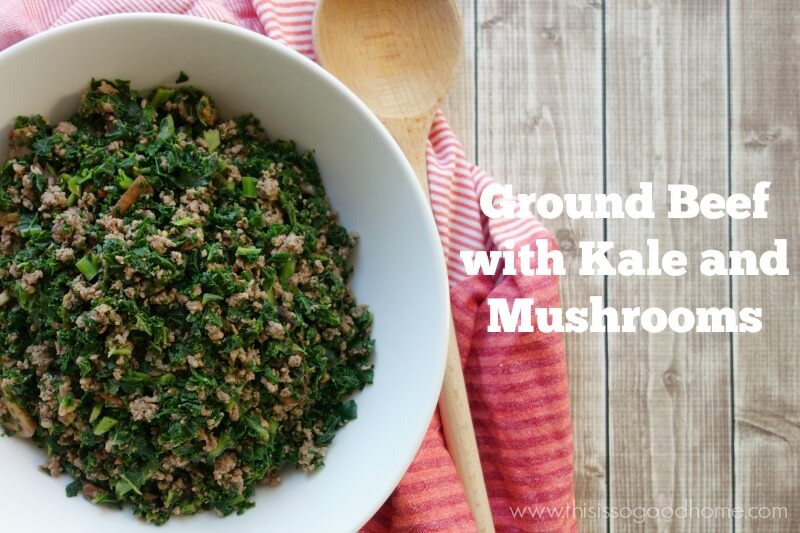 Sometimes it's the most simple recipes that are the best- in this example, two veggies, a cheap cut of meat, and some seasonings work up into a delicious one-skillet meal.  Recipe: Ground Beef with Kale and Mushrooms on Delicious Obsessions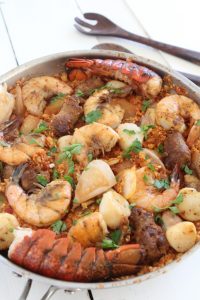 Paella is made up of bunches of nutrient-dense seafood, and when served with cauliflower rice, it is a low carb fast option for an easy delicious dinner. Just stop to pick up some fresh seafood on your way home, and this meal will be ready by the time you change into your comfy clothes.
Recipe: Cauliflower Rice Paella by The Whole Smiths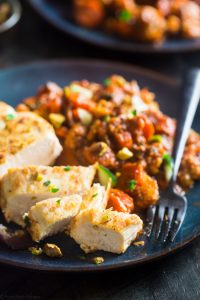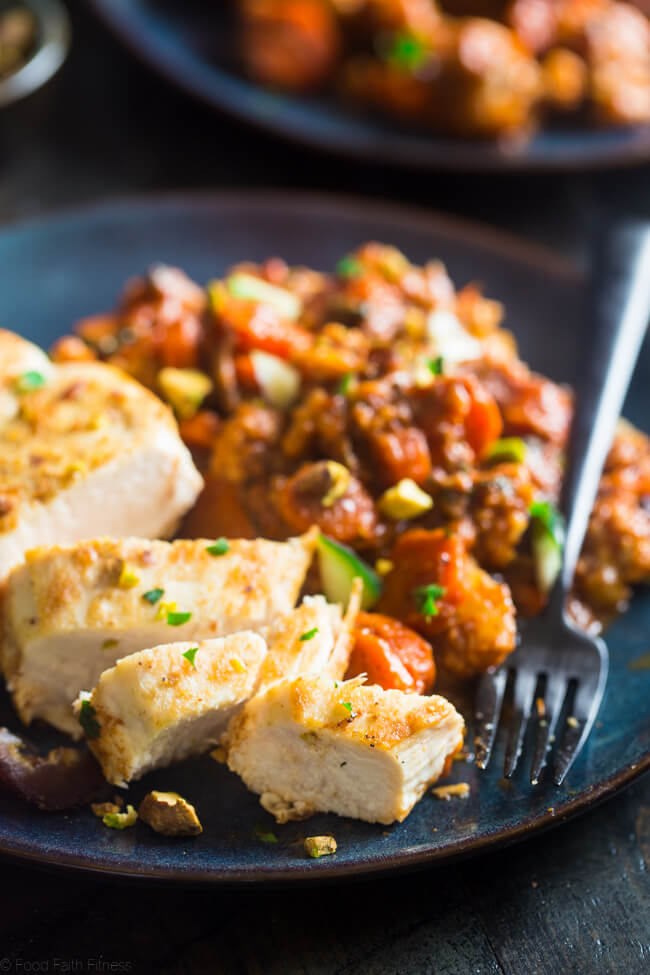 Moroccan Chicken Skillet uses quick canned tomatoes (I keep these on hand, and we don't use a lot of canned goods at all!), spices, and some chopped pistachios to make this super fast meal look and taste gourmet.
Recipe: Moroccan Chicken Skillet by Food Faith and Fitness.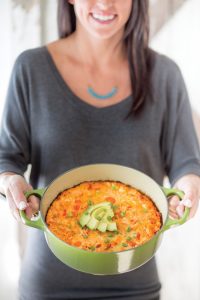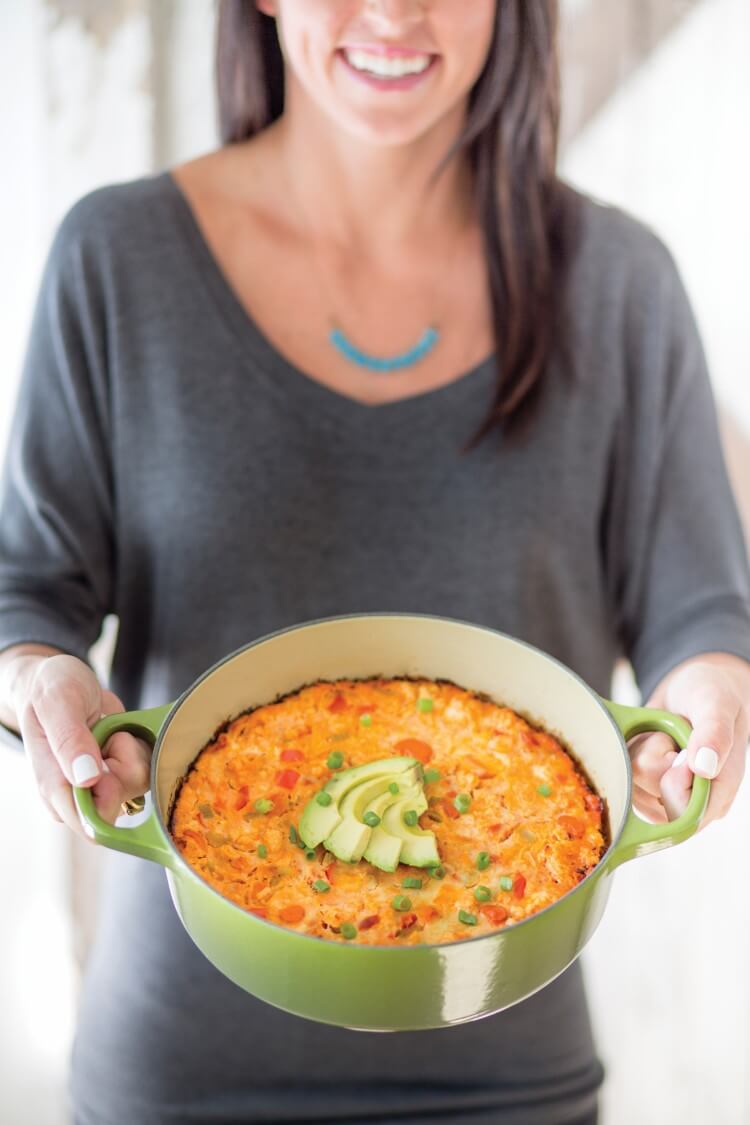 Buffalo Chicken Casserole uses spaghetti squash rather than pasta as it's main part- then lots of delicious chicken to fill you up!
Recipe: Buffalo Chicken Casserole by Julie Bauer on Delicious Obsessions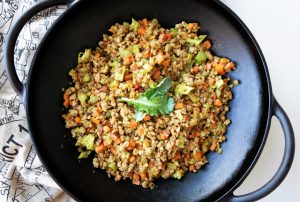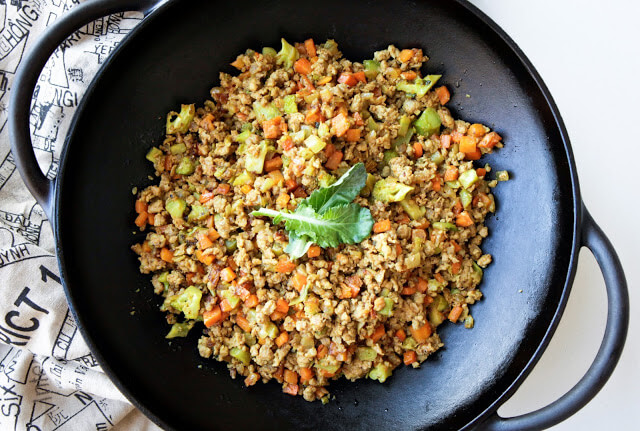 I love how she made this mince into bowls including fresh raw ingredients too- check out the post for inspiration on how to dress up stir fry leftovers quickly.
Recipe: Turmeric Mince Stir Fry by Love UR Belly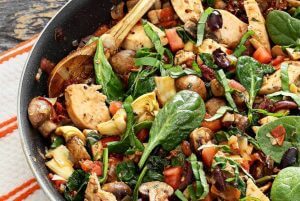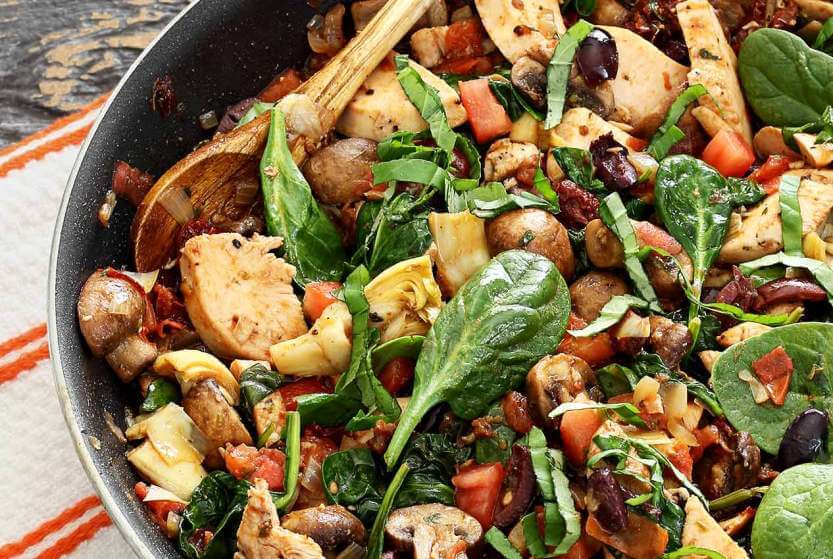 Chicken again, but with a whole different flavor, this Mediterranean Chicken Skillet is sure to please the die-hard Italian at your house (they won't even miss the pasta!).
Recipe: One-Skillet Paleo Mediterranean Chicken by Paleo Newbie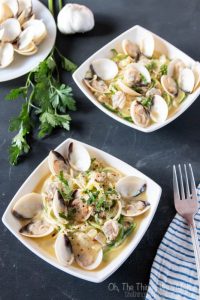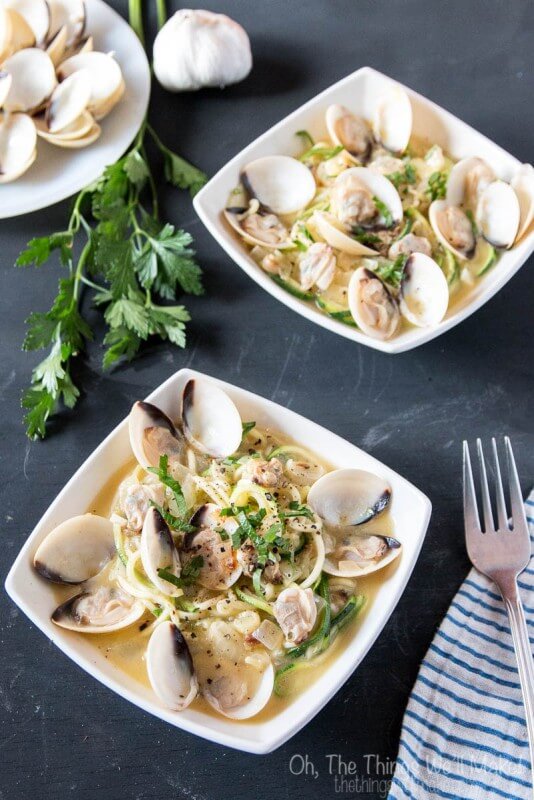 Fresh clams and bright zucchini noodles make a fast Paleo Linguini. GAPSters, omit the tapioca starch.
Recipe: Paleo Linguini with Clam Sauce by The Things We'll Make.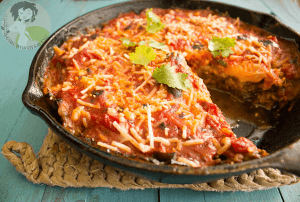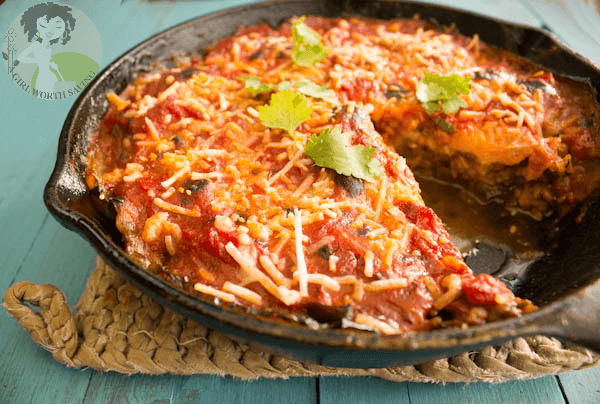 Pizza! This recipe uses a surprising ingredient (allergen friendly!) as the 'crust' and is both paleo and husband approved.
Recipe: Paleo Pizza Casserole by A Girl Worth Saving.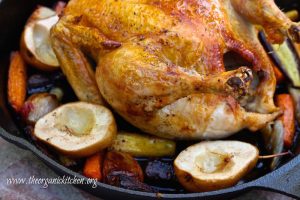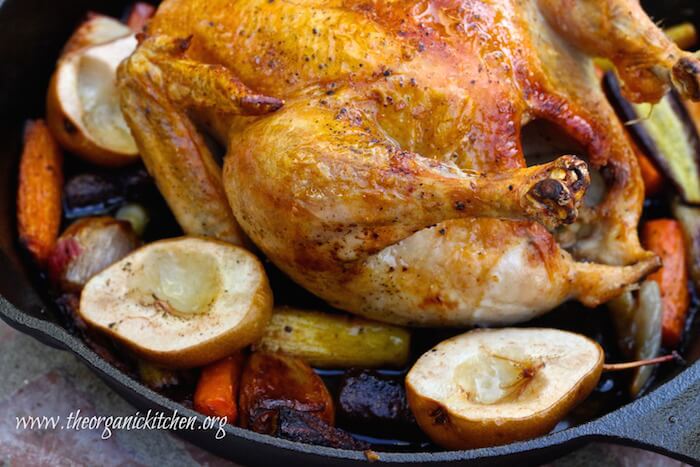 Roasted skillet chicken with honey, ginger, and pears brings all the flavors of fall together beautifully.
Recipe: Skillet Chicken by The Organic Kitchen.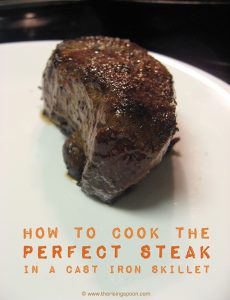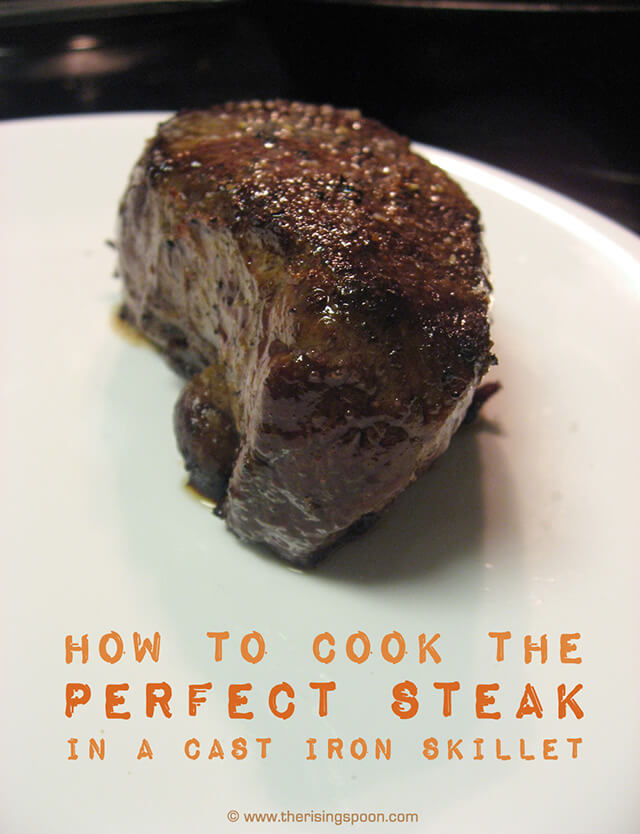 A simple steak, but served with fresh veggies and when it's cooked perfectly… it really makes the meal. It's fast, high in protein and iron, and does a body good.
Recipe: How to Cook the Perfect Steak in Cast Iron by The Rising Spoon.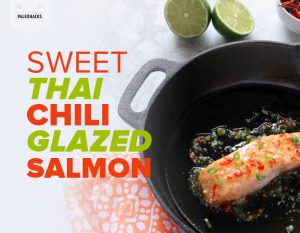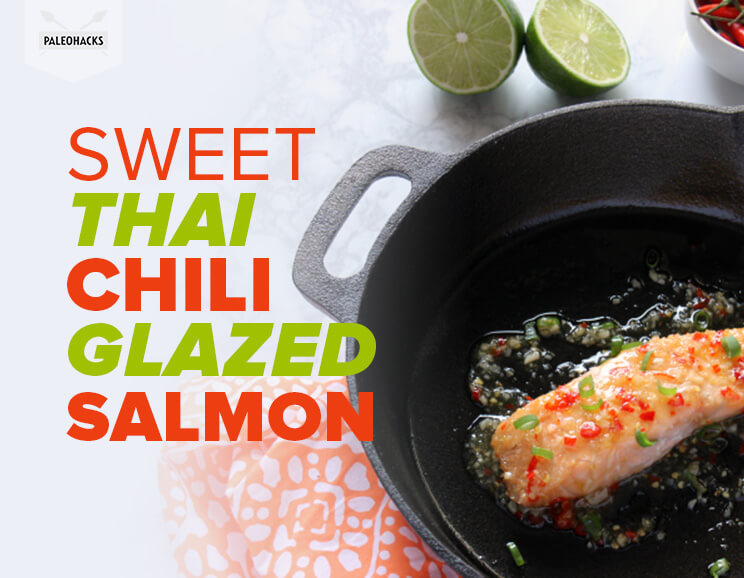 Sweet chili glazed salmon? Yes please! GAPSters, omit the arrowroot powder, the honey will still create a glaze without it. Recipe: Thai Chili Glazed Salmon by PaleoHacks.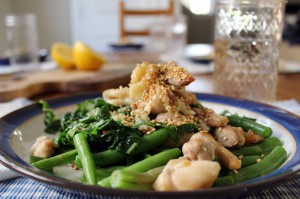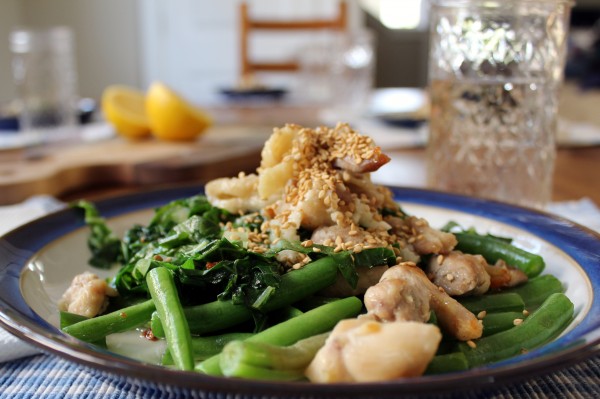 Toasted Sesame Stir fry is a delicious way to get vegetables, vegetables, vegetables, and protein all in a delicious fast skillet meal.
Recipe: Toasted Sesame Chicken Stir Fry by Health Home and Happiness.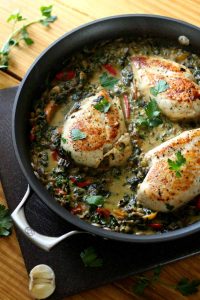 This recipe uses delicious cashew milk, but other nut milks can be substituted if you have them on hand. Replace coconut milk for the greek yogurt if you're dairy free.
Recipe: Smothered Creamy Chicken Skillet by The Fit Blog
Who is loving all these different flavors in these skillet meals? I sure am!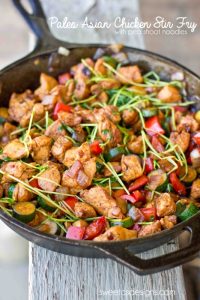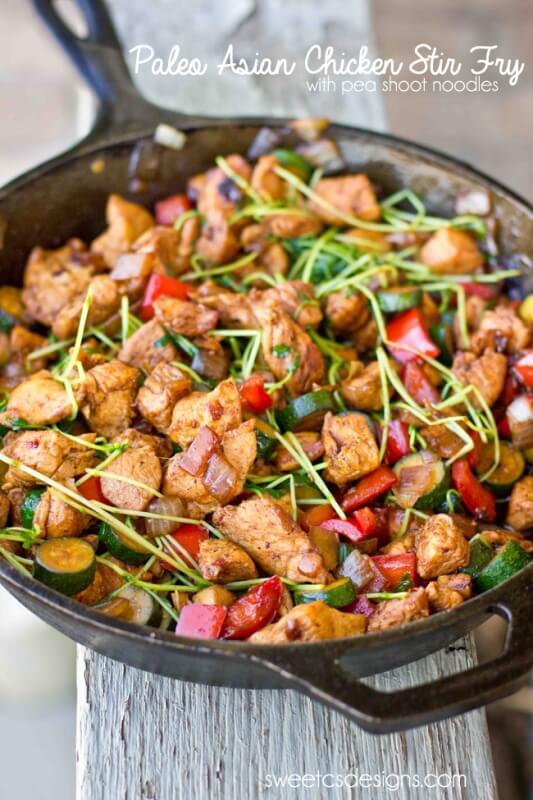 Next up is Asian Chicken Stir Fry with spring pea shoots and delicious summer squash.
Check out the recipe: Paleo Asian Chicken Stir Fry by Sweet Cs Designs.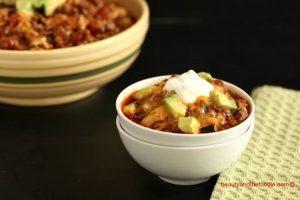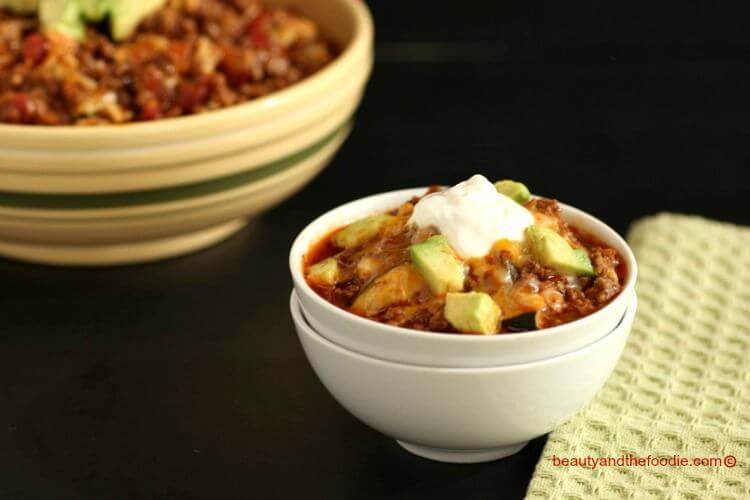 Chili Mac (don't worry, it's paleo!) in just one skillet? Yes please!
Recipe: Easy Chili Faux Mac Skillet by Beauty and the Foodie.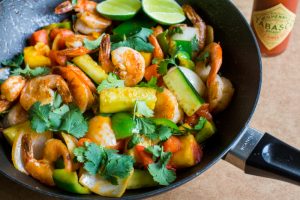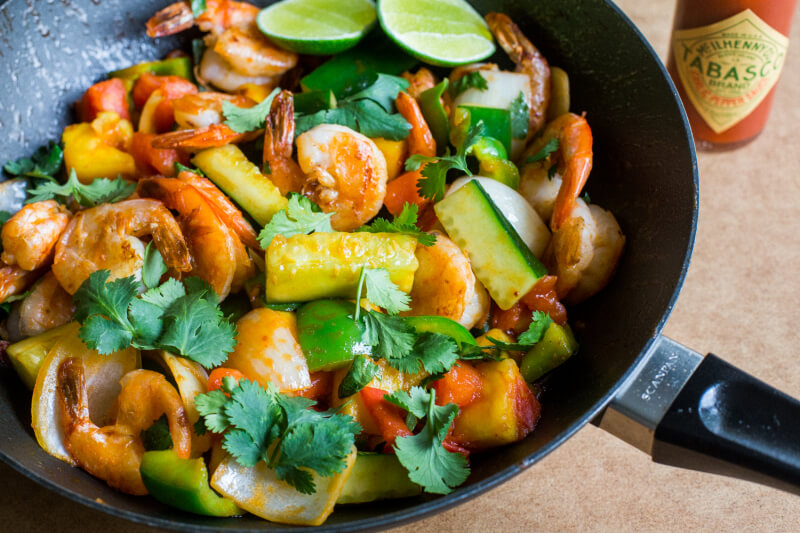 15 minutes and you're eating fresh vegetables, sweet pineapple, and a simple sauce.
Recipe: The Domestic Man, author of one of my favorite Paleo Cookbooks (Paleo Takeout) shares Thai Sweet and Sour Stir Fry with Shrimp.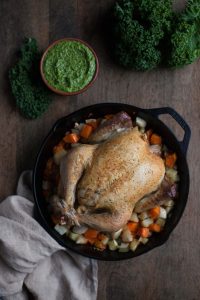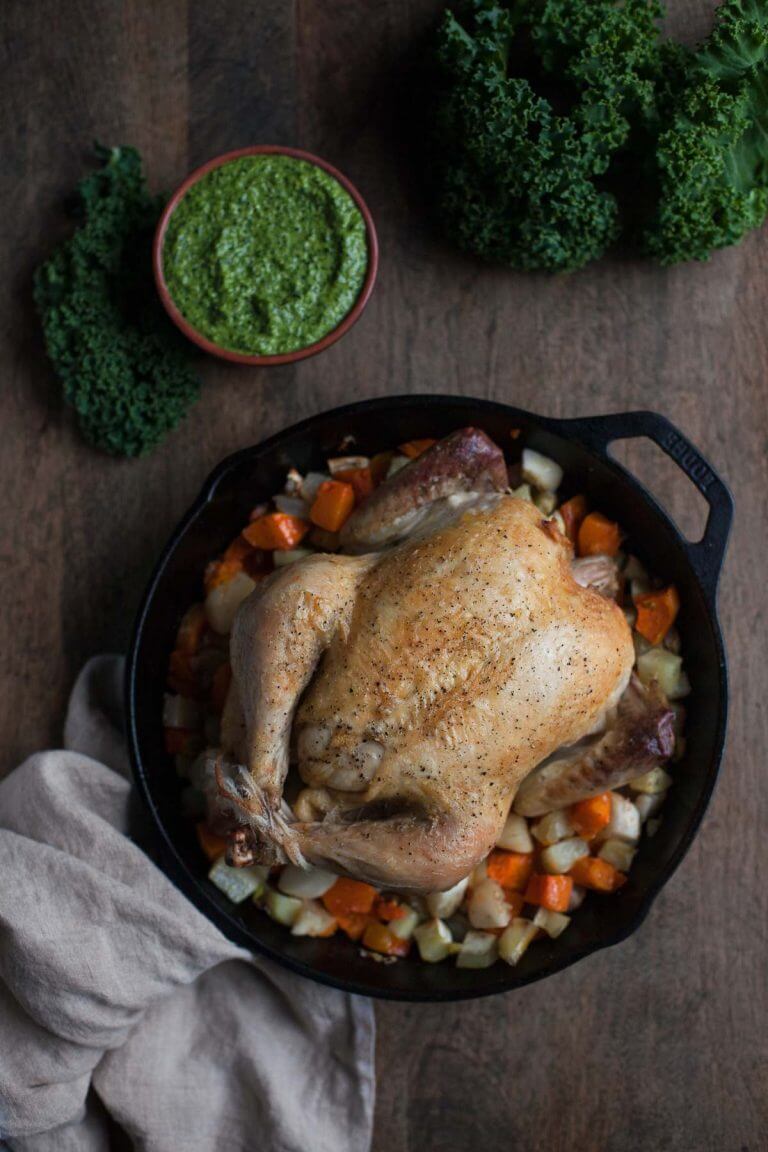 Adding a sauce or topping can really add needed flavor, texture and even raw veggies to a cooked meal. See the Kale Pesto recipe that goes beautifully with this simple roast chicken with winter vegetables.
Recipe: Simple Roast Chicken and Kale Pesto by A Calculated Whisk.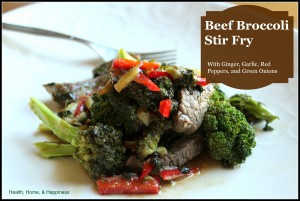 A quick stir fry, seasoned with warming ginger makes use of another winter favorite- broccoli.
Recipe: Beef Broccoli Stir Fry by Health Home and Happiness.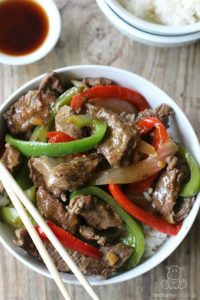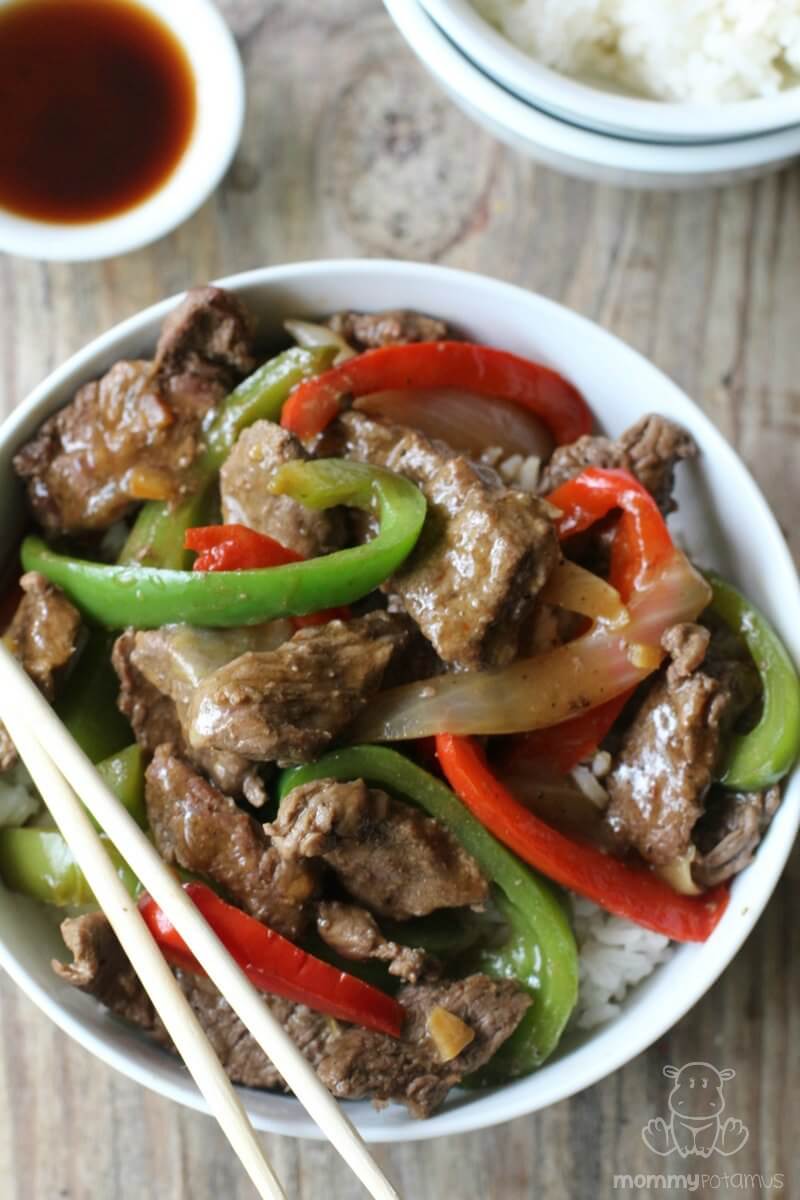 Served with cauliflower rice, sweet peppers and steak make a delicious easy meal.
Recipe: Pepper Steak by Mommypotamus with Cauliflower Rice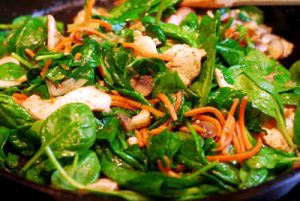 This stir fry formula by Nom Nom Paleo is sure to use up all the leftovers in your fridge, deliciously! Recipe: Emergency Protein Garbage Stir Fry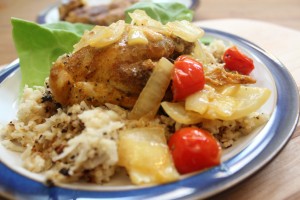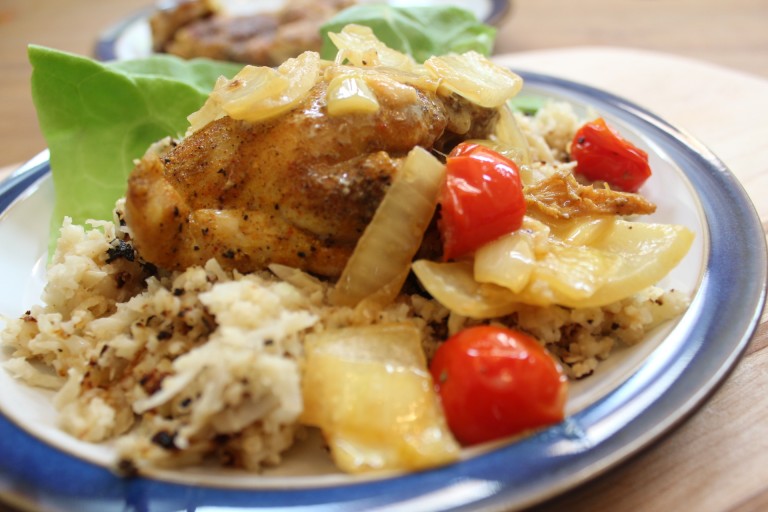 A taste of Brazil brings healing tumeric to our skillet again with Brazilian Chicken over Cauliflower Rice by Health Home and Happiness.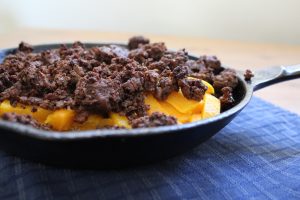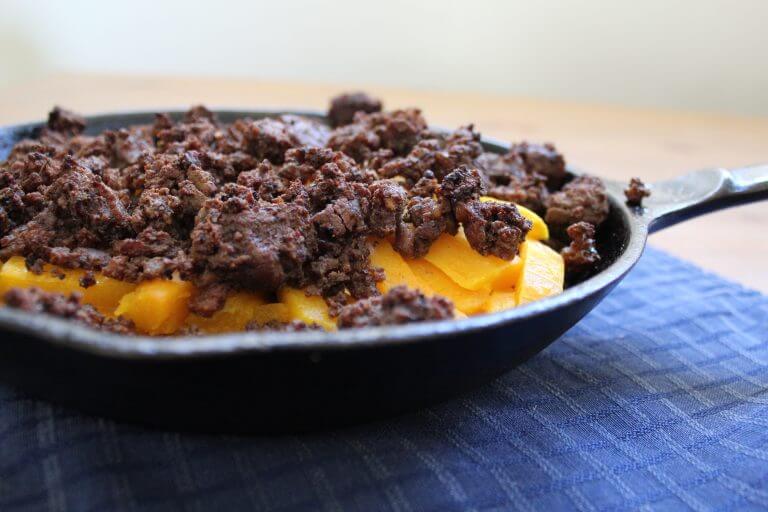 When you combine two humble dishes, sometimes the flavor is out of this world. Use spicy or mild sausage, to your preference.
Recipe: Butternut Squash and Beef Sausage Bake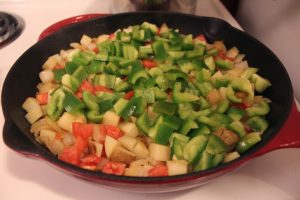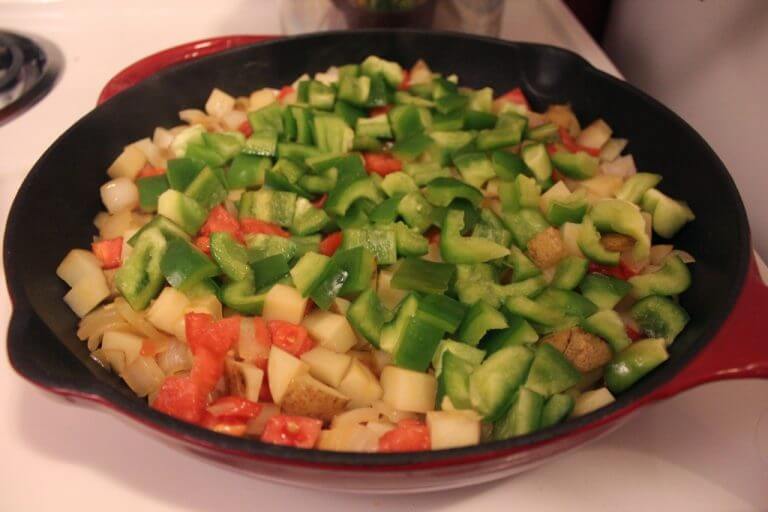 GAPSters just use celery root instead of the potato. Courtney uses amazing spices in all her recipes, so they're really flavorful and have all sorts of health benefits that we don't even know about yet.
Recipe: Kheema (Ground Lamb with Vegetables) from Revived Kitchen.
Finish up with something sweet…
Baking in a cast iron skillet provides a naturally nonstick surface, and even better, a delicious thick sweet crust to any baked good. All of these sweet paleo favorites are better in a skillet.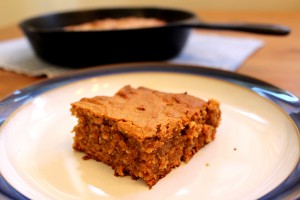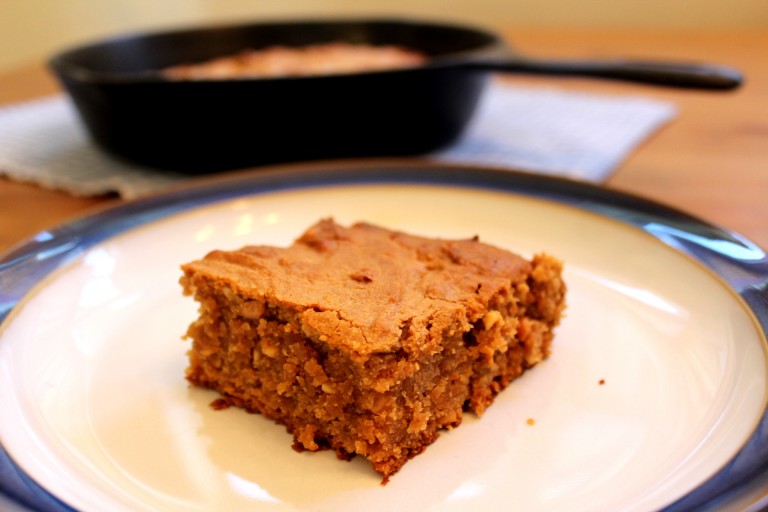 Brownies can be made allergen-friendly by using sunbutter instead. These are a favorite in lunchboxes around here, or for late-night snacks for movie watching.
Recipe: Nutbutter Brownies by Health Home and Happiness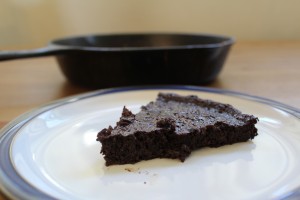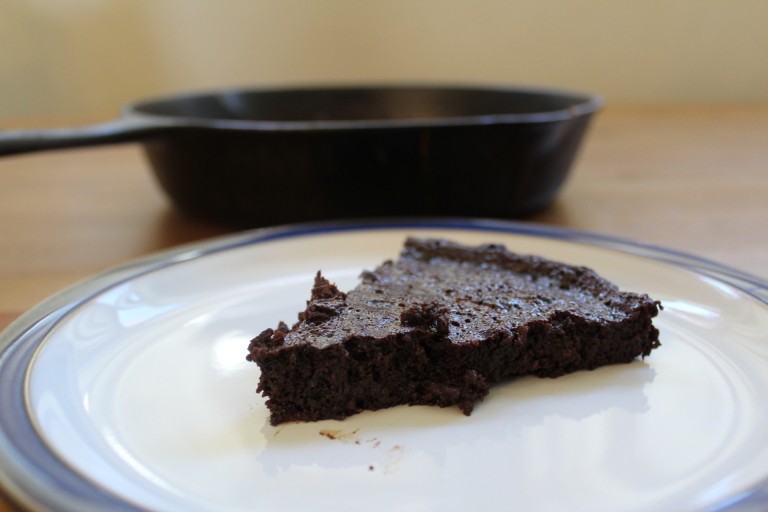 Topped with whipped coconut milk, this passes for a 'regular' cake among non-paleo friends and is loved by everyone. It's fast to make, and we usually have all the ingredients on hand.
Recipe: Chocolate Skillet Cake by Health Home and Happiness
Pineapple Upside-Down cake is my 2nd child's favorite! The rings of pineapple make it whimsical as well as delicious.
Recipe: Grain-Free Pineapple Upside Down Cake.
5 Delicious Keto FatBombs
Sign up to get my 5 Best Keto Fatbomb Recipes sent right to your inbox! Plus a bonus pizza recipe :)
Please follow and like us: