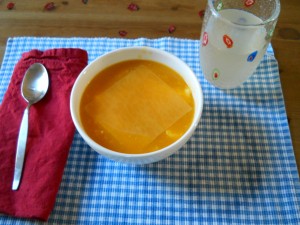 This is going to be a 'meet you where you are' challenge with the goal of working up to either GAPS or the GAPS Intro. Some of you may choose to go gluten free and incorporate soup once a day into your meals, some may start intro, some may switch to full GAPS and drink the recommended mug of salted broth with every meal.
But for a week we are all going to be intentionally challenging ourselves to make some healthy changes that we need to make! It was November of 2009 that we started GAPS, and it was a huge undertaking but so worthwhile for us!
What we're doing this week:
This past June I transitioned my little one off of GAPS, so we're going to go back through a 'mini intro'  during this week to make sure she is actually still does not need to be on GAPS.  I'm going to have the three of us eating dairy free soups, though we'll add eggs too since we've never had a problem with eggs. We will be dairy free for the week since that's been an issue in the past, and will go low carb (no fruit or honey) since that also has been an issue in the past.
Sometimes symptoms (hyperactivity, brain fog, sleep issues, etc) can creep up on us and we don't realize that they are there until they're gone- or until they come back after re-starting our regular eating habits.
If you'd like help tracking your progress, here's a chart (PDF) where you can make some notes (for whatever reason I couldn't get the vertical lines but it can still work)
If you sign up for the GAPS Intro Challenge today you'll receive corresponding emails explaining the GAPS Intro diet and helping encourage you through it- sign up today for the 'start date' of Nov 5th,
or just follow along here at the blog :) I'll post how I've been  making chicken stock lately, and a few soup recipes as well.
Are you going to join us?
Leave a comment below saying what your goal is for the Soup Week Challenge, and then check back in each day to report your progress!
21 Easy and Delicious Grain-Free Meals
Curious about eating grain-free? I want to show you how easy and delicious it can be!
Try our best-selling meal plans... for free!
Just enter your information and I'll email it to you right away.