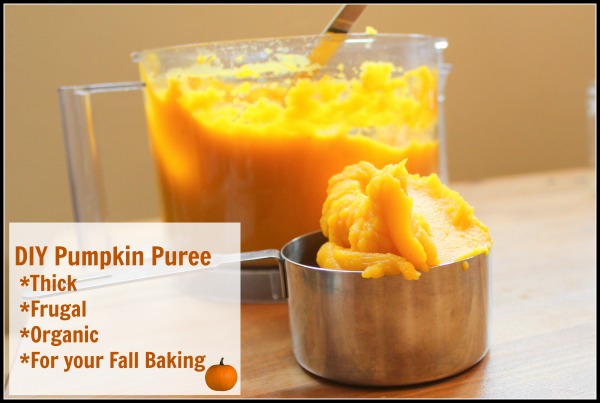 Pumpkin puree is used in breads, muffins, pies, and even pumpkin smoothies at this time of year. It can come from a can, but then you have the question about where your pumpkin actually came from as well as what's in the packaging. When you opt for organic squash in a BPA free can, the price can go up exponentially!
Making your own pumpkin puree is easy, and when you do it this method with the baking, and using other hard orange winter squashes, the puree is nice and thick. I like to use kabocha squash, butternut, and sweet baking pumpkin, any combination of the three.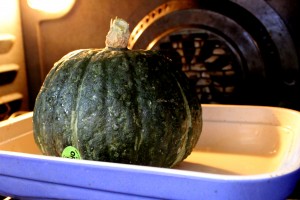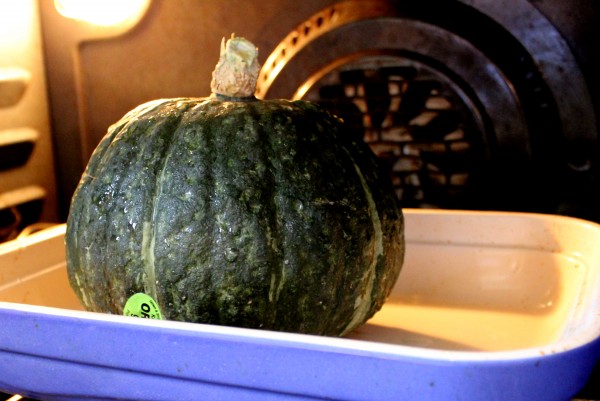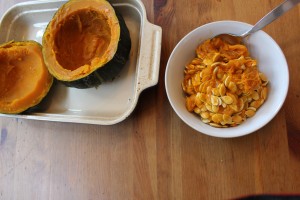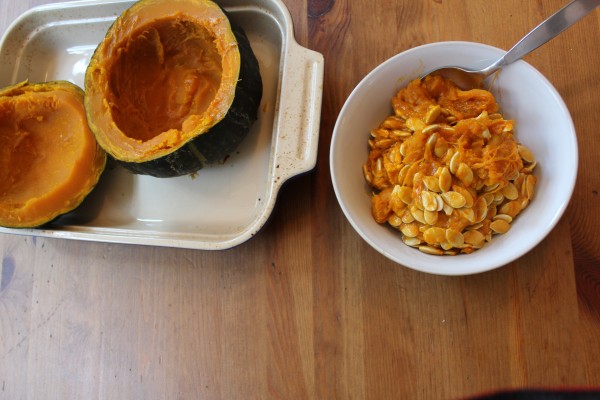 First – following the steps in this post – bake your squash whole and remove the seeds and pulp – it's a little more dry when done this way, which makes a thicker puree and pies that set up well.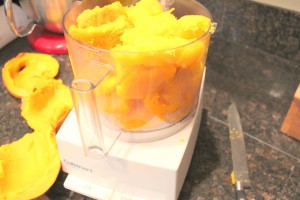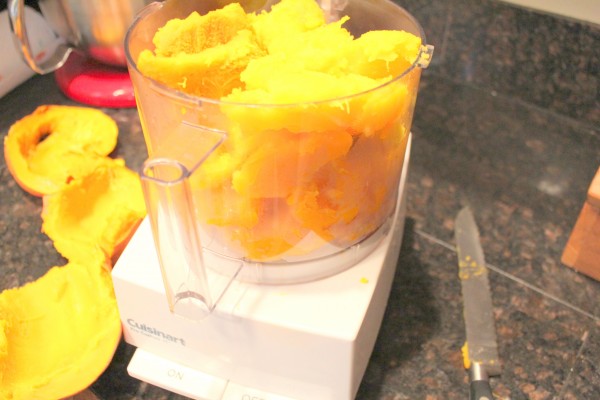 Second, scoop out the orange flesh into a food processor (a blender can be used too, but it'll require more scraping down of the sides) and add a pinch of salt.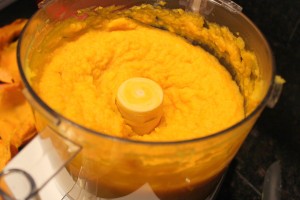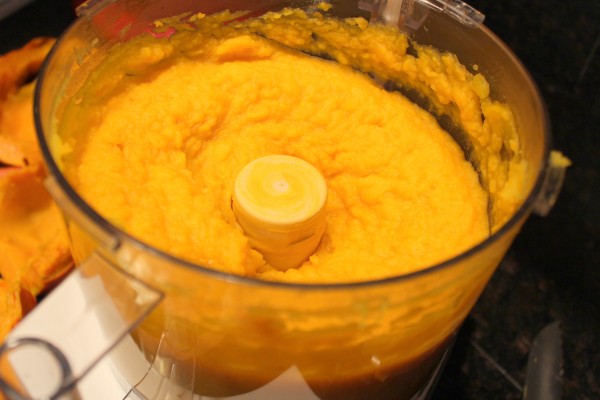 Puree, adding a couple tablespoons of water if needed to get it to blend.
Freeze in 1 or 2 cup sections in freezer bags.
Enjoy this delicious pumpkin puree in your recipes all fall and winter long!
Free Ebook this month only: 20 Grain-Free Breakfast Recipes
20 Delicious Breakfast Recipes suitable for GAPS and Paleo diets!