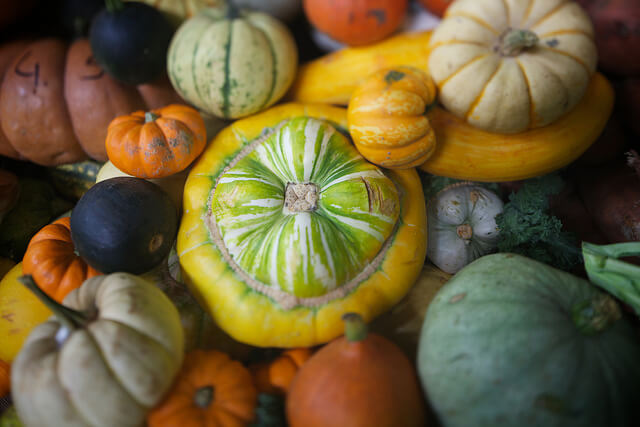 Winter squash make beautiful and interesting decorations, but if that's all you've been using them for, you're in for a surprise at how versatile, delicious, and easy they are to use in the kitchen! Most of these uses don't require peeling- peeling these beauties is no easy feat, and is enough to make you shy away from making them a side-dish staple.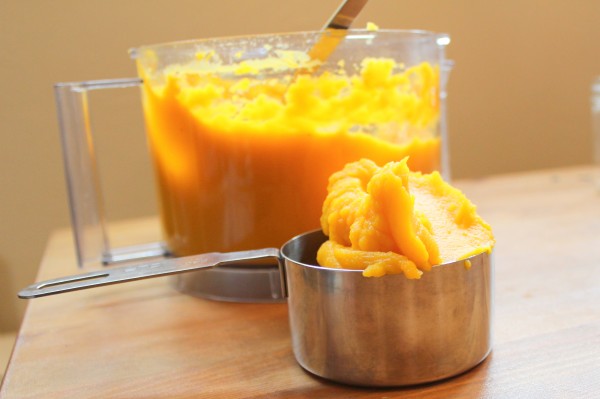 First, make your own pumpkin puree by baking a whole squash, scooping out the seeds, and then pureeing.  This is thick, rich in color, and you can freeze it in 1-2 cup portions for easy use in recipes all winter long.  Tip: You can use any hard squash, not just pumpkin! Even the canned 'pumpkin' from the store is usually butternut squash. See how here.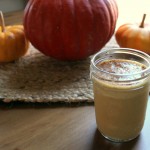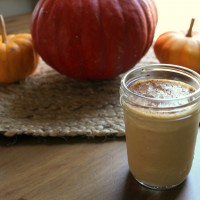 Use that puree you just made in a real pumpkin spice smoothie.  This creamy treat is packed with real spices, and real pumpkin flavor.  It's a delicious alternative to fake-food imposers.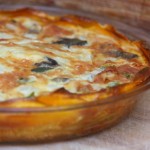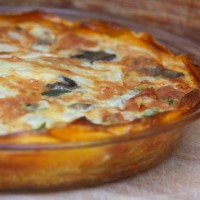 This involves peeling, but thinly sliced butternut squash rounds make the most delicious quiche crust.  Try it with this Jalapeno Cheddar quiche for your next weekend brunch.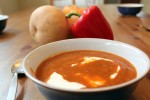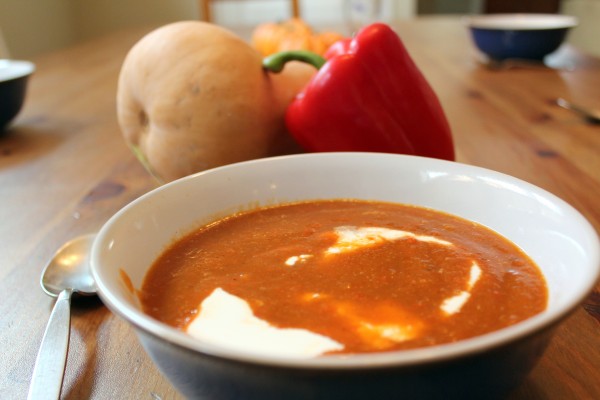 Roasted Red Pepper Soup is a delicious dinner, full of vegetables that taste so good you won't even realize you're eating vegetables.  If you already have squash or pumpkin puree (above), substitute 4 cups of it for the whole squash, and save yourself the peeling.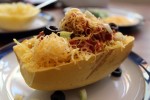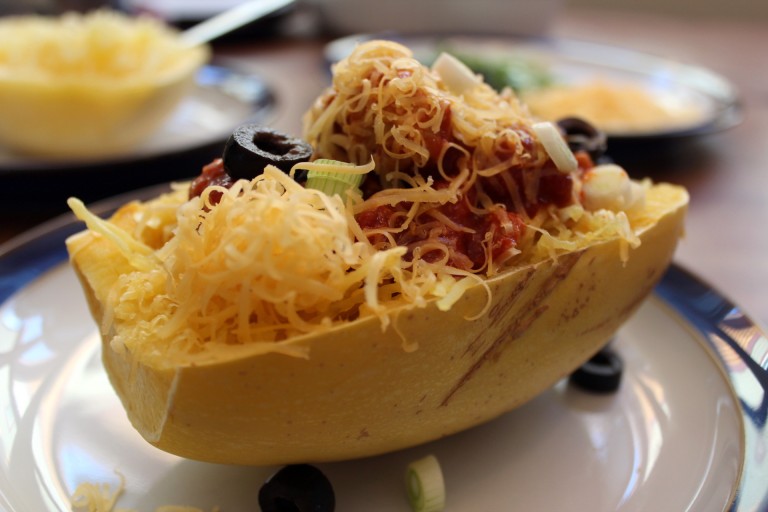 Moving away from the orange squash and onto this fun winter favorite- spaghetti squash makes the easiest low-carb gluten-free spaghetti ever.  When you make your own enchilada sauce, and add in some cooked chicken and your favorite toppings, Spaghetti Squash Enchilada Bowls will soon become a fun new favorite.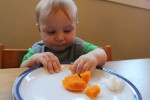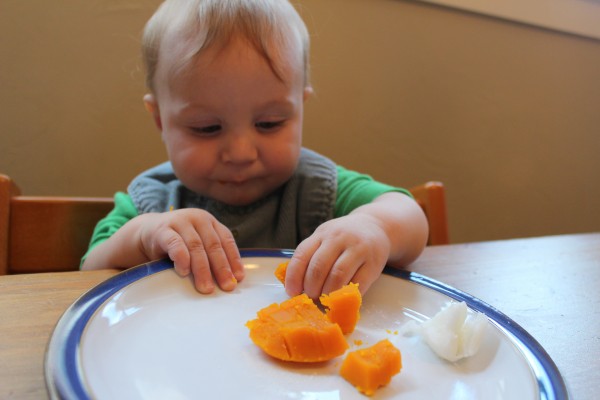 Let's not forget the littlest member of the family.  Here you can see how to easily cook squash as a delicious side dish for the family that the baby or toddler can easily eat as a finger food. We cross-hatch squash right in the peel, and then scoop out with a spoon to make soft chunks.  Babies love the texture and flavor, and you'll love how easy it is!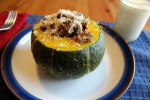 Impressive, elegant, and still easy to make, these stuffed winter squash make for a one-dish meal.  If you can only find larger squash, simply cut in half or in quarters and serve halves or wedges.  Still delicious!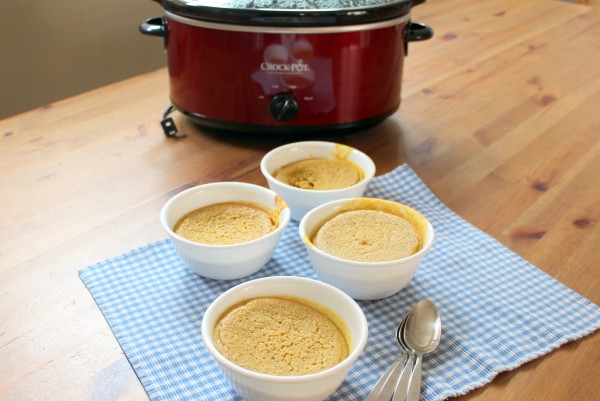 Who says squash always has to be savory? This vegetable, combined with coconut milk and egg yolks makes an amazing custard that you can steam right in your slow cooker.  Does that sound weird to you? Have you ever had pumpkin pie? That's what I thought… squash goes well with sweet things!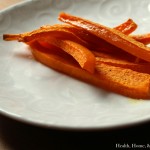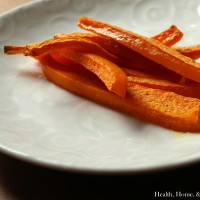 Squash fries, perfect for those who are avoiding potatoes but still want a side dish to scoop up ketchup with, and indulge your inner child.  Make a bunch of these at once (along with the ketchup and other classics) in the American Classics, Remade Freezer Cooking Class.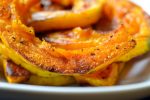 Want the fries without the effort? Use Kabocha squash and your heaviest knife, when you roast this squash with the skin on you can still eat the skin. Yum!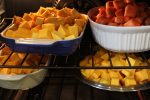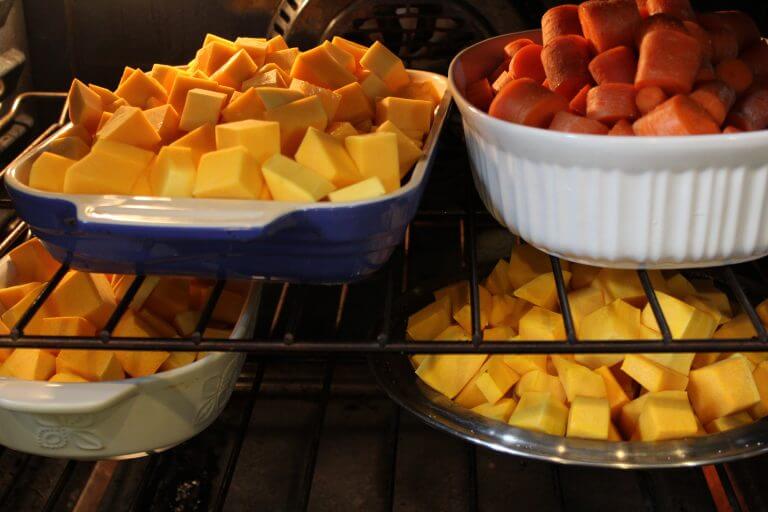 Love the idea of cooking with winter squash, but still find it too time consuming for weeknight meals? Soup packs are here to save the day.  Roast a bunch at once, package, and then add concentrated broth.  Instant Chunky Vegetable, Curried Butternut, Smoky Paprika-Pumpkin-Carrot, and more.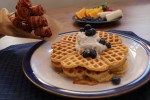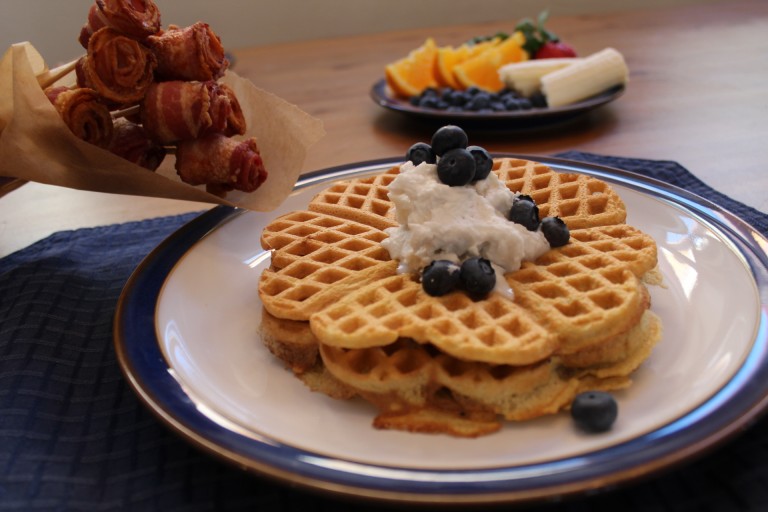 We didn't forget breakfast. Alongside your smoothie, you can replace the applesauce in this coconut flour waffle recipe with pureed winter squash for a fall treat.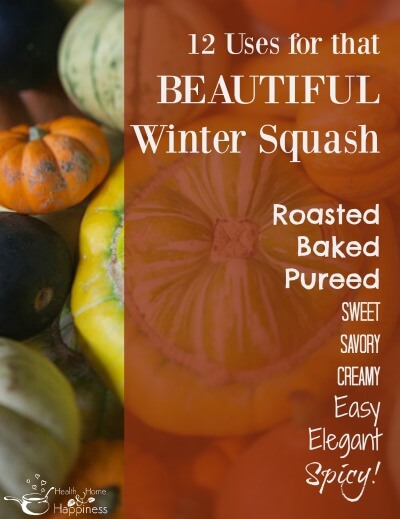 Please follow and like us: