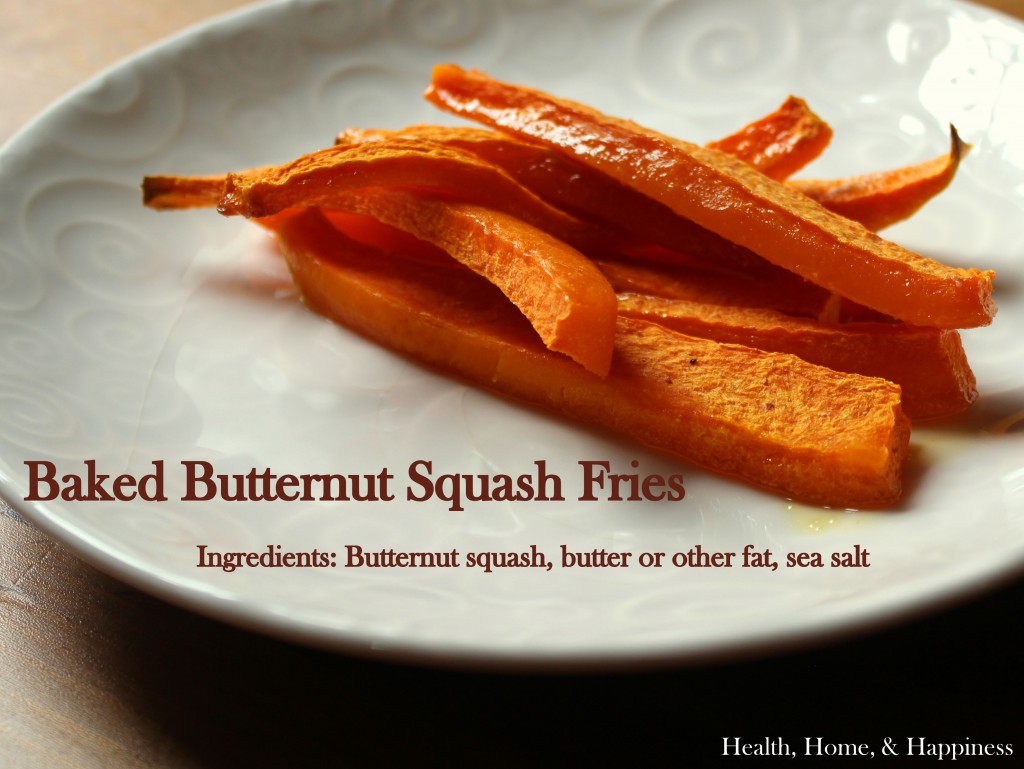 Butternut squash fries are a favorite in our house, they go great with chicken, burgers, steak, or any other protein filled main dish.  Only made with three simple ingredients, these can be dressed up with more seasonings or eaten as is.  I like to cut up a few squash while I'm doing this and freeze extra fries for no-prep sides later on. Then I use all the bulbs in this winter squash crockpot custard.
Butternut Squash Fries
These take a while in the oven, so start them before you start cooking the rest of dinner.
Ingredients:
One large (3-4 lbs) butternut squash, or two smaller ones
Sea salt (find sea salt here)
Butter, Coconut, or palm kernal oil (find healthy fats here)
Equipment: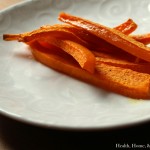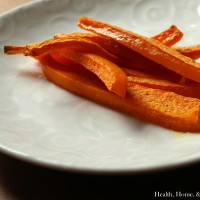 Baked Butternut Squash Fries (Delicious & Easy!)
Simple and delicious low-carb use of winter squash. The coconut oil adds medium chain fatty acids, and the sea salt adds trace minerals - and delicious taste!
Print
Ingredients
1

butternut squash

3-4 lbs

2

tablespoons

coconut oil

1

teaspoon

coarse sea salt
Instructions
Peel a butternut squash, and use the thick neck to slice into fry shapes. Try to make them pretty even so they cook evenly. Heat the oven to 350 degrees. Place squash in baking dish in a single layer, then dot the top with 1-2 tablespoons of butter cut into a few pieces. Sprinkle 1 teaspoon coarse sea salt across the top and place in the oven.

Bake fries for 45 minutes-1 hour.

Scoop the seeds out (reserve the seeds if you want to make roasted squash seeds) of the bulb end of the butternut squash, and put flesh-side down in a baking dish. Bake along with the squash fries, but leave in the hot oven to continue cooking (with the oven off, but still hot) after you remove the fries until the squash bulb is soft and easily scoopable. Save the cooked squash for other recipes.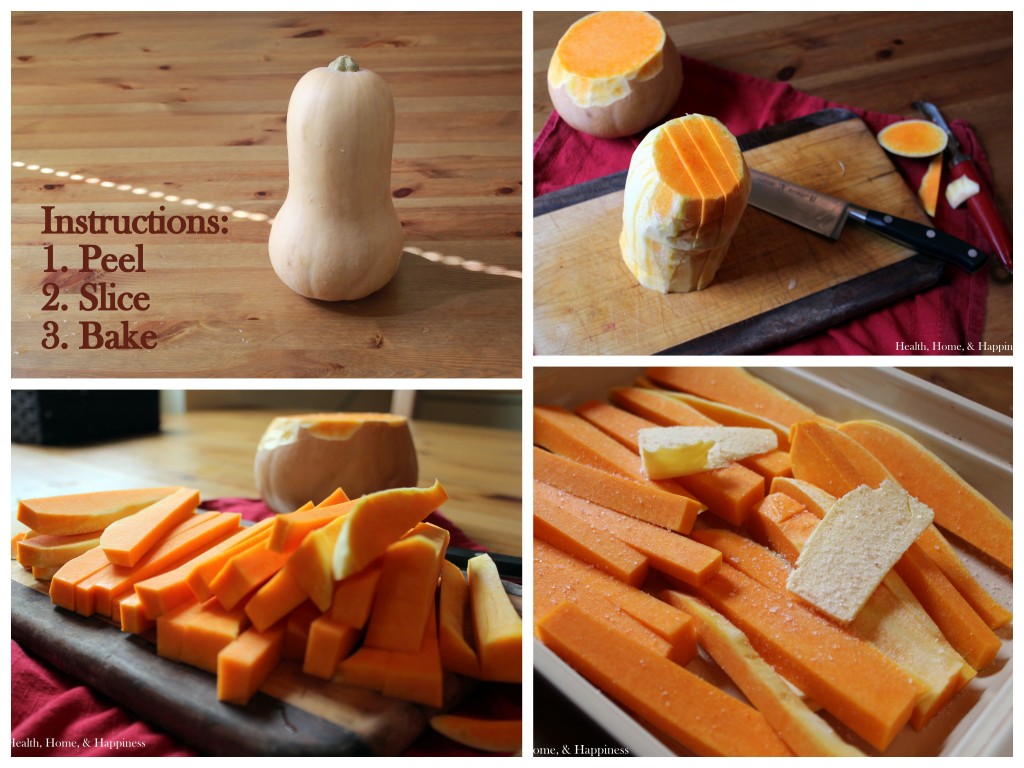 This recipe is from my monthly Grain Free Meal Plans!  Looking for daily meal solutions? Click here!