Think pie can't be done on a grain free diet? These pies rise to the challenge, in sweet and savory flavors! I much prefer pie to cakes, in the summer with fresh summer fruit, and in the winter with classics like lemon or chocolate, which don't depend on seasonal produce. I always intend to freeze or can extra pie fillings in the summer for use in the winter time, but it never happens- we always eat it just as soon as it's made!
1. Strawberry pie by It Takes Time uses sprouted almonds as well as shredded coconut in the crust.
2. White 'chocolate' pie by Spunky Coconut uses delicious coconut milk, gelatin, and the crust is sweetened with dates.
3. The Pumpkin Pie by Deliciously Organic is beautiful! Us GAPSters love pumpkin, so to have a good pie recipe is a necessity!
4. Whipped Cream Pie by It Takes Time is a fun easy pie.
5. Grain Free Strawberry Pie by Live Right Be Healthy (sub honey for maple syrup to make it GAPS friendly)
6. Grandma's Apple Pie is SCD friendly by HoneyPie
7. Grain Free Pecan Pie by me is a delicious addition to holiday meals, I enjoy the honey much more than the more common ingredient of corn syrup.
8. Shepard's Pie by Ovenlove uses carrots (my son's favorite) in it with a whipped cauliflower topping.
9. GAPS Diet Journey uses green beans in her Shepard's pie, with a cauliflower crust as well!
10. I'm loving the Chicken Pot Pie by Urban Poser in individual ramekins!
11. Lemon Meringue Pie by the Nerdy Farm Wife looks like a recipe I want to try ASAP! I have lemons and a bunch of eggs in my fridge, this should be quick to whip together!
12. Silky Chocolate Pie is on the 'must make soon' list as well. My mom had a recipe for a simple chocolate pie that was my favorite growing up, so to make a version that's GAPS legal will be exciting!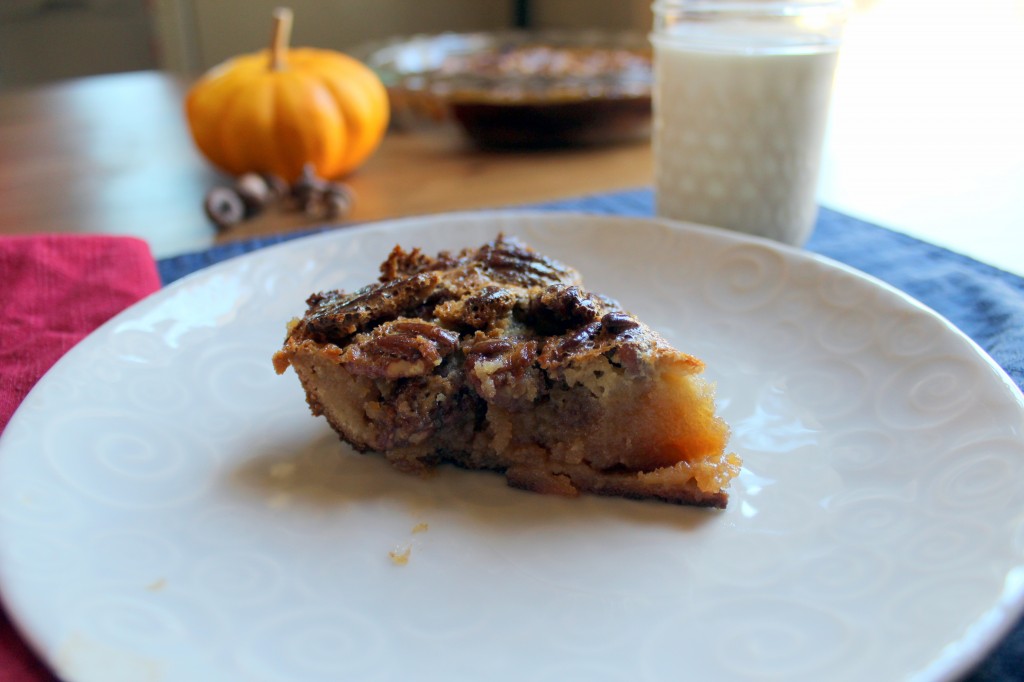 ** Endorsement disclosure: This post is sponsored by Foodie.com
5 Delicious Keto FatBombs
Sign up to get my 5 Best Keto Fatbomb Recipes sent right to your inbox! Plus a bonus pizza recipe :)