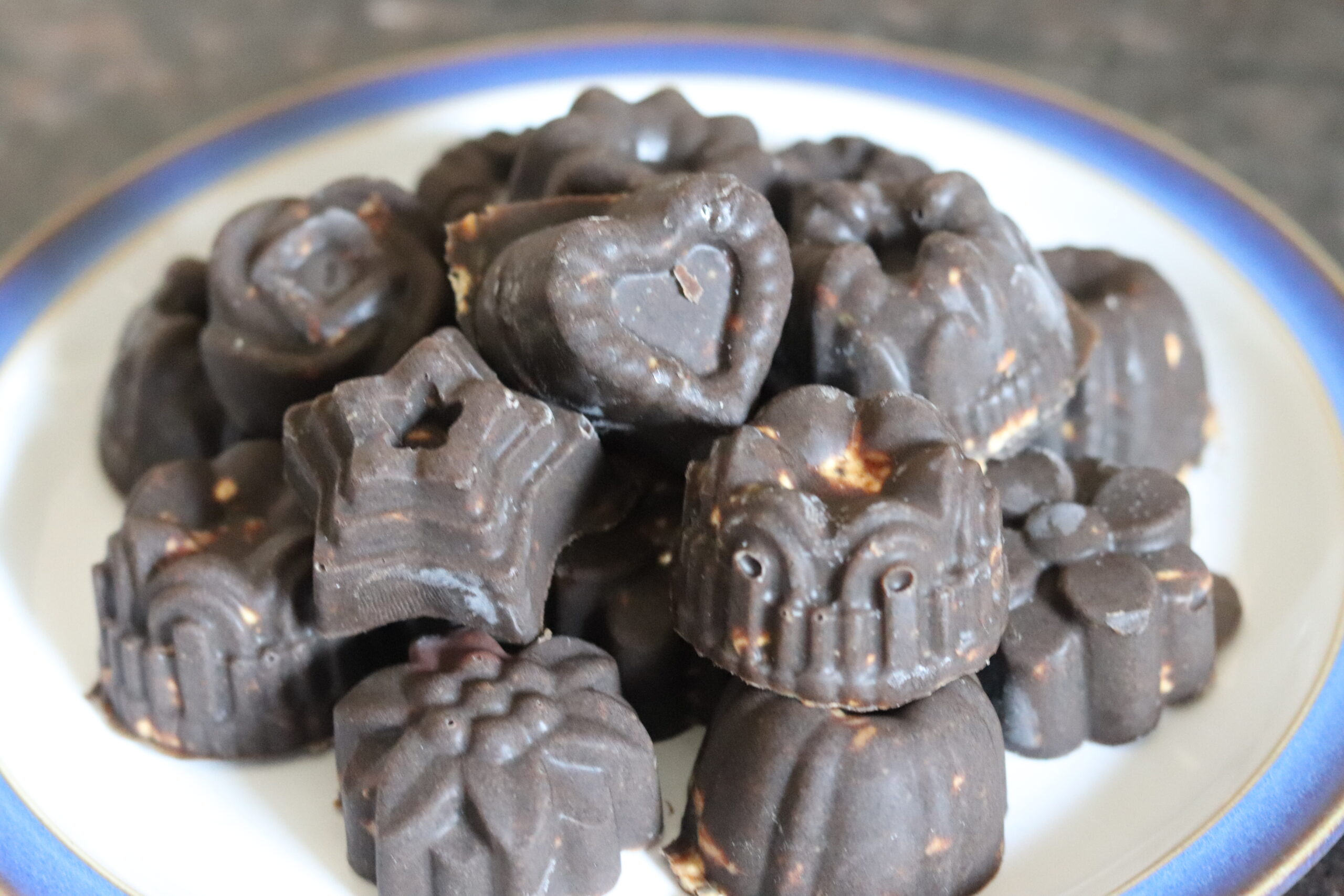 It's been a while since we had a fat bomb recipe, and this one is good and it's easy! It's also nice and cold, with the perfect texture right out of the freezer.  That's great for this HOT summer we are having here in Montana.
The Black Oxygen Organics (BOO) in these is optional, they are really yummy on their own!  I made these to portion out BOO for my kids, see the chart for different doses below as desired.
Buy: Black Oxygen Organics 'magic mud'
Black Oxygen Organics (BOO) Dosing Information:
This recipe makes 24 fat bombs.
3 teaspoons = 1 tablespoon
Recommended starting dose: To make each fat bomb have 1/8 teaspoon BOO, use 1 tablespoon BOO in the entire recipe.  This is how the recipe is written, you can add more BOO without making any other modifications.
Recommended maintenance dose: To make each fat bomb have 1/2 teaspoon BOO, use 4 tablespoons BOO in the entire recipe.
GAPS Modifications:
There are modifications to these to make them suitable for the GAPS diet, or for those who prefer to avoid Erythritol.
In place of Lilys Chocolate Chips use Homemade Refined Sugar-Free Chocolate Chips or use 2 ounces of unsweetened dark chocolate plus honey to taste (1/4 cup or so).  Since these are kept in the freezer, the honey won't make them too runny.
Read: Erythritol: What Is This Keto Sugar Substitute and Where Is It Found?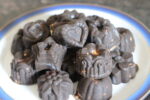 Chocolate Nutbutter Fat Bombs
This recipe was developed to hide the color of BOO (Black Oxygen Organics) but is delicious, though less healing, without the BOO addition as well!
Print
Ingredients
1/4

cup

Lilys Chocolate Chips

See GAPS modifications if needed

1/2

cup

Butter

Room temperature

1/2

cup

Nutbutter

Almond, peanut, etc.

1

tablespoon

Black Oxygen Organics Fulvic Powder

Optional
Instructions
In a medium glass mixing bowl, melt chocolate chips by microwaving 45 seconds, stirring every 15 seconds.

Add room-temperature (not melted) butter, nutbutter, and Black Oxygen powder.

Mix with a fork until throughly combined.

Scoop evenly into 24 silicone candy molds, OR line a 8x8 square pan with parchment paper and spread evenly into the pan.

Freeze for 1 hour. If using the 8x8 pan, use the parchment to lift out set fat bomb block, and cut into 24 pieces (6x4).

Store covered in the freezer, and enjoy frozen. These aren't too hard to eat when frozen.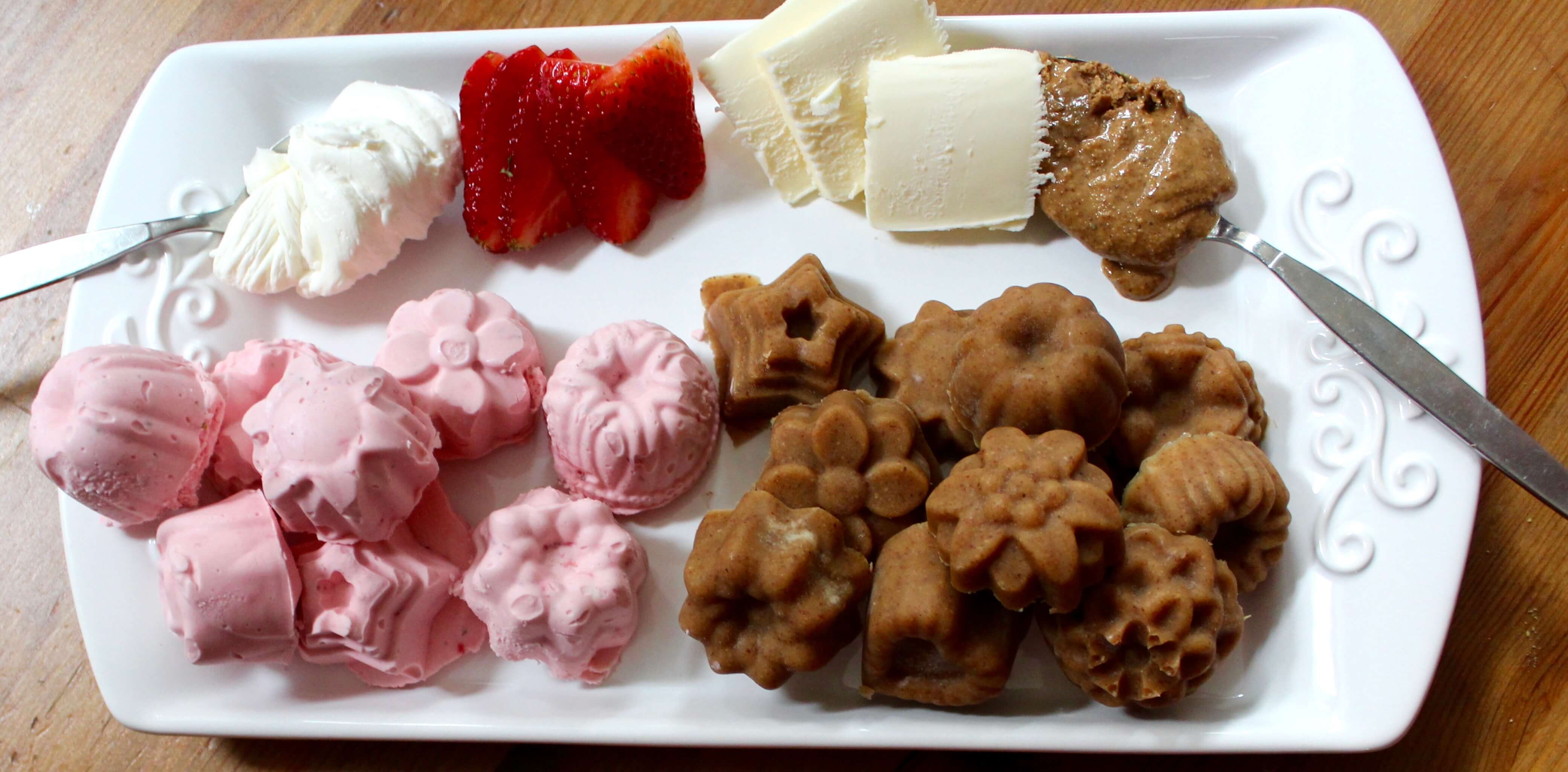 What are fat bombs?
Fat bombs are cool treats packed with brain-boosting fat that give you a candy-like treat without giving you the sugar rush/crash. We have lots of different fat bomb recipes here, they are a yummy treat for sure!
Did you know? Saturated Fat is No Longer Discouraged: Journal of American College of Cardiology
See more fat bomb recipes: