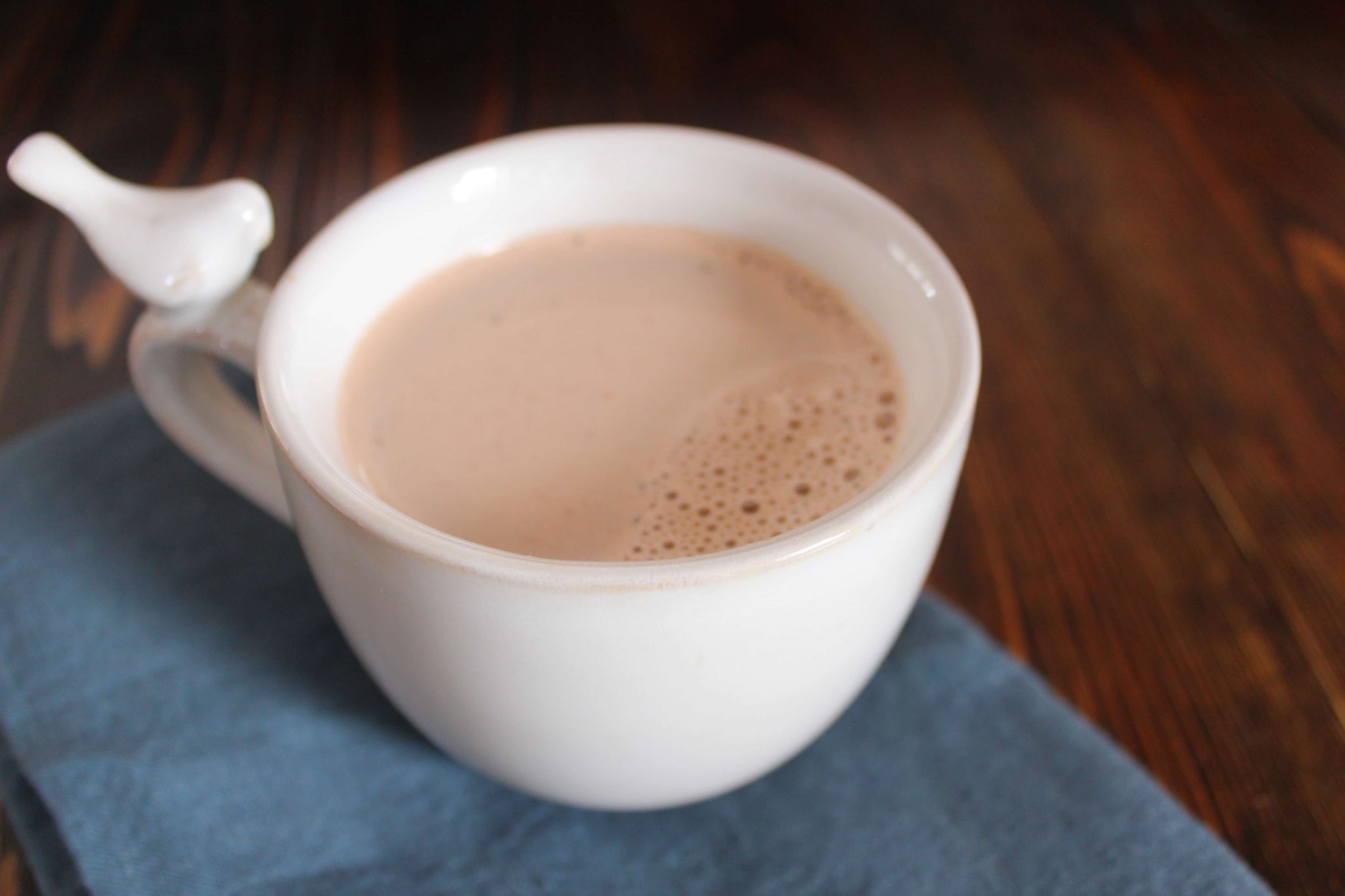 Not only does this delicious and rich cocoa warm tummies, but it also warms up cold hands as they are wrapped around the warm cup, and nearly-blue lips that just came in from a fun afternoon of sledding or puddle jumping.
When you get your first good snow, after you match up all the mittens and insist on all the hats, whip up a batch of this hot chocolate.  No snow? Growing up in California a rainy day meant hot chocolate, and that is a fun tradition to keep on.
Making Hot Cocoa from Scratch
This GAPS-friendly Dairy-Free Hot Cocoa Recipe makes a large pot full of dairy-free nourishing hot cocoa.  if you'd like to make one cup at a time you can keep the cocoa mixture prior to adding water in a mason jar in the fridge (use within a week) and then just add boiling water to your desired amount of cocoa mixture.  Recommended: 2-3 tablespoons of the mix to about 3/4 cup boiling water.
Keto Cocoa
When we are low carb, we use 1/2 teaspoon of powdered monk fruit (not the monkfruit-erythritol combo) in place of the honey. As a shortcut and while traveling, we also use this keto cocoa mix.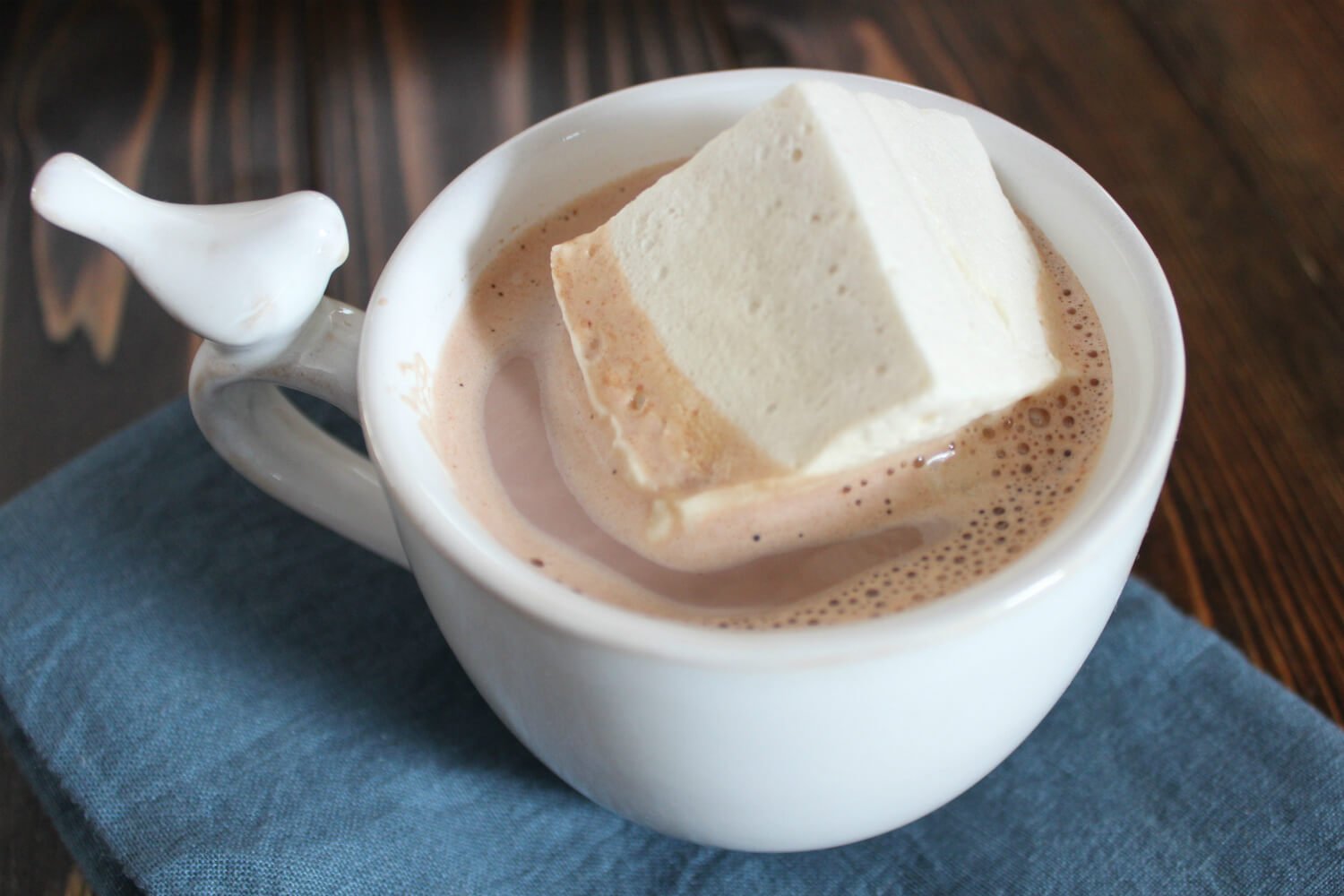 Add a marshmallow!
Adding a marshmallow to the top of hot cocoa elevates the experience even further. These honey-and-gelatin marshmallows are super fun to make, and can be kept in the freezer to keep them fresh.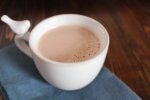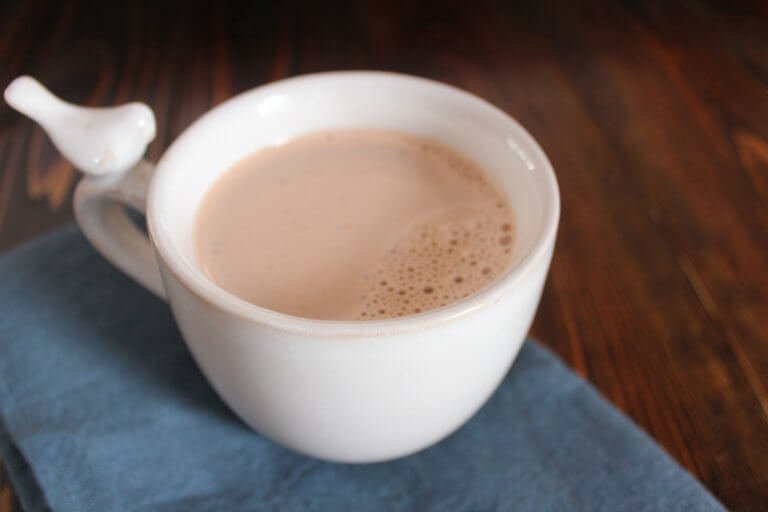 Dairy-Free Creamy Hot Cocoa (GAPS, Paleo)
Rich and nourishing, this cocoa is dairy free with the use of coconut milk.
Print
Instructions
In a medium saucepan off the heat, mix cocoa, optional cinnamon, honey, and about 1/4 cup of the coconut milk with a fork or whisk until the cocoa is smooth and lumps are all broken up.

Heat over medium-low heat until warm, and gradually add in the rest of the coconut milk, stirring as you add it.

After the cocoa is thoroughly mixed into the coconut milk, add water as desired to thin, and heat until warm to touch.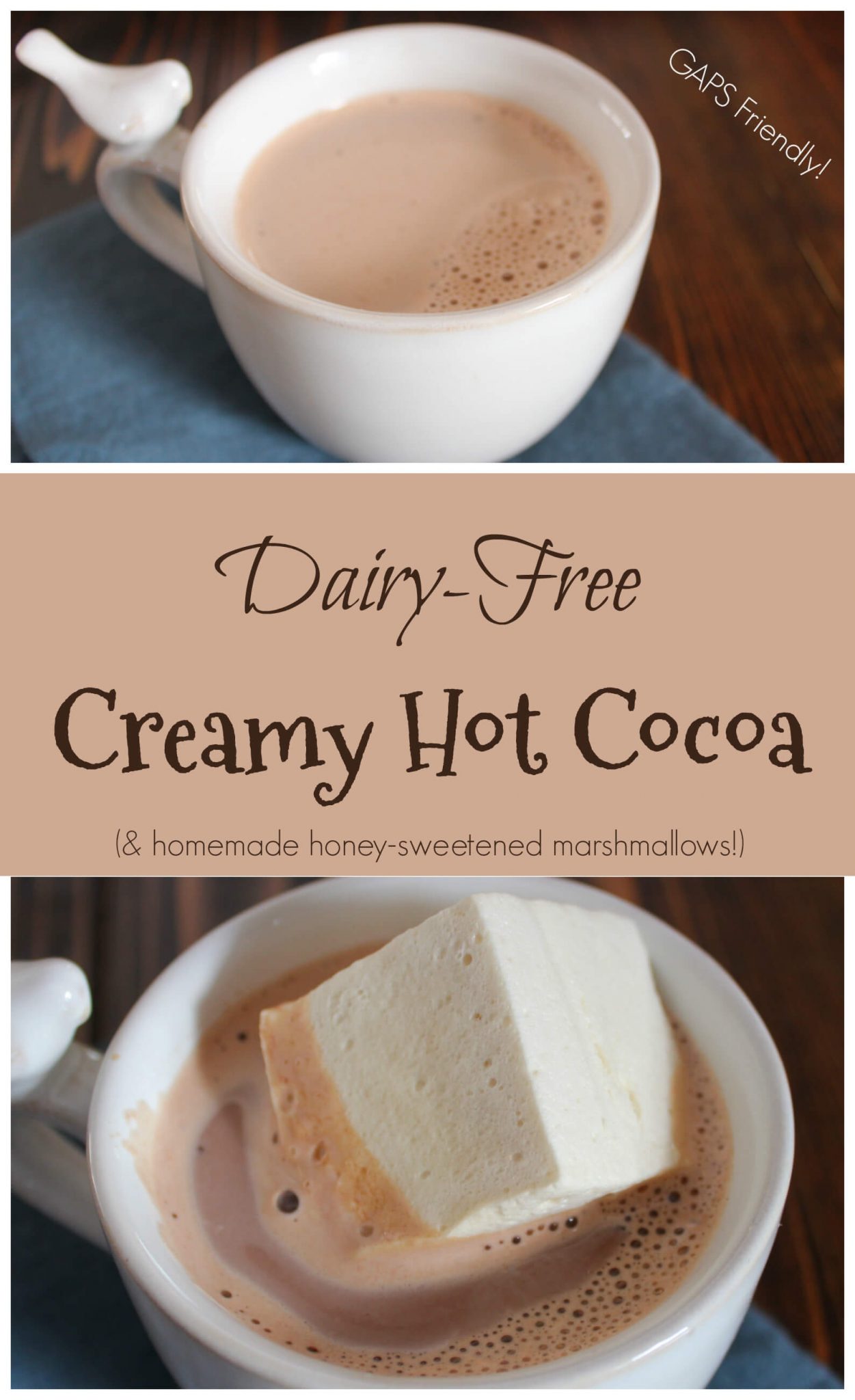 Please follow and like us: