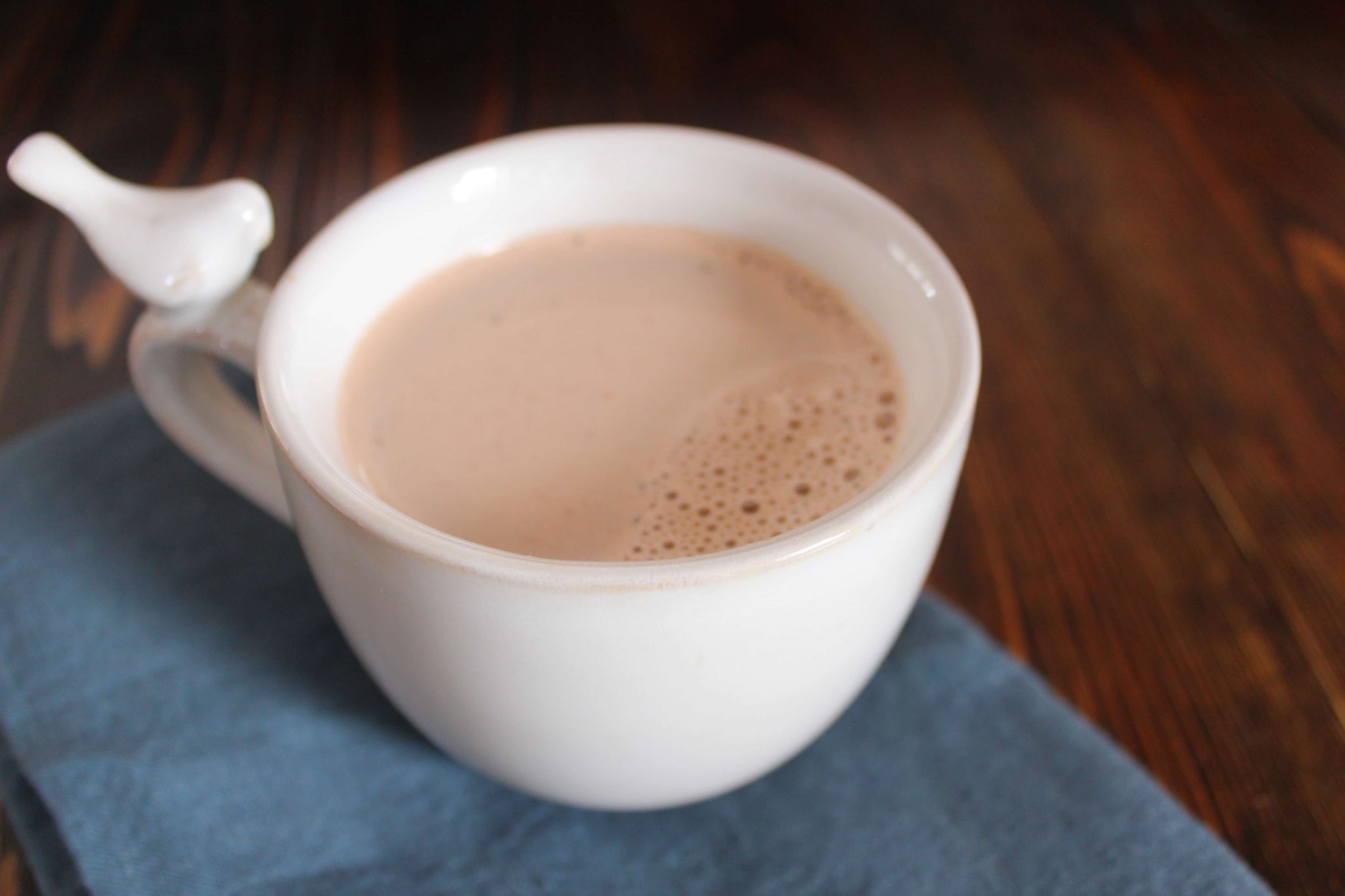 "I need hot chocolate for my hands!" My daughter will say on a cold day. Not only does this delicious and rich cocoa warm tummies, but it also warms up cold hands as they are wrapped around the warm cup, and nearly-blue lips that just came in from a fun afternoon of sledding or puddle jumping.
Yesterday we got our first good snow, and we spent the day searching for hats, matching mittens, and snow pants. Today is hot chocolate day!  I'm mixing up a batch of this to warm us up after the walk home from school.
Making Hot Cocoa from Scratch
This makes a large pot full of dairy-free nourishing hot cocoa, if you'd like to make one cup at a time you can keep the cocoa mixture prior to adding water in a mason jar in the fridge (I would use within a week) and then just add boiling water to your desired amount of cocoa mixture.  2-3 tablespoons to about 3/4 cup boiling water is what we use.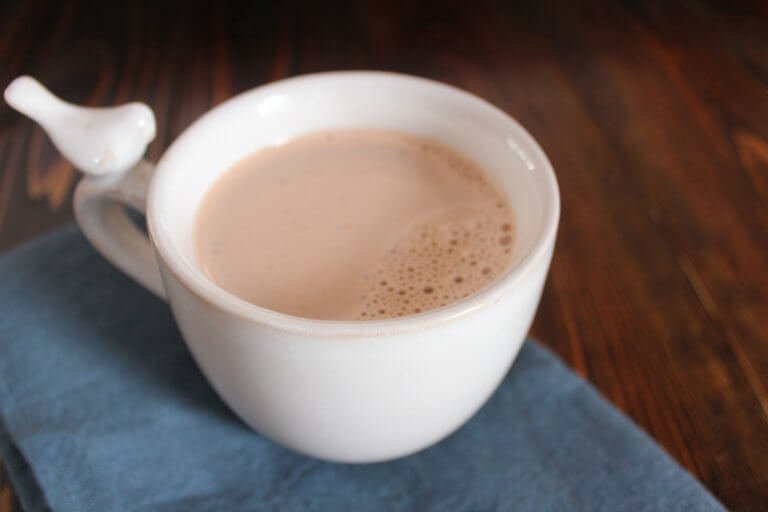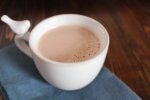 Dairy-Free Creamy Hot Cocoa (GAPS, Paleo)
Rich and nourishing, this cocoa is dairy free with the use of coconut milk.
Print
Instructions
In a medium saucepan off the heat, mix cocoa, optional cinnamon, honey, and about 1/4 cup of the coconut milk with a fork or whisk until the cocoa is smooth and lumps are all broken up.

Heat over medium-low heat until warm, and gradually add in the rest of the coconut milk, stirring as you add it.

After the cocoa is thoroughly mixed into the coconut milk, add water as desired to thin, and heat until warm to touch.
5 Delicious Keto FatBombs
Sign up to get my 5 Best Keto Fatbomb Recipes sent right to your inbox! Plus a bonus pizza recipe :)