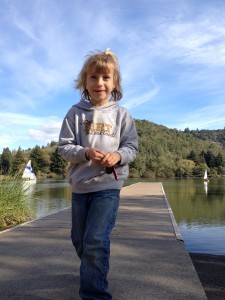 I wrote about how we 'graduated' from the GAPS diet over at The Healthy Home Economist today! Click here  to read about how I finally decided to make the leap to try GAPS, how we ate a super limited diet until I figured out how much variety we can have eating GAPS food, and how we transitioned off of GAPS.
Sarah, The Healthy Home Economist, also has a series of cooking video clips that are being show on mainstream television! How cool is that? Bringing traditional food to the masses. Check them out here.
GAPS FAQ
For Sarah's readers I thought I would link to some articles that I've written on common GAPS questions.
Q: What can you eat on the GAPS Diet?
A: The GAPS Diet consists of meat, vegetables, fruit, cultured dairy, nuts and seeds, and seasonings. Read more here.
Q: Okay. My kid eats buttered pasta, goldfish crackers, and fruit snacks and that's it.  How am I supposed to get him to eat this food?
A: This is a common problem and lots of us have overcome these issues. It doesn't even have to take that long, read here about how to transform picky eaters on GAPS foods.
Q: I'm allergic to some/most of the GAPS food, what do I do then?
A: The GAPS diet actually heals many food allergies.  Read more here about food allergies on GAPS.
Q: I'm breastfeeding/pregnant/both, can I do GAPS? 
A: Yes, breastfeeding and pregnant mothers can do GAPS, with careful attention paid to die off reactions so the baby isn't getting too many toxins. Read more about GAPS while breastfeeding here.
Q: What are die off reactions?
A: When the body is functioning correctly it can easily detoxify. If it has been sick, and then is fixed, it has a backlog of toxins to process and can 'dump' them in a healing crisis.  Read more about GAPS and healing crises here.
Q: Can you cheat? Can I just do this diet most of the time? 
A: No, you really can't cheat, especially at first or all your hard work will be undone. Once your gut has begun healing, you can have some well thought out cheats. Read more here about cheating on GAPS.
Q: What is the gut-brain connection?
A: The gut-brain connection is what happens when toxins pass through the blood stream of the gut and affect the brain, like drugs.  Read more about the gut-brain connection here.
Q: How is this related to food? My problem is genetic- my mother has the same problems that I do, it runs in my family.
A: Gut flora, not just genetics, are passed down through the generations.   This is called being a 'GAPS Family' – read more here.
Q: What do I eat on the GAPS Intro?
A: GAPS Intro is an intense healing diet that starts with just soup made with meat and vegetables and slowly adds in GAPS foods.  Learn more about Intro here.
Q: I have no idea how to cook GAPS Foods, how am I going to do this?
A: I started out being an okay cook, but not used to cooking GAPS foods either.  After over a year of getting the hang of GAPS I made Grain Free Meal Plans, recipes that are all GAPS suitable. They are more simple recipes too, great for busy families who don't have time for tons of complex cooking. Click here to learn more.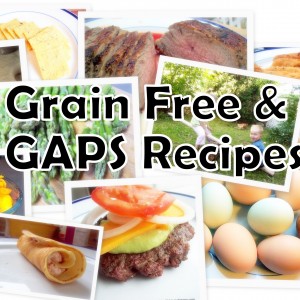 5 Delicious Keto FatBombs
Sign up to get my 5 Best Keto Fatbomb Recipes sent right to your inbox! Plus a bonus pizza recipe :)