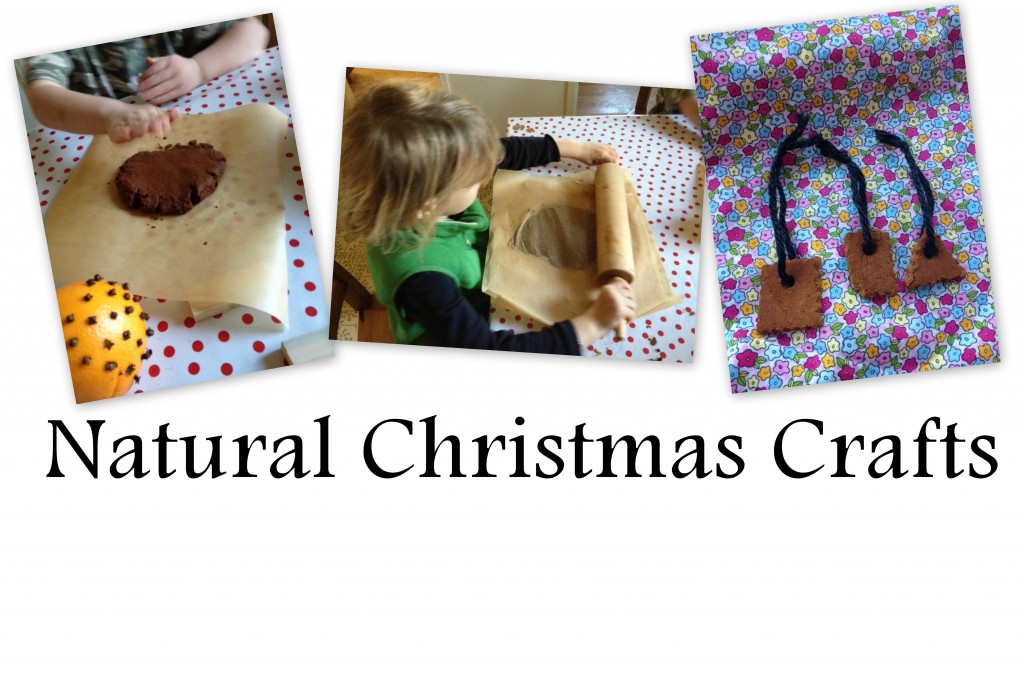 This is why we did GAPS.  Well, not completely, but it's a big reward after a couple years of hard work.   This is the first year I could do crafts with my 6 year old (before she would get fixated on one aspect of the craft; pouring, cutting, rolling, etc) and we've been having a great time.
Two crafts that have been enjoyable, while still being completely nontoxic and made with GAPS friendly ingredients, are cinnamon applesauce ornaments and clove oranges.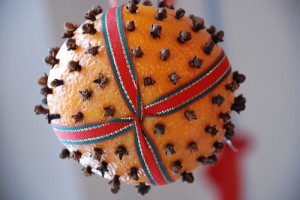 Clove Oranges
Whole Cloves (buy in bulk, you'll need about 1/4 cup per orange)
Fresh oranges
Ice pick, meat thermometer, or wood/metal skewer to poke holes
Ribbon or twine for hanging (2 feet per orange)
The metal poker makes pushing the cloves in much easier on your fingers, this is what was missing from my childhood attempts at clove oranges.  Use a metal poker to poke holes, about a dozen at a time, approximately 1/8 inch deep into the orange rind at an even interval. Fill with cloves.   Repeat poking and filling holes until the entire orange is covered.
Tie with ribbon if desired and hang from a cupboard knob, or a hook anywhere you need some fragrant holiday cheer. These last about 1 month possibly more in a dry climate.
Cinnamon Ornaments
1 cup cinnamon (purchase in bulk section of a health food store)
1/4 cup applesauce
2 tablespoons white glue (optional)
 1 teaspoon cloves, ginger, and/or nutmeg (optional)
Parchment paper
Rolling Pin
Cookie Cutters
Skewer or something to poke hole for hanging
Ribbon for hanging

In a small bowl, add wet ingredients to cinnamon and other spices and mix with a fork until a dough is formed.  Roll out between parchment paper to 1/4 inch thick.  Cut out shapes with cookie cutter, poke a hole for hanging.  Repeat rolling out remaining dough until all is used up.
Place in dehydrator on high for 6 hours or overnight (until dried through), or dry on parchment paper on a cookie sheet as low as your oven will go, for 1 hour or until dried through.
Tie ribbon through hole and hang.
These can be stored and brought out for next year's decorations too- they still smell amazing year after year!
5 Delicious Keto FatBombs
Sign up to get my 5 Best Keto Fatbomb Recipes sent right to your inbox! Plus a bonus pizza recipe :)
Please follow and like us: