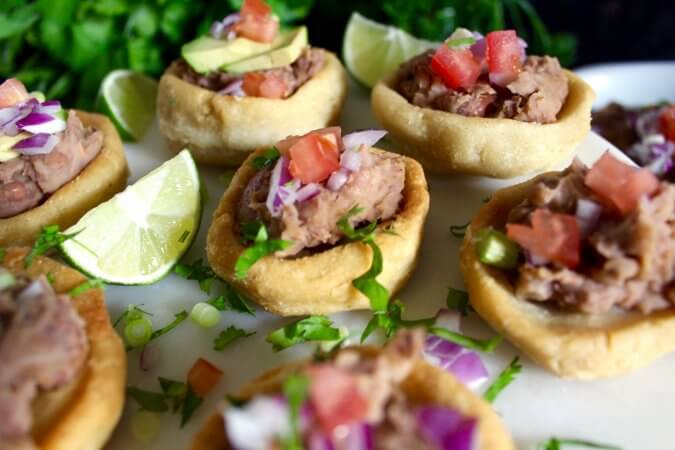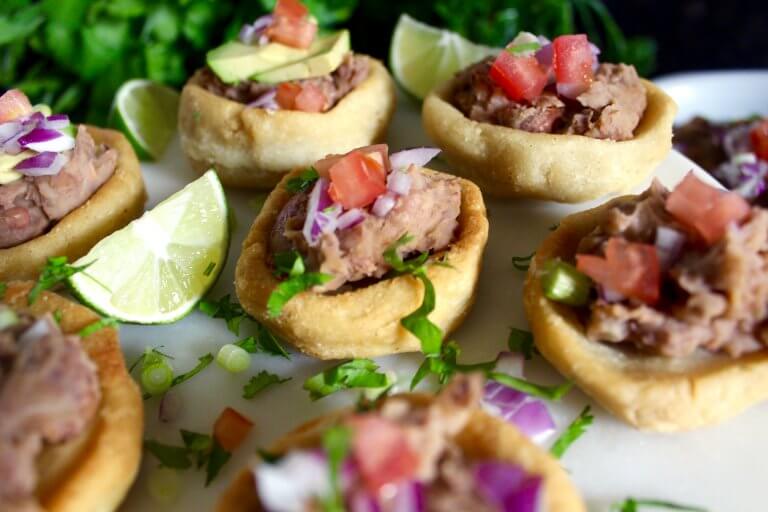 Surfers, hippies, hicks, and yuppies… there's one thing everyone that's from California can agree on, and that's that the other states don't know how to do Mexican food. The Bozeman food scene is pretty good for Montana, but I still haven't found a Mexican restaurant that I love here.
Instead, we opted to buy a bag of corn masa, which is naturally gluten free and already made more digestable by pre-soaking it in lime and is the base of all yummy Mexican dishes. From this masa, we can simply add hot water to make tortillas, these sopes, and even tamales. If you look for organic, it will be GMO free, most of the regular corn masa does contain GMO corn. Bob's Red Mill is easy to find in most grocery stores and is always GMO free.
We love working with masa. The warmth from the hot water, and the smooth texture is satisfying to work with, and with only 2 ingredients, we can whip up this dough even on week nights. Try out these sopes and see what you think.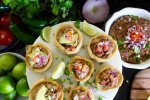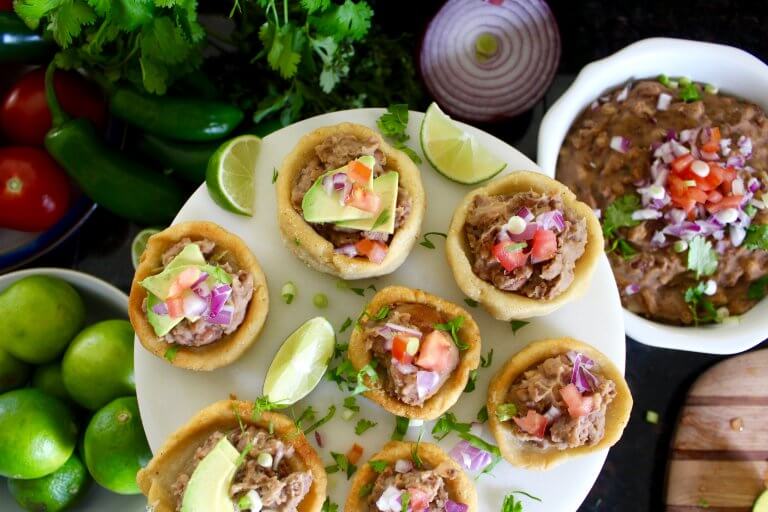 Gluten-Free Mexican Sopes
Hearty corn cakes are made from masa (corn pre-treated with lime) and then fried in coconut oil. After they are fried, they make a base for your favorite mexican toppings; refried beans, guacamole, fresh salsa, and more.
Print
Instructions
In a small bowl, mix hot water into masa with a fork, making sure to mix the bottom as well. It will form a stiff dough that will soften as it rests.

Allow dough to rest for 5 minutes, adding up to 1/4 cup more hot water if necessary to form dough that is easy to handle and holds its shape.

Heat oil in a large saute pan over medium heat.

As the oil heats, form masa dough into golf-ball sized balls, and then flatten, creating shallow even sides as shown in the picture.

Place 3-4 pieces of formed dough in the hot oil, flat side down first, and allow to cook until golden brown, about 5 minutes.

Turn with a spatula or tongs, being careful not to splash hot oil. Cook until the top is also golden brown, another 3 minutes or so.

Carefully remove cooked sopes and drain on paper towels.

Repeat with the remaining dough, this recipe makes about 20.

Fill with choice of toppings, and serve hot or at room temperature.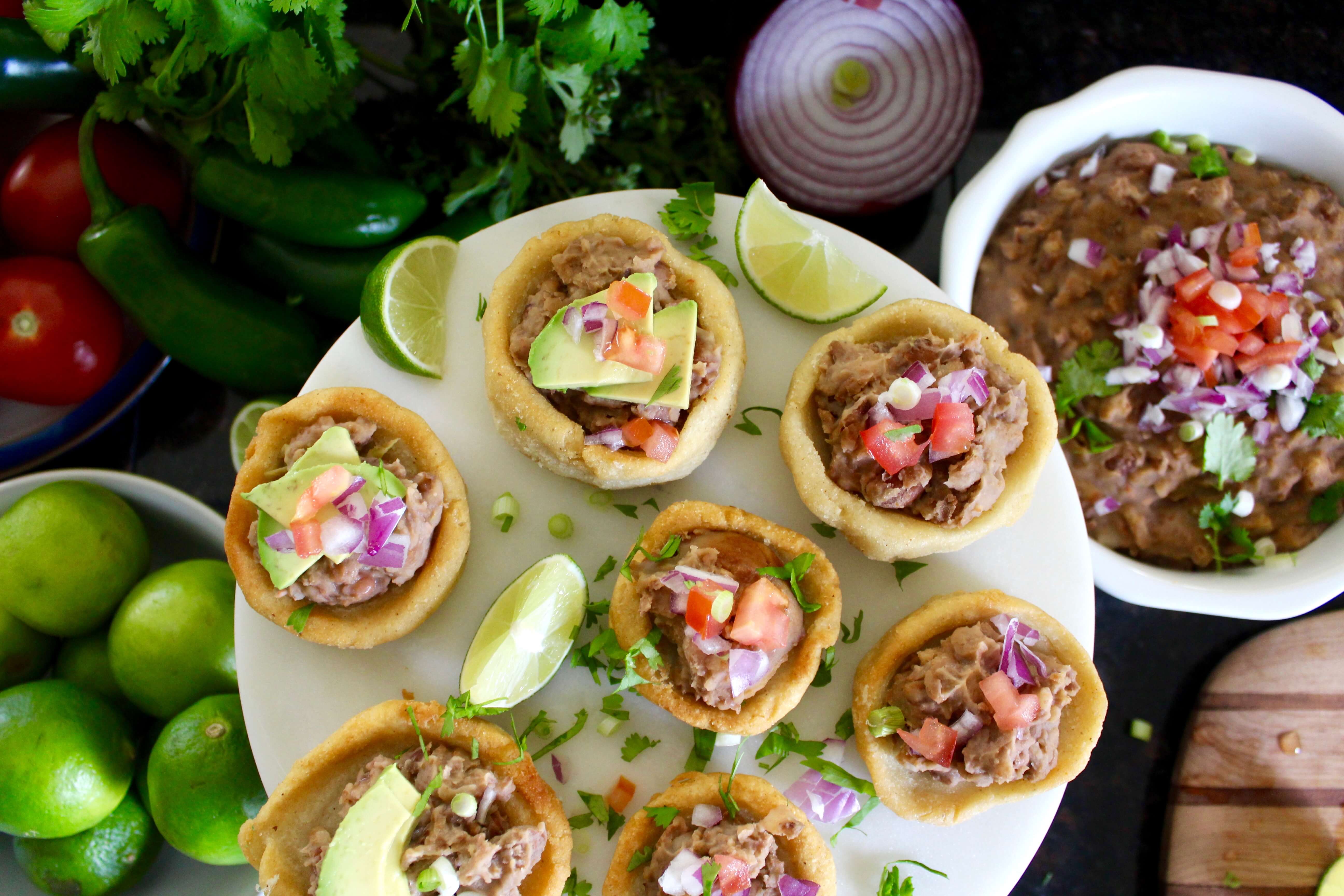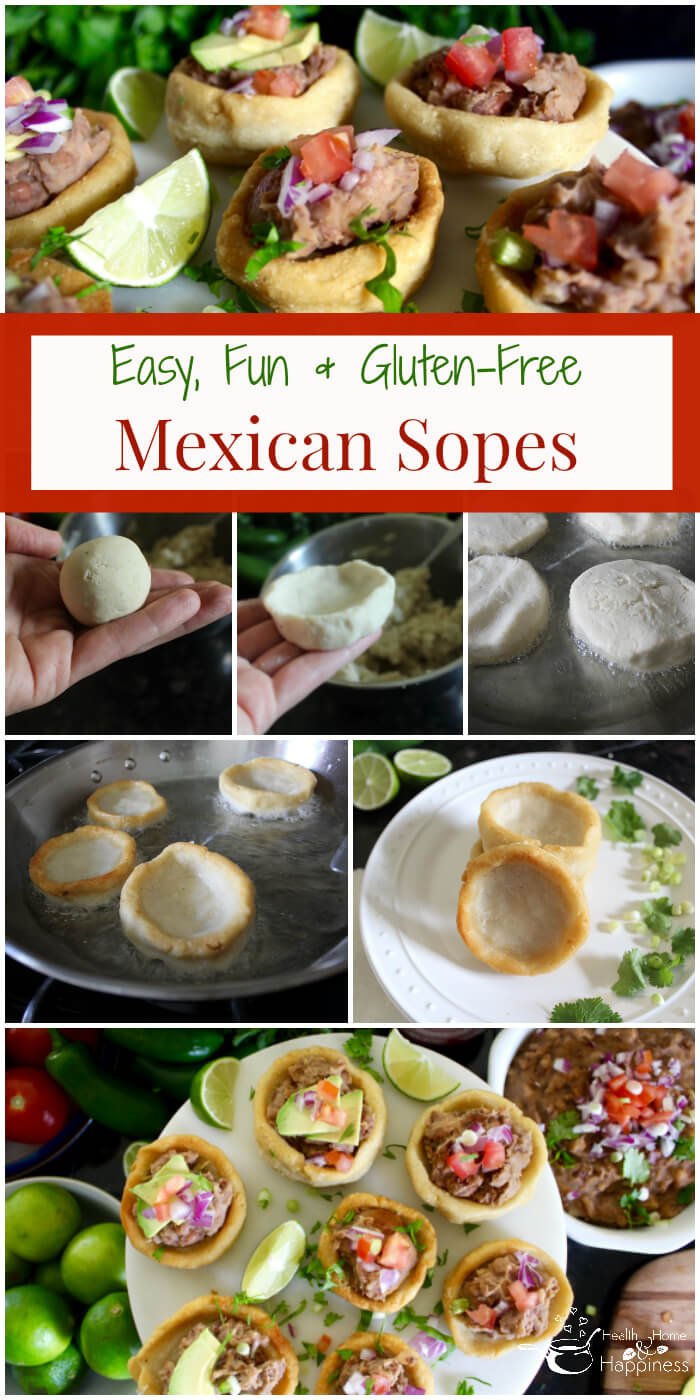 Plenty of Protein
Limited time offer: Enter your information and I'll send you my free e-book "Plenty of Protein" right away! This ebook contains 20 protein-rich low-carb recipes that your family is sure to love!