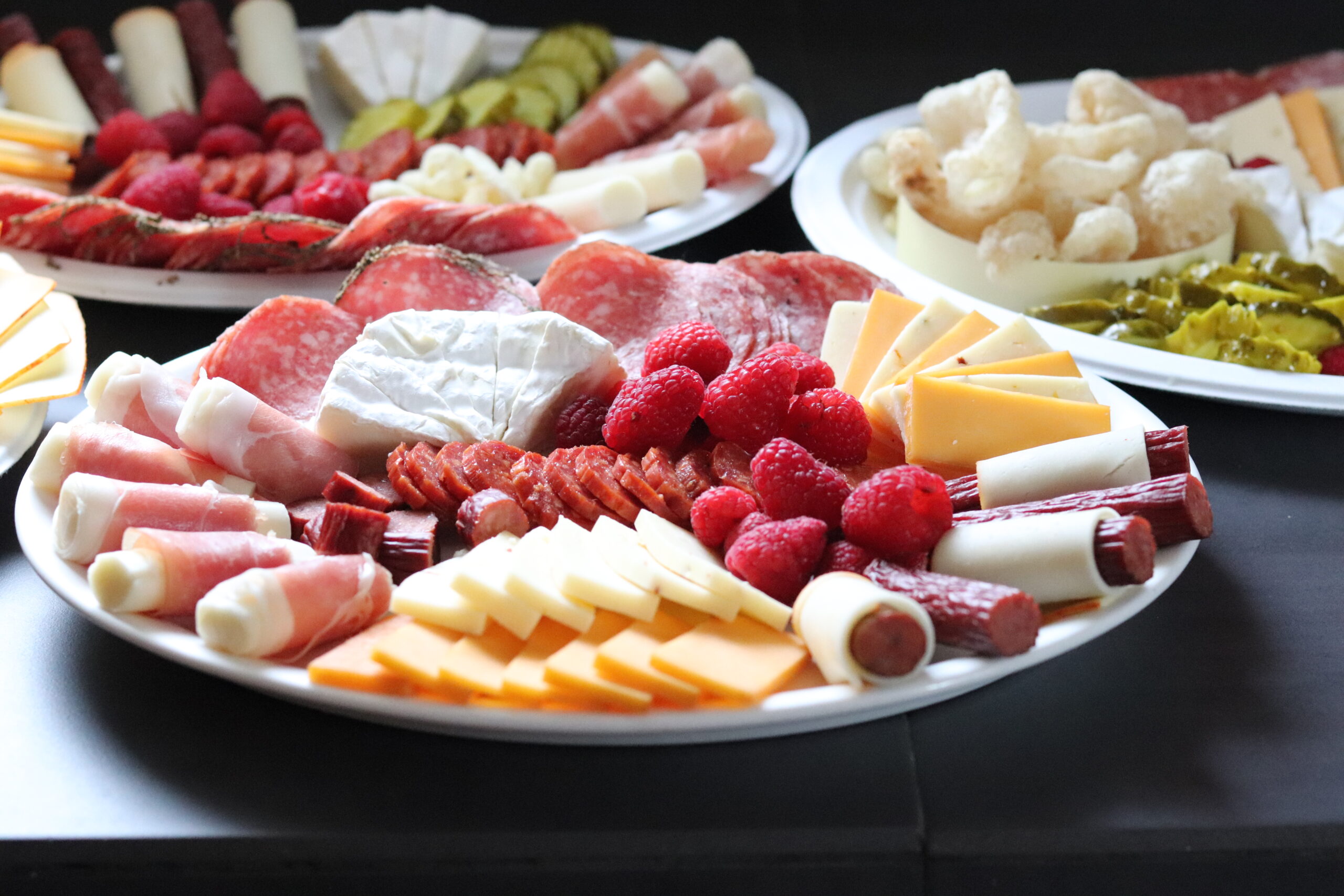 You're sailing along on your keto diet, loving your high fat low carb way of life, when suddenly you're asked to bring an appetizer to a party! Your previous go-tos were all carb-heavy, and always the hit of the party.. what's a keto appetizer option that won't take all day to make, and will be loved? The low carb meat and cheese platter!
Beautiful, with endless variety and a way to express your creativity, a low carb meat and cheese platter is sure to be your new go-to for potlucks and dinner parties.  We love to have these as a special weekend or holiday lunch at home as well!
How to make a beautiful low carb meat and cheese platter (charcuterie board)
Even the creatively-challenged can make a beautiful meat and cheese platter. There are 3 key points to making a beautiful charcuterie board: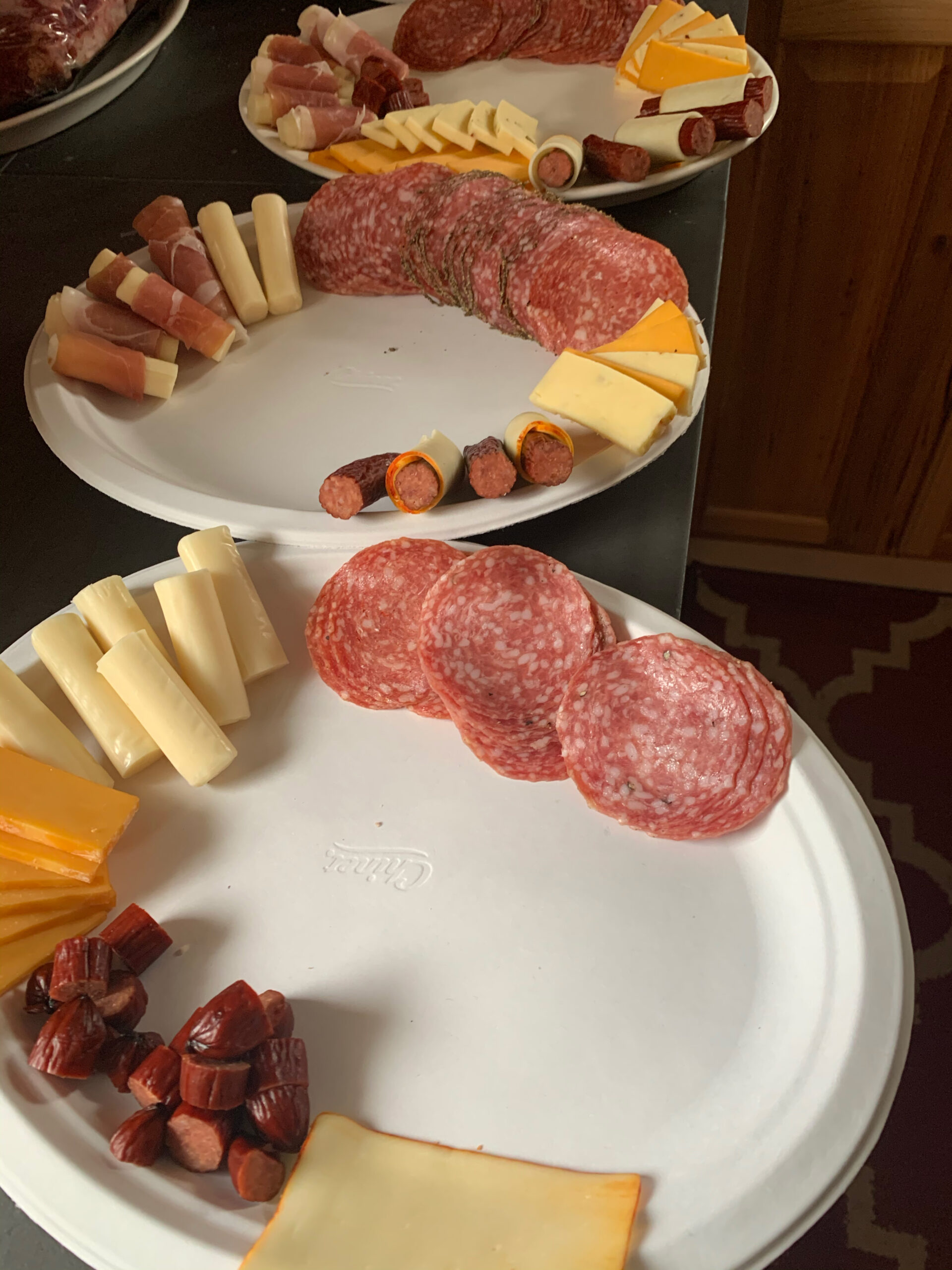 Use a variety of colors and tones – light and dark, white, red, brown, and a pop of green if you like all add variety and interest.
Use a variety of bite-sized shapes- round thick chorizo pieces, thin salami, triangle bri, rectangle cheese slices and cylinder prochutto-wrapped mozzarella all come together into an edible delicious work of art.
Start at the edges, and then down the center, and then fill in with bits here and there to have an evenly proportioned meat and cheese platter.And lastly, as you're making one, you may as well make 2-3 more!  Share with neighbors, or let the kiddos feast on a meat and cheese platter as the parents go out, these are fantastic holiday treat platters that won't yield the sugar crash of traditional holiday treats.
What to include on a low-carb charcuterie board
Meat and cheese are go-tos. When choosing your meat and cheese, as we balance colors, tones, and shapes also balance flavors- from strong smoked sharp cheddar to mild mozarella to spicy pepperoni to tangy pickles and sweet raspberries!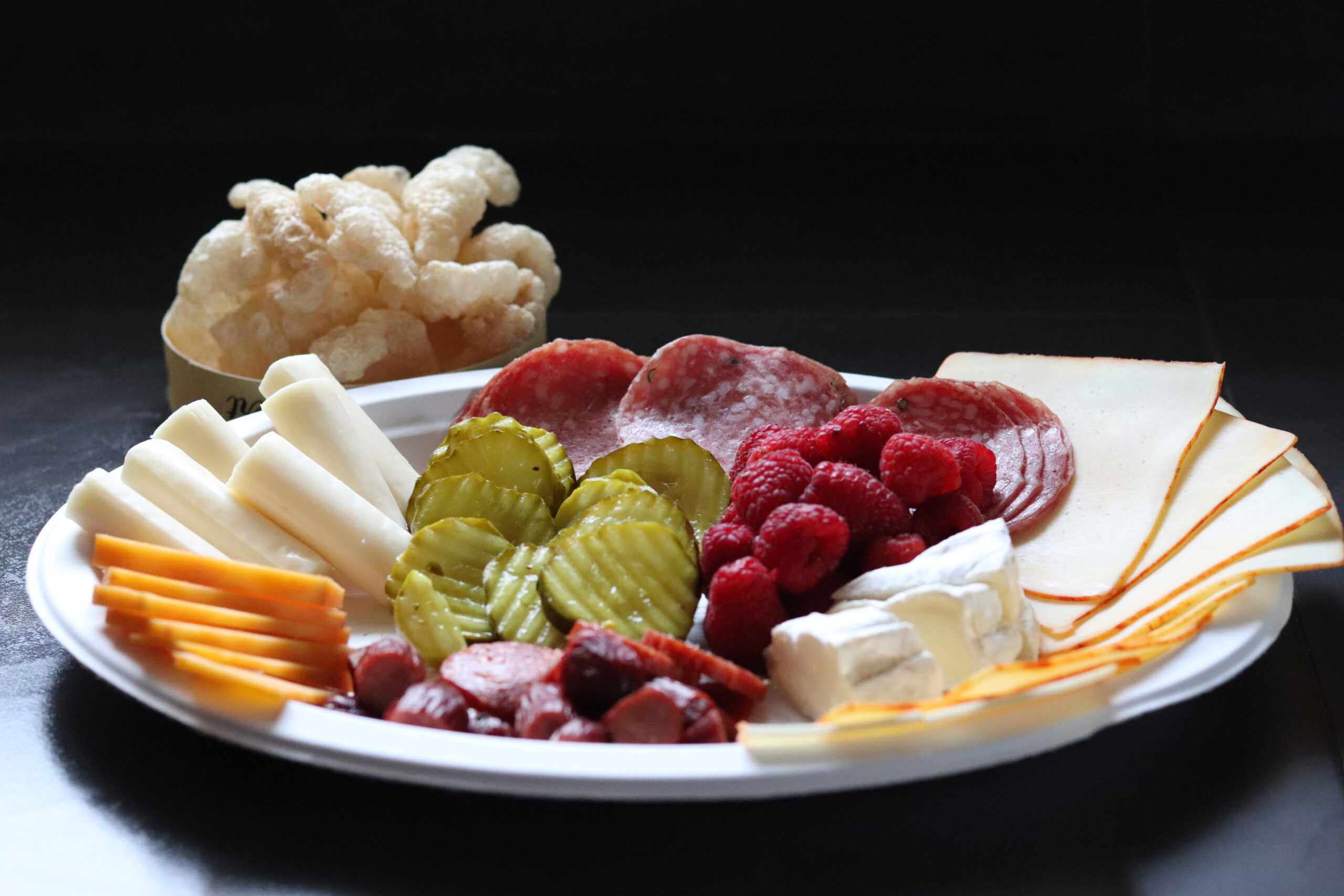 Shown here:
Prochuttio-wrapped mozzarella (string cheese cut in half lengthwise)
Sriracha Snack Sticks (meat sticks)
Muenster in thin slices, on its own and wrapped around the meat sticks
Salami
Chorizo
Smoked Cheddar
Pepperjack
Brie, cut in small wedges
Raspberries
Bread and Butter Pickles
Moon Cheese
Pork Rinds
Carnivore version of the charcuterie board
If you're on the carnivore diet, also called a zero-carb diet, a charcuterie board is easily adaptable. Plants are beautiful decorations, so I put raspberries on mine for the decorative look, but you can easily choose just meat and cheese and everyone will love the results!
Other low-carb recipes that you can bring to gatherings and nobody will even suspect they are low carb: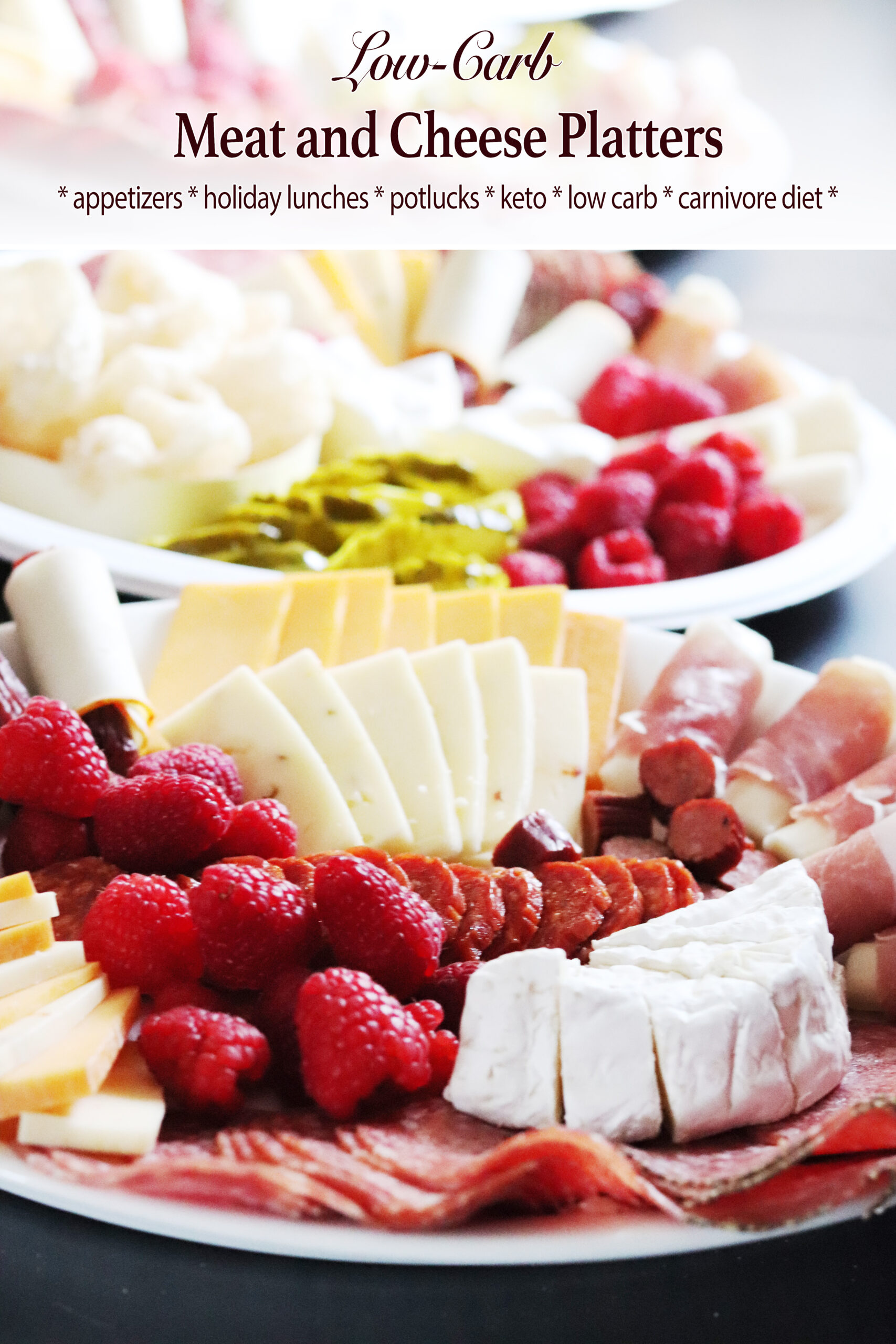 This month's ebook!
Sign up to get the 20 Cool Treats sent to your email right away!
Please follow and like us: