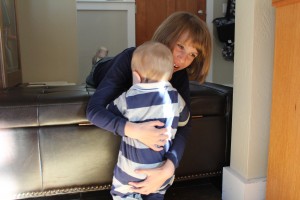 2014 is coming to a close, what were your top  moments from this year? I'll share mine below, and then do another few top 10 lists including my top 10 recipes this year, the top 10 health articles, top 10 products that my readers have loved, and what I'm working on for 2015 as well.
Even if it wasn't the start of a new year, January and the end of the holiday season is a natural break in the year.  The kids still have about a week before starting school if you do school, and after a month of indulgence and too much busyness, everyone's ready to breathe deeply, center themselves again, and regroup.
Find inspiration in some of these lists, from what other readers enjoy to what I'm doing this year- if you have a top 10 or something to add to my lists I'd love to hear below in the comments!
Top 10 Health Articles on Health Home and Happiness:
This is my favorite part of blogging, sharing what health-related stuff I've found out, and how it's worked in my family.  My readers love these posts (they take a LONG time to write – months of research, and then hours more of writing and referencing), these are your favorite from 2014
10. Read This Before You Use Eucalyptus Essential Oil with Children
9. How to get Children with Sensory Issues on the GAPS Diet
8. Dandelion Root for Liver Health and Fat Digestion
7. How I healed my dairy allergy in 6 weeks using the GAPS diet
6. You Know We Have a Special Needs Child, Here are 10 Things We Might Not Have Told You
5. Diatomaceous Earth and How to Use it
4. GAPS Intro for Gut Healing and Sealing
2.  Folate vs Folic Acid, MTHFR, and Tongue Tie: This wasn't written that long ago, and it still made the #2 spot here.  This essential information about vitamin B9 may help many families this year.
1. New Moms, You Need to Rest. Everyone Else,This is How You Can Help.

My top 5 moments from this year:
Every year has lots to be celebrated, and this year was no exception! I always feel like it's the best year yet, and I believe this was!
5. Putting The Empowered Mother up for Presale. This book is a labor of love, with information that will help many families have a healthy start, which will translate into healthier generations. I'm so excited that it's out!
4. Road trips are getting easier, realizing that everyone is starting to enjoy these rather than endure these was big.
3. Completing 9 day hikes (We aimed for 10 and came close!) with the family.  I love that we all love the outdoors.
2. Buying a house, this is more of a relief to be locked into a consistent housing payment, the same school district, and thankfulness to be done with renting.
1. The birth of our youngest, a baby is always such a joy! Seeing the older kids' interactions with him has been such a blessing.
Top 10 Recipes from Health Home and Happiness:
Even I Google my own website and reference recipes on here at least once a week.  Many of you have purchased meal plans, but for those who are getting recipes from the site, these are the top 10 that were visited in 2014
10. How to Cook Spaghetti Squash
9. GAPS Yogurt in the Dehydrator
8. Grain Free Sunflower Seed Crackers
7. Grain Free Scones made with almond flour and berries
6. Overnight Oatmeal with Fruit and Vanilla
4. Cooking with Coconut Flour: Grain Free Baking Tips
Top 10 Products that Health Home and Happiness Readers Loved in 2014:
When you purchase through my website, often a small part of your sale comes to me for referring you (thank you!) at no extra cost to you. Based on sales that I've seen go through, you guys love these.
10. Cod liver oil.  I love seeing cod liver oil sales! I purchase this one, and so do many of my readers.
9. The Gelatin Secret: You readers loved this book! It talks about all the benefits of gelatin with tons of recipes to help you use it.
8. Grasssfed Beef Gelatin: This superfood is super fun to use. It easily makes gummies, fruit-based desserts, and is added to chicken stock to make homemade broth cubes that I keep in my freezer.
7. The Ultimate Healthy Living Bundle. This is on a flash sale for New Year's – the sale is over the 31st (click here to purchase).  Included in it is my Freezer Cooking Guide and dozens of other full-length e-books and even full classes on anything you could want to tackle health-related in the new year (check it out here)
6. Salt lamps– I love them too! I have 3 (one in each bedroom).
5. Tart cherry juice – I talked about how this helps my kids sleep here.
4. Grain Free Meal Plans.  These continue to sell well, I'm so glad I can offer them! Buy one at a time or buy the yearly plan and get a free paperback cookbook bonus. (coupon code NEW15 for 25% off through 1/2/2015 – save $40 on the yearly plan!)
3. The GAPS Class.  Melanie's GAPS class is a great step-by-step class for those who need more help and community as they start the GAPS diet.  (She's opening her GAPS class at a pre-sale discount – $100 off! until the end of 2014.  Click here to learn more)
2. The Leaky Gut Class.  Jordan and Steve have a comprehensive leaky gut healing program set up for you, I've learned tons from these guys. You can hear my free webinar with them here, and listen to a new one from them here- listen to this one all the way through to the end to get a nice discount code on this class.
1.  The Health Home and Happiness Starter Package – I was just describing to a family member how to do GAPS intro, they said it was complicated and they'd need me here. Then I told them about the starter kit – it's just like having me there telling you what to do each day and keeping you on track. You can check it out here (coupon code NEW15 for 25% off through 1/2/2015 – save $18!)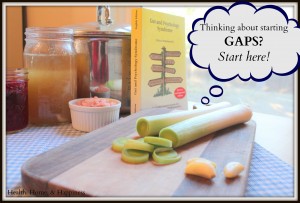 Top 5 Questions that I Got in 2014:
Bloggers get lots of email, and while I try to keep up with it I don't always.  I know I have a big backlog from the holidays, I'll get to it soon. In the meantime here are the answers to my five most frequent questions of 2014.
5. Are you still on GAPS? Why are you going on GAPS again if it worked? I did GAPS strictly for about 6 weeks when my daughter started, and then I went off and on for the 2-1/2  years that she was on GAPS.  After 2-1/2 years she was able to go off GAPS finally and has been food allergy free for 2 years now.  We are doing a GAPS trial again for the winter break because I believe it's helpful to do every year or so just to help restore the gut flora and seal any stress or environmental-induced leaks.
4. Can I do GAPS if I'm Breastfeeding? What if my baby needs GAPS? Both those questions are answered in this post, one of the top posts.
3. How do you get schools and caregivers to keep my child on GAPS? To be honest, this is a really hard question, and it's as individual as each family is.  For older children, explaining to them how the diet works and having them see how much better they feel can be key.  For littles, it's more important that the caregiver be educated about the diet.  People who don't understand it don't understand that just a few crackers really do hurt their system.  In any case, limiting the amount of time they're at other places without you makes this easiest, especially in the beginning. I recommend starting GAPS over school breaks for those in school.
2. My child has sensory issues, how can I possibly do GAPS with them? I talk about that in this post, thankfully GAPS works quickly with sensory issues and most children just start eating most GAPS things after 3 days on the diet. See how here.
1. I'm allergic to ___ and ___ and ___, can you tell me what to eat? Yes, intro is great for that, you don't always have to be that way – read more here.
Top 5 Things I want to do in 2015 (join along with me!)
5. Clean out my laundry room. It's become the catch-all for boxes that haven't been broken down, clothes that have been outgrown or someone will grow into soon, and sewing supplies. I'm going to be shaping up all my house with 30 Days to a Clean and Organized Home, with some extra time in the laundry room to make it into a functional space.
4. Visit Yellowstone! I haven't been, I want to explore this summer.  Included in this is my goal to hike 10 day hikes around the area, I'm a huge fan of hiking, and it's making lasting memories for the kids.
3. Re-do GAPS intro again.  We're doing that right now, actually, I want to see if going on GAPS does anything for my olders, and my nursling had an egg allergy (that seems to have gone away with just probiotics and chicken stock) so I don't think that it's a bad idea to do a couple weeks on GAPS to see what it does for us.
2. Do a GAPS video series for you! I need to figure out how to do minor editing of videos and then I can do a few recipes. And a good friend who has put 11 (!) kids on the GAPS diet is going to do a webinar series with me that we'll have ready for you this spring. I'm super excited!
1. Continue to prioritize down time, spending quality and quantity time with family, and enjoying what we have rather than getting sucked into wanting more.  As the kids are growing older, I've learned how precious the time between planned activities is.  Teachable moments happen, impromptu craft projects have time to be started and finished, neighborhood kids can join in a baseball game or baking project, and I lean more about my kids and what they need from me as a mom than I do when they're in an extracurricular activity or other event.
5 Delicious Keto FatBombs
Sign up to get my 5 Best Keto Fatbomb Recipes sent right to your inbox! Plus a bonus pizza recipe :)