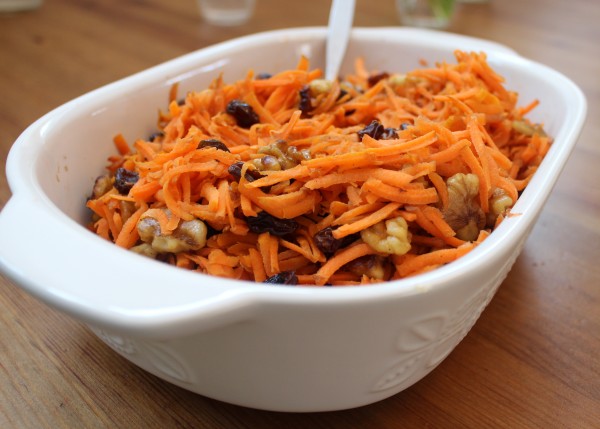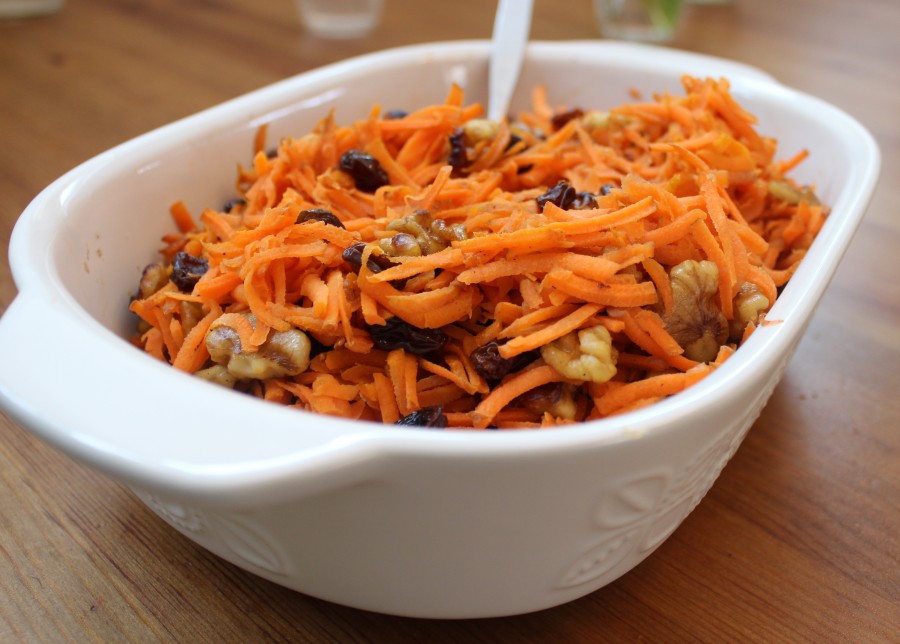 During the winter months I opt more for cooked vegetables than raw leafy greens, and this warm carrot salad is perfect for that!  Shredded carrots are sauteed in butter or ghee, with sweet raisins and crunchy walnuts to add more flavor and texture.  When you shred your carrots in a food processor, this whole recipe comes together in minutes, to get it on the table fast.
Warm Carrot Salad Recipe
Ingredients:
4 large carrots
¼ cup raisins
¼ cup coarsely chopped walnuts
1 tablespoon ghee, butter, or coconut oil
½ cup yogurt
Directions:
Fry the raisins over medium-low heat in ghee, butter, or coconut oil until they are soft. Grate carrots with a cheese grater or food processor. Mix carrots, raisins, walnuts, and yogurt.
This is one recipe from my FREE e-book for January: 20 Healthy Soups and Salads.  Want it? Click here to have it sent to your email :)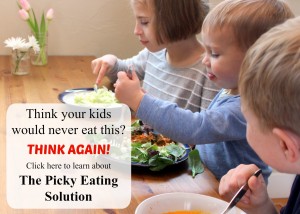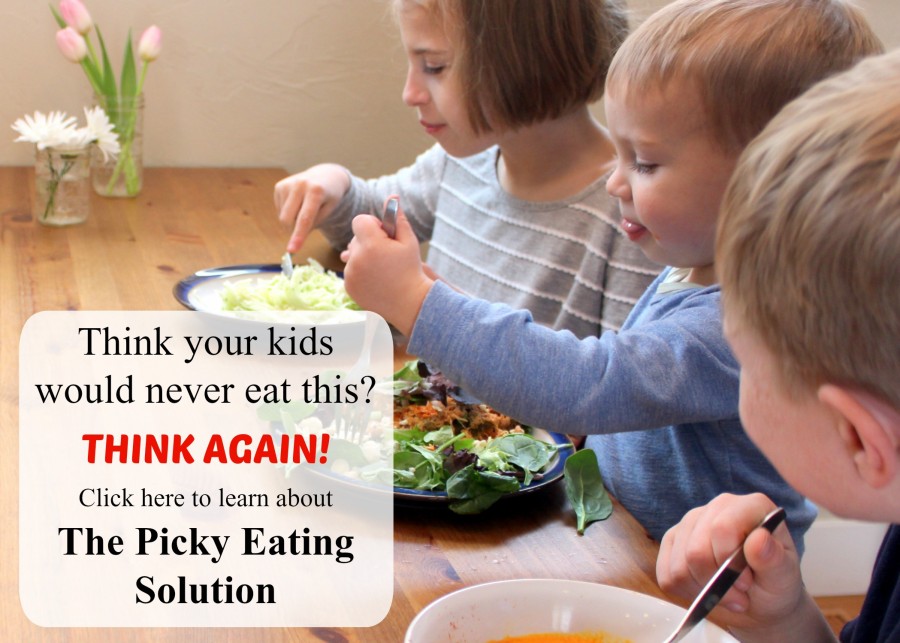 Please follow and like us: