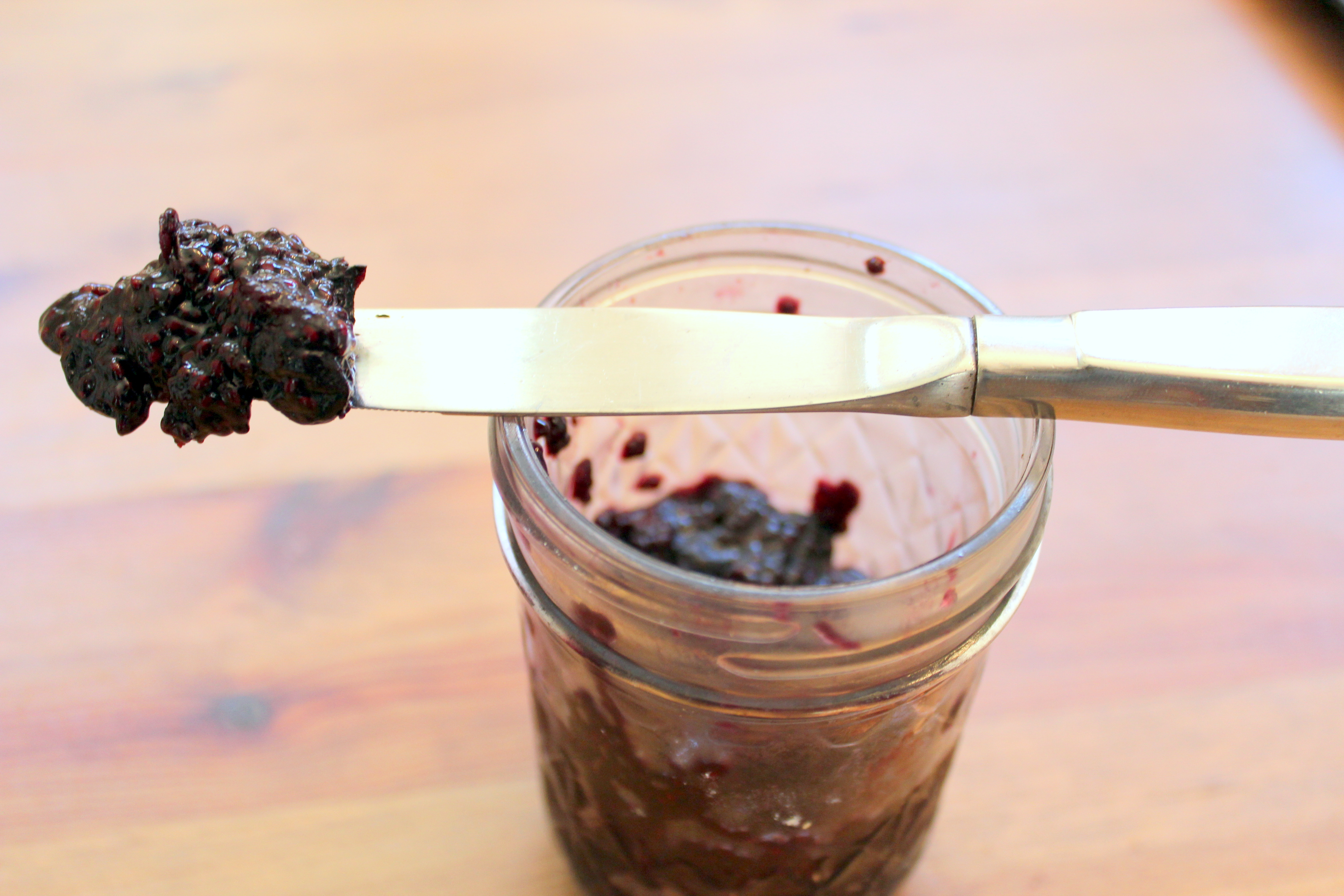 "But I just want peanutbutter and jelly," She whined. Now, I normally am not a fan of giving into whining, but sometimes when you're 8, and you eat differently than your friends at school, and it's the end of the school year and life is chaotic, you just need some peanut butter and jelly.
Wanting a jam alternative that can be spread between two coconut flour pancakes with peanutbutter and then placed in a lunchbox, I tried chia seeds to make it work.
And work it did! Everyone loves this jam. The seeds just remind me of a more seedy jam, like blackberry or raspberry.
This recipe goes together quickly, since it doesn't need to be cooked.  It just sets up in the fridge. I use an immersion blender, but you can use a regular blender if you'd like. Adjust the sweetener to taste.
Chia Seed Jam
1 pound berries (strawberries, blueberries, raspberries)
¼ cup honey
2 tablespoons chia seeds
1 tablespoon lemon juice
In a blender or with an immersion blender, puree berries.  Add in honey and chia seeds and mix.  Place in a pint mason jar, and allow to sit in the fridge for 4 hours, or longer, as the chia seeds absorb the liquid. Use as regular jam, keeping in the fridge.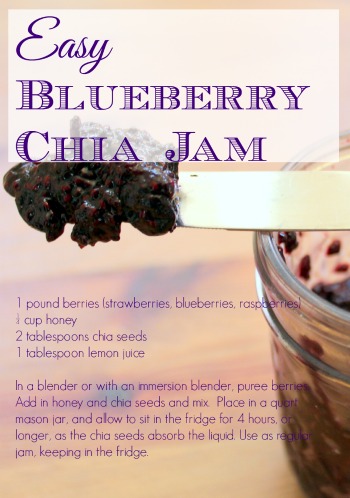 5 Delicious Keto FatBombs
Sign up to get my 5 Best Keto Fatbomb Recipes sent right to your inbox! Plus a bonus pizza recipe :)
Please follow and like us: