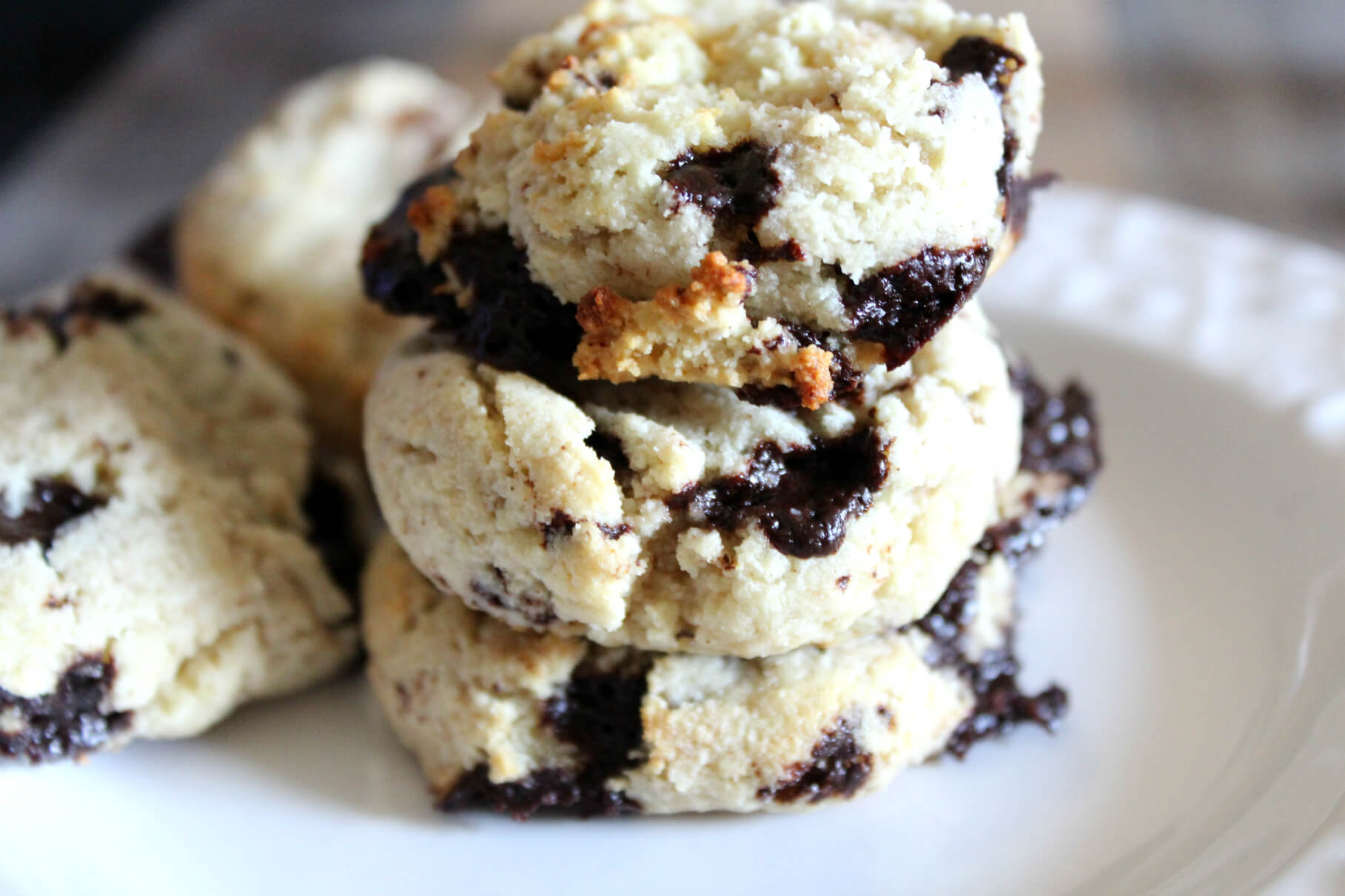 Chocolate chip cookies are a classic that you no longer have to do without if you are following a refined-sugar-free diet.  These are delicious- slightly nutty from the almond flour, and rich in rich sweet chocolate to satisfy that chocolate craving.
Baking with Homemade Chocolate
Homemade chocolate chips do melt a bit, the absence of soy lecithin that is found in most chocolate chips makes these GAPS legal.
You can find our recipe for homemade honey-sweetened chocolate chips here.
Once the cookies cool, they still have the pockets of delicious chocolate that you want… without refined sugar. Or soy lecithin.  If you roll the cookies between your palms they'll compress the dough around the chocolate a bit, and keep that chocolate from gooing all over the place.  In any case, enjoy these sweet little cookies.
I won't judge you if you'd like to just eat the cookie dough unbaked either.  Raw eggs? We're okay with those ;)
The recipe is delightfully simple as well.  Almond Flour is an easy wheat-flour substitute, with the finished cookie similar in texture and look to the wheat-flour couterpart.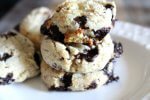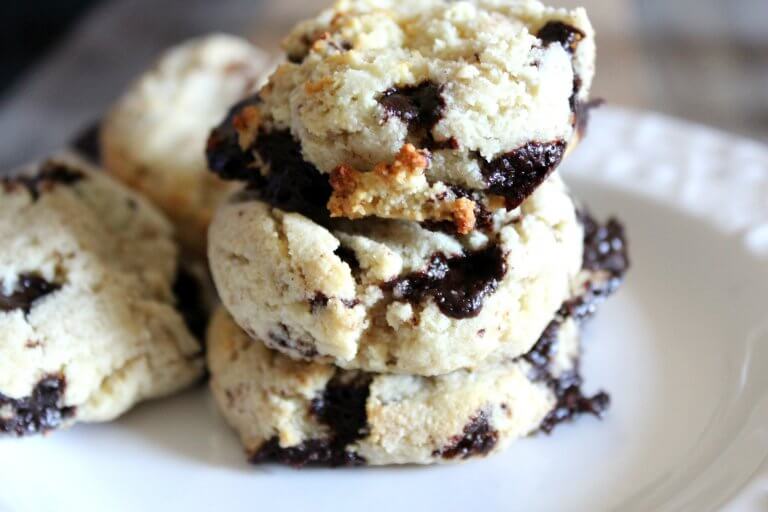 Honey-Sweetened Chocolate Chip Cookies (GAPS, Paleo)
Yummy chocolate chip cookies! We love this classic without refined sugar. Make use of your homemade chocolate chips in these delicious treats.
Print
Instructions
Preheat oven to 350* and line a baking sheet with parchment paper.

Mix the almond flour, coconut flour, baking soda, and sea salt until coconut flour is evenly distributed.

Add in the egg and honey. Mix with a fork. Batter will be stiff.

Scoop teaspoons of dough onto cookie sheet 1 inch apart. Flatten slightly before baking.

Bake for 10-12 minutes, or until sides start to turn golden brown.

Enjoy! Keep extras in an airtight container.
5 Delicious Keto FatBombs
Sign up to get my 5 Best Keto Fatbomb Recipes sent right to your inbox! Plus a bonus pizza recipe :)
Please follow and like us: