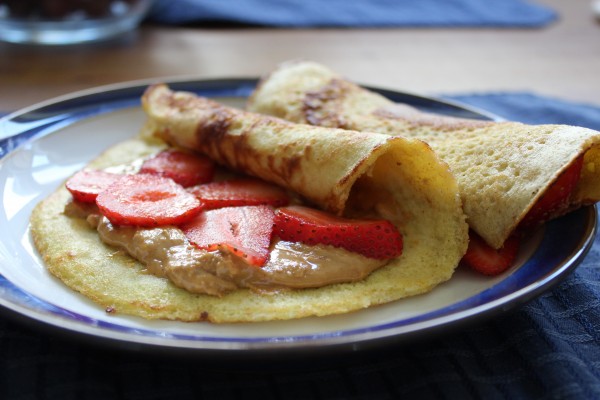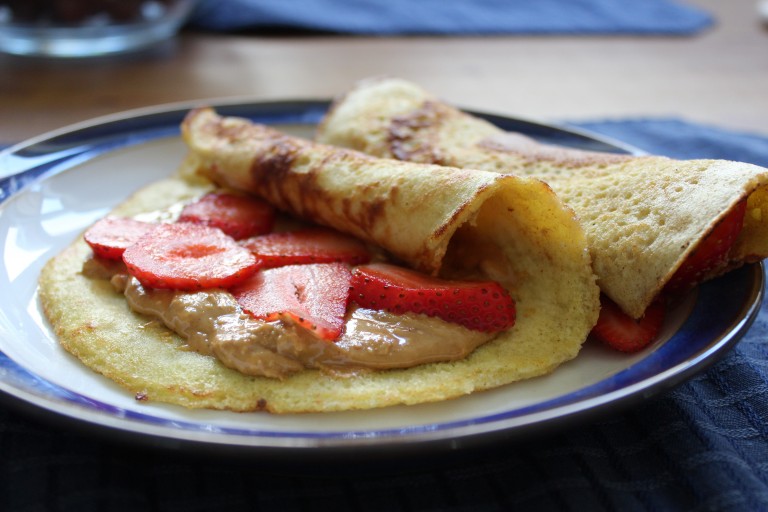 Where lettuce is a fantastic wrap for meat and more vegetables for adults, sometimes kids (and the young at heart) enjoy a little more of a bread-like wrapper for this new take on the PB&J classic. Coconut flour crepes are used here, which pack an extra protein punch and hold delicious fillings easily.
Lunch Fruit and Nutbutter Rollups
Crepe Roll Ups for Delicious and Healthy Lunches (Paleo and GAPS)
As versatile as bread, without the gluten.
Cuisine:
paleo, gaps diet, scd, gluten free
Directions
Spread ⅔ of the crepe with nutbutter and top with fruit, leaving part of the crepe uncovered.
Start rolling from the side with the nutbutter (toward the empty side) and allow filling to squish a bit onto the uncovered part of the crepe.
Place so the seam side is down to keep from unrolling.
Pack in lunchboxes (in a hard container works well) or enjoy now!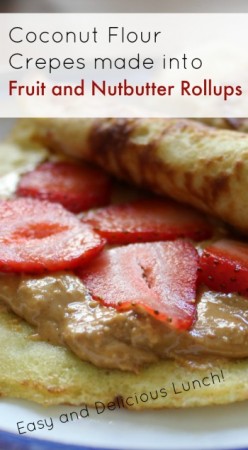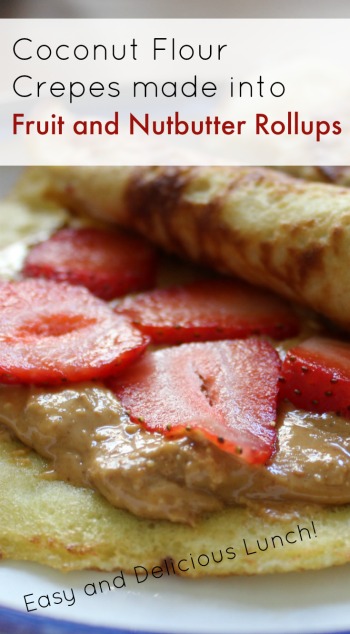 Grain-Free Holiday Desserts, Breakfasts, and Side Dishes
Candied Butternut Squash, Zesty Lime Custard, Honey-Sweetened Pecan Pie, Slow Cooker Cranberry Sauce, and 10 more holiday recipes that you'll love for the way they taste and the way they make you feel.