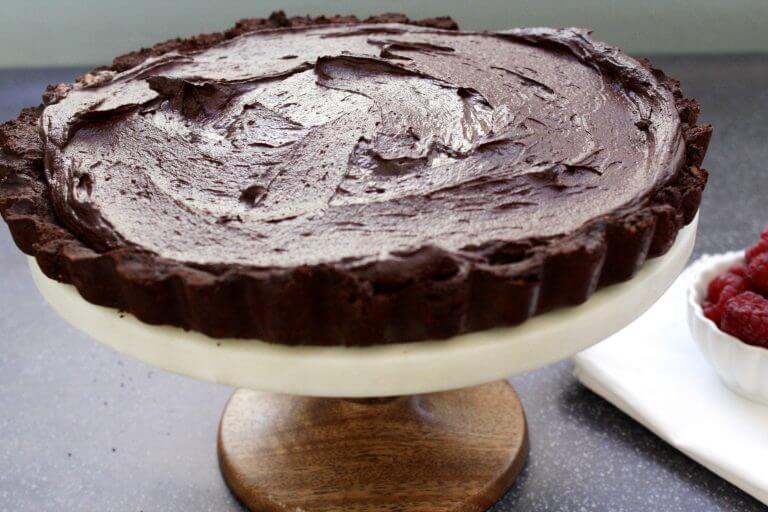 Rich chocolate is the flavor of love, and this allergy-friendly tart will express that love to some special people in your life.  Though it looks fancy, this tart is simple to put together, just make sure you leave time for it to chill before serving.
This tart is rich, with a coconut milk base and rich cocoa powder.  Enjoy a small slice at the end of a sweet Valentines day, or any time a chocolate craving strikes.
This no-bake tart is egg free, so you can taste test the sweetness and adjust to your family's preference as you make it.  If you are not on GAPS, you may want to substitute maple syrup for the honey- again- depending on your family's preference. You could also use coconut sugar, and then increase the coconut milk used to add the moisture that was coming from the honey.
Top with coconut whipped cream and fresh berries.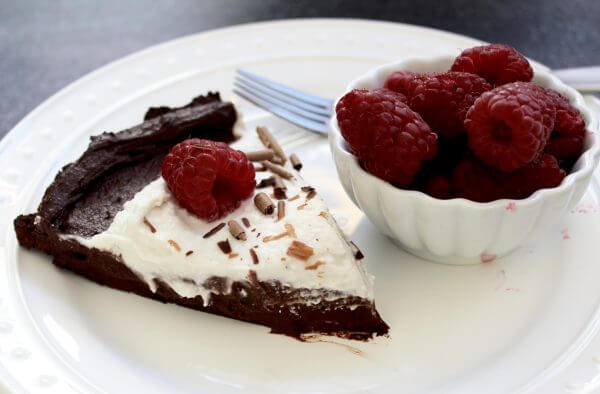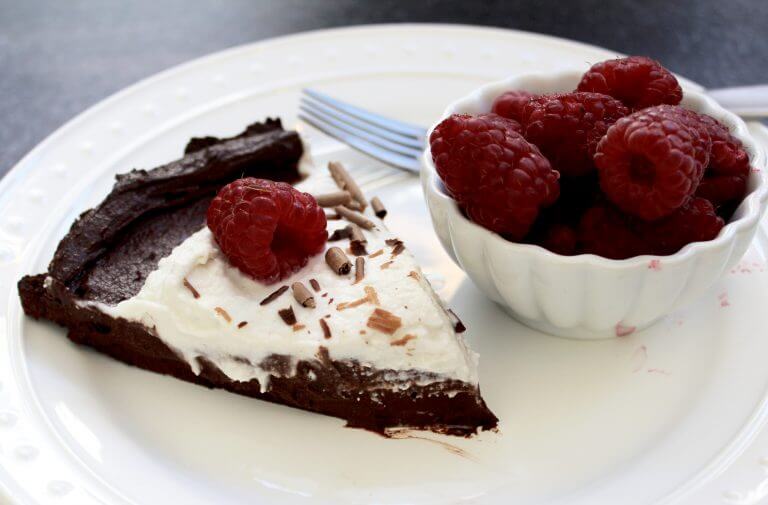 Rich Chocolate Ganache Tart - Gluten Free, GAPS Friendly
This rich chocolaty tart does not require any baking, but be sure to allow time to chill before serving.
Cuisine:
paleo, gluten-free, dairy-free, GAPS
Ingredients
Ingredients for Crust:
¾ cup cocoa powder (find cocoa powder here)
¾ cup almond flour (find almond flour here)
½ cup coconut cream (from the top of a can of coconut milk) Natural Valuehas cream that is easily separated from the watery part of the coconut milk.
1 teaspoon vanilla
¼ teaspoon sea salt
Ingredients for Chocolate Filling:
1 cup cocoa powder
½ cup honey
½ teaspoon cinnamon
1 pinch sea salt
1 cup coconut cream (from the top of a can of full fat coconut milk)
Directions
Directions for Crust:
Mix all ingredients and press into a 9-inch tart pan. Cover with plastic wrap and chill for at least one hour before filling.
Directions for Ganache:
Mix all ingredients well with a mixer or food processor. Pour into the crust and chill, covered, for 2+ hours before serving. Can be made a day ahead.
Looking for more grain-free chocolate goodness? Check out these recipes

Grain-Free Holiday Desserts, Breakfasts, and Side Dishes
Candied Butternut Squash, Zesty Lime Custard, Honey-Sweetened Pecan Pie, Slow Cooker Cranberry Sauce, and 10 more holiday recipes that you'll love for the way they taste and the way they make you feel.