Chia Chocolate Pudding
Lighter than pudding made with coconut milk, this is still dairy free. It's naturally sweetened by not only the honey, but the dates and apple as well.  Chia gels without eggs, and it also makes this a no-cook pudding. We topped it with coconut whipped cream. Enjoy this rich chocolate recipe any time!
1 cup chia seeds (I use these chia seeds)
2 cups filtered water, divided (I use this water filter)
2 apples, cored & chopped
1/4 cup cocoa powder (I buy this cocoa powder)
10 pitted dates
1/4 teaspoon sea salt (I buy salt here)
Instructions:
Soak chia seeds in 1-1/2 cups water for 30-60 minutes, or until swelled.
Blend apples, cocoa powder, dates, salt, and remaining 1/2 cup water in the food processor (I use this food processor) until smooth, adding 1/4 cup more water if necessary.
Pulse in chia seeds, until evenly distributed.
Spoon pudding into custard cups or small mason jars, cover, and store in the fridge.  Top with coconut whipped cream if desired.
Delicious!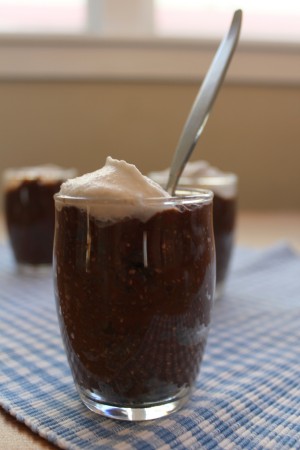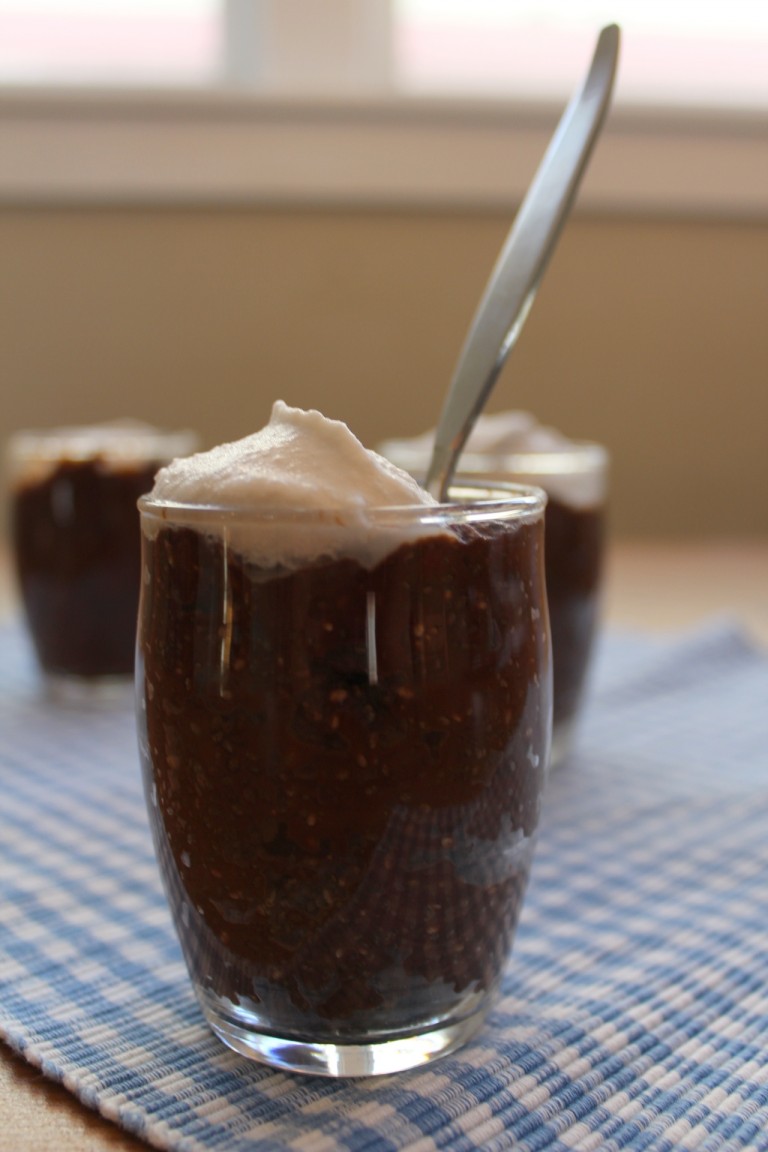 Grain-Free Holiday Desserts, Breakfasts, and Side Dishes
Candied Butternut Squash, Zesty Lime Custard, Honey-Sweetened Pecan Pie, Slow Cooker Cranberry Sauce, and 10 more holiday recipes that you'll love for the way they taste and the way they make you feel.