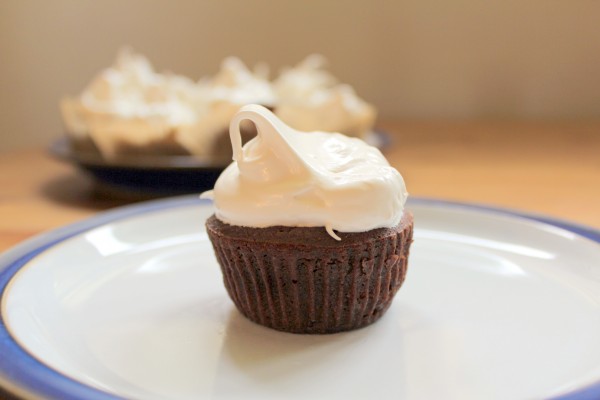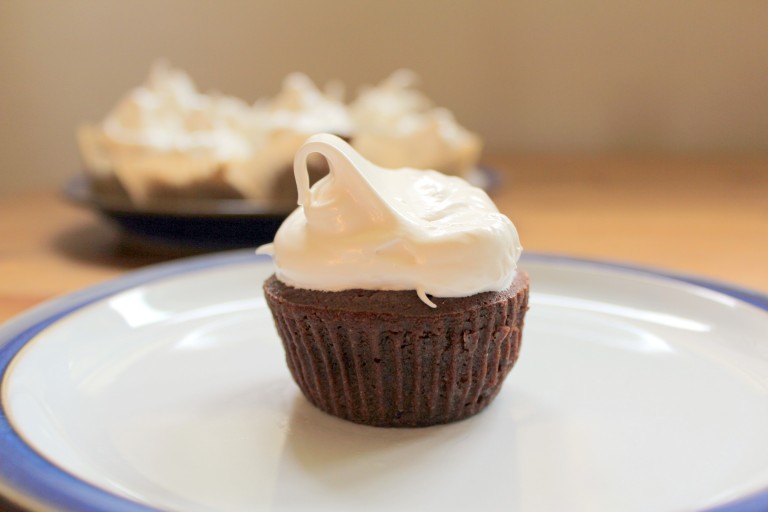 "If you stay on GAPS, I'll make you cupcakes every weekend." How I convince my children to be on the Gut and Psychology Syndrome (GAPS) diet has changed over the years, and now that they are away from me at school and friends' houses, I have to rely on their cooperation more than I did when they were toddlers and always under my watchful eye.  And, it turns out, a little bit of bribery works well too.
"They are okay for the GAPS diet?!" My 7-year-old questions, as I set one in front of him. He understands what the GAPS diet is now, and as he would like to be free from the itchy bumps that have progressively gotten worse on his arms and legs, he is open to the idea of staying on the diet. But, being 7, the bribe of cupcakes helps this process along as well.
Looking for more info on the GAPS Diet?
Here is Everything You Need To Know About The GAPS Diet
Yes! These are okay on GAPS, and they only have coconut flour in them, with lots of protein-rich eggs, and the added benefit of coconut oil and milk.
I love sharing what I find health-wise and food-wise with you, because we aren't a super-hippie family. My kids play sports, go to public school, and LOVE the Wii we got from Craigslist.  And we all do better when we avoid inflammatory foods, so it's a pretty easy decision to just eat what makes us feel good.
And sometimes a little treat at the end of the week is welcomed, in this case, it's 'CAKE!' as my toddler says.
After they have cooled (they don't have to be completely cooled- if you start the frosting as you pull the cupcakes out of the oven you'll be just fine) top with Meringue Frosting.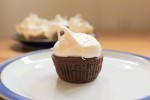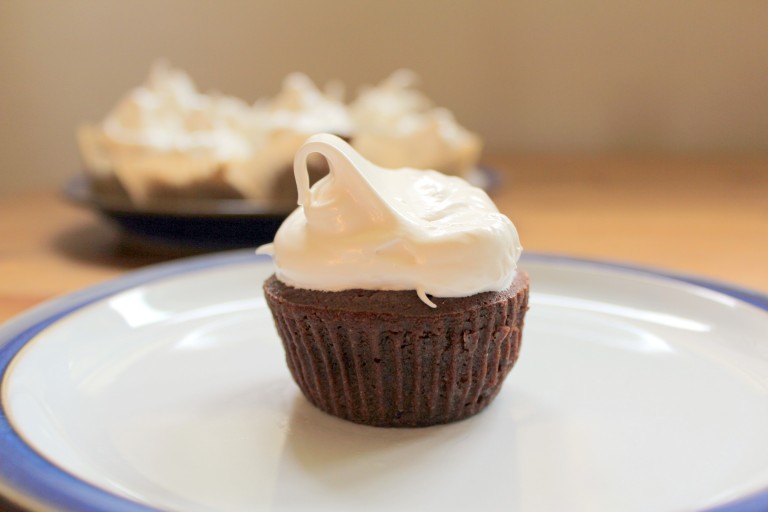 Perfect Chocolate Cupcakes Made with Coconut Flour (GAPS Friendly)
Perfect cupcakes using coconut flour, cocoa, and unsweetened chocolate.
Print
Instructions
Preheat oven to 350 degrees.

Grease muffin tin with coconut oil or use cupcake liners. If using cupcake liners, drop approx 1/4 teaspoon coconut oil in the bottom of each liner and place in the oven while combining ingredients- the oil will wick up the liner to grease it.

In a food processor, blender, or in a bowl with a whisk, combine all ingredients, using a spatula to scrape the sides of the bowl to make sure the coconut flour is mixed in well. Spoon batter into muffin cups evenly, filling 3/4 full.

Bake cupcakes for 20 minutes or until a toothpick inserted into the center of one comes out clean.
Nutrition Facts
Perfect Chocolate Cupcakes Made with Coconut Flour (GAPS Friendly)
Amount Per Serving (1 cupcake)
Calories 178
Calories from Fat 99
% Daily Value*
Fat 11g17%
Cholesterol 81mg27%
Sodium 141mg6%
Potassium 214mg6%
Carbohydrates 17g6%
Protein 4g8%
Vitamin A 145IU3%
Vitamin C 0.2mg0%
Calcium 29mg3%
Iron 1.5mg8%
* Percent Daily Values are based on a 2000 calorie diet.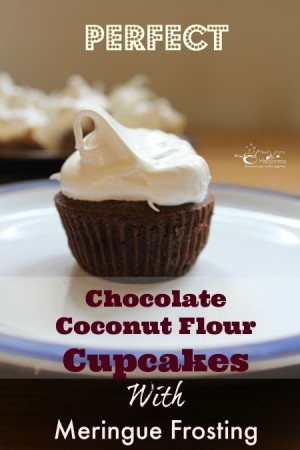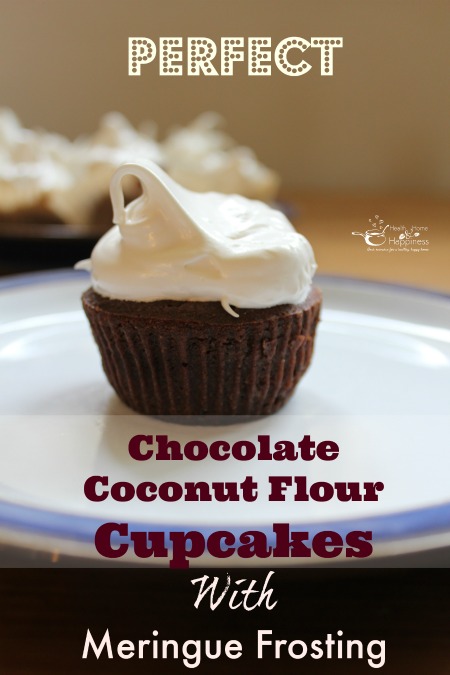 Please follow and like us: