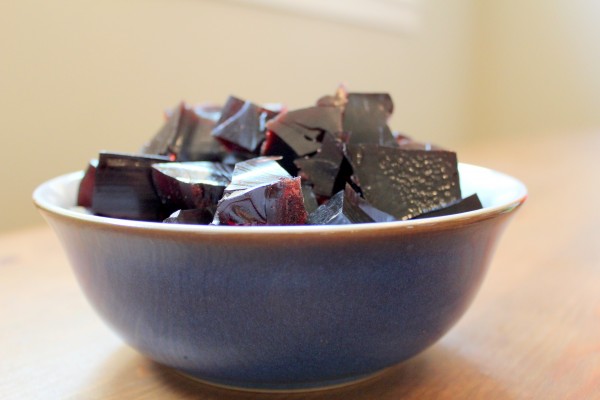 Anyone who works with children, or has school-aged children, is on the edge of their seat at this time of year.  Colds, the flu, unexplained tummy bugs – they're all going around where people are gathered indoors and more in contact with each other's germs.
Sleep deprivation from being *so excited* about school the next day, or from being up a little worried about the presentation you're doing tomorrow, or having to get up earlier to catch the school bus can lower our immune system too.  Lastly, dry air from winter, or just from the heaters being on indoors, can cause the nose to dry out, which can bleed easily and/or let in more sneaky germs.
That's where Superhero Gummies come in – they contain elderberry leaves and berries for immune support, along with tart cherry juice to increase the natural melatonin in the body, which helps with sleep, and lastly gelatin, which helps keep the mucous membranes of the nose in tact.
These gummies are easy to make, and we like to include a few in lunch boxes.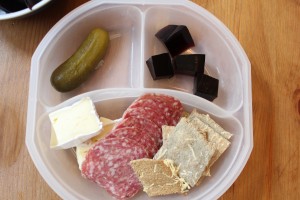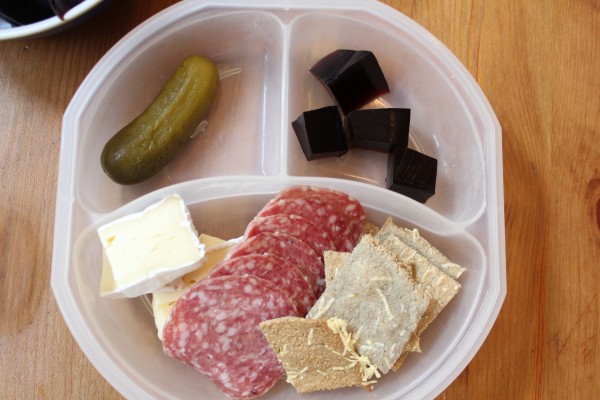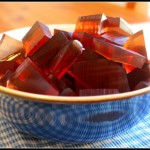 Tart Cherry and Elderberry Gummie Treat Recipe
Print
Instructions
Open the elderberry capsules, and put the contents of the capsules in a sauce pan, discard the actual capsule.

Combine all ingredients in a small sauce pan, mix well with a fork. Allow to sit for a minute or two for the gelatin to absorb the liquid.

Heat gelatin mixture over medium heat until gelatin turns clear, stirring every few minutes, about 5-10 minutes.

Grease a glass or other smooth-sided loaf pan or small dish lightly with coconut oil.

Pour hot gelatin mixture into loaf pan, allow to cool down to room temp on the counter so you don't warm up your fridge too much, then cover with plastic wrap and allow to chill in the fridge.

To cut into gummies, use a butter knife to loosen the large gummie block from the container onto a cutting board, and cut into cubes with a butcher knife.

These last for about 10 days in the fridge, covered.

Enjoy!
Nutrition Facts
Tart Cherry and Elderberry Gummie Treat Recipe
Amount Per Serving (1 serving)
Calories 65
Calories from Fat 9
% Daily Value*
Fat 1g2%
Sodium 18mg1%
Potassium 46mg1%
Carbohydrates 10g3%
Protein 7g14%
Vitamin C 1mg1%
Calcium 7mg1%
Iron 1mg6%
* Percent Daily Values are based on a 2000 calorie diet.
More information: 
Elderberries for immune support
If you want to just buy gummies, and you're not 100% avoiding sugar, I've purchased these before and I feel they work! Not for use if you are on the GAPS diet.
This month's ebook!
Sign up to get the 20 Cool Treats sent to your email right away!
Please follow and like us: