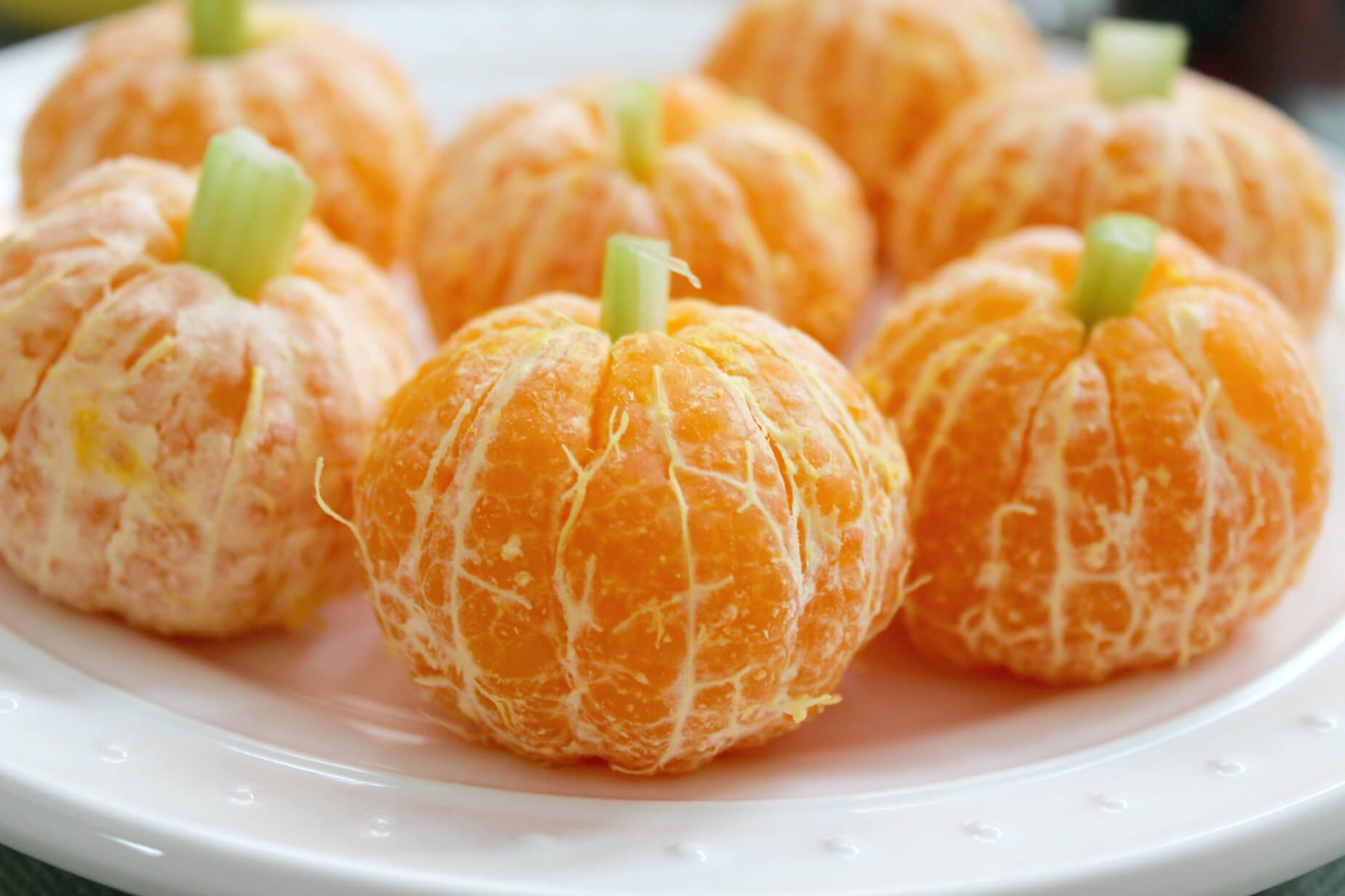 These clementine pumpkins are high on the cute scale and low on the sugar and scary scale! Perfect for classroom parties, neighborhood get-togethers, and to serve to excited kiddos before trick-or-treating.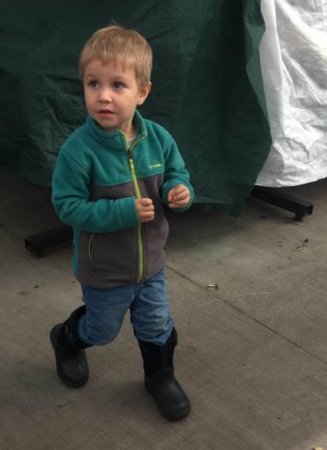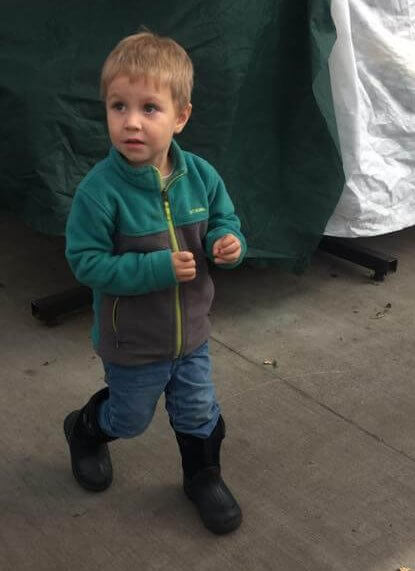 Halloween is not my favorite.  We trick or treat, sometimes attend carnivals, and dress up- but we go for friendly and cute over spooky.  To the right is my 3-year-old, who won't walk past the decorations that are in every store, and his expression sums up my feelings as well ;)
In any case, there are parties, potlucks, and gatherings that request festive treats, and these little clementine pumpkins fit all of our needs. They are generally allergen friendly, cute, and they're simple to make. No pinterest fails here!
Allergy Friendly Halloween
To participate in Halloween but not compromise my values too much, we usually set out a tray of glow sticks as our 'treat'.  Our house is at the edge of our subdivision, and kids come all the way back to get a glow stick- it's quite fun, they help with visibility on this dark night, and they're inexpensive, and everyone can participate with one. I get them on Amazon (see here).
Since we do trick-or-treat, I purchase inexpensive toys to trade my kids after they have chosen 3 pieces of candy to eat themselves.  Mama Natural came up with Switch Witch, and my kids LOVE the tradition.  This year my kids are getting small lego sets (see here).
And then for class parties, I shoot an email to their teachers requesting that they not allow my children unlimited sugar since my kids have a history of throwing up after consuming a lot of junk food, and of course I love to bring these clementine pumpkins! Some people allow their kids to eat as much junk on one specific day as they want, but for us that doesn't work.  Letting the teachers know that bodily fluids will be involved usually motivates them to honor our food requests.
For other low-sugar fun fall treats check out these:
Clementine Pumpkins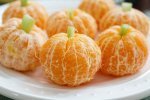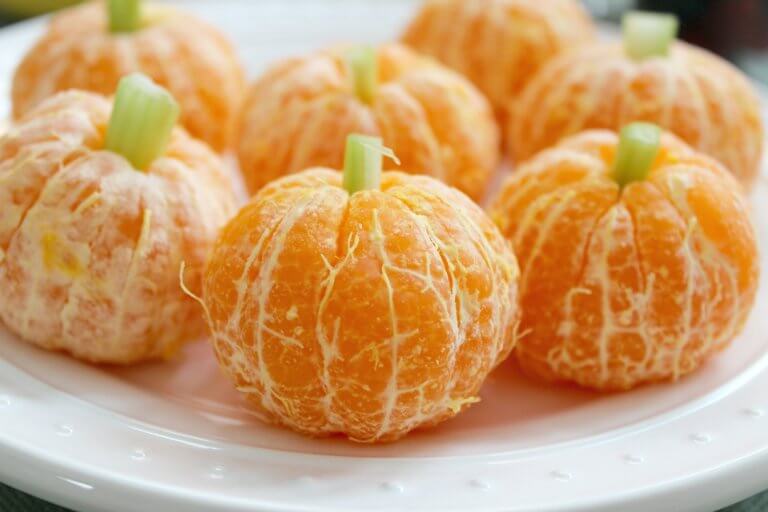 Friendly Clementine Pumpkin Treats for Halloween
These cute clementine pumpkins will be a hit at the class party this year!
Print
Ingredients
30

Clementines

2

stalks fresh celery
Instructions
Peel each clementine.

Slice celery into very thin ribs

Insert celery into the top of clementines, poking them in half way so they stay.

Enjoy!
Recipe Notes
These can be made a day ahead of time, just cover them and keep them in the fridge.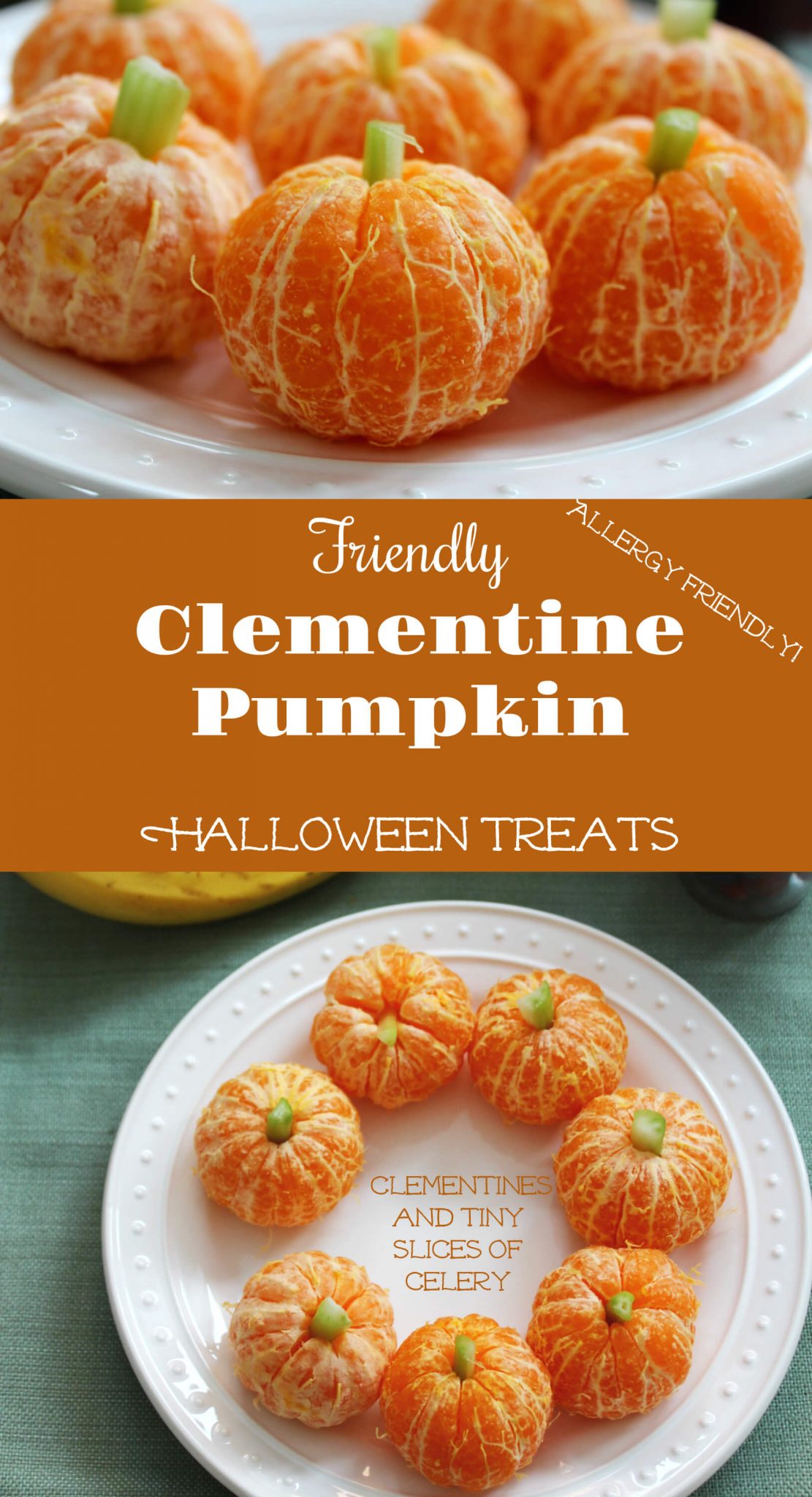 Grain-Free Holiday Desserts, Breakfasts, and Side Dishes
Candied Butternut Squash, Zesty Lime Custard, Honey-Sweetened Pecan Pie, Slow Cooker Cranberry Sauce, and 10 more holiday recipes that you'll love for the way they taste and the way they make you feel.
Please follow and like us: