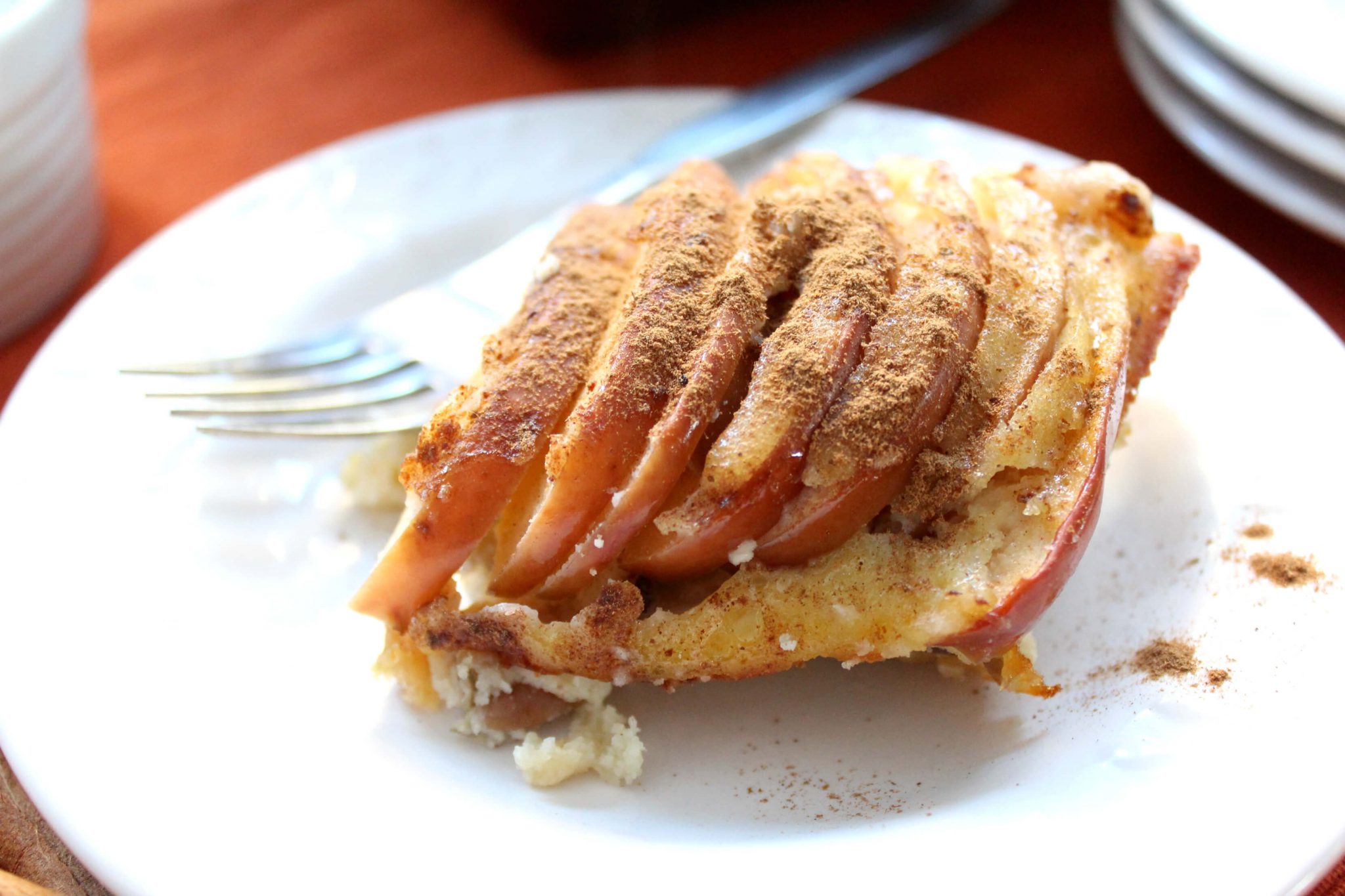 Sweet, warm, and beautiful, this coconut flour-based apple kugel is the perfect comfort food.  Traditionally apples and honey are served in the fall for the Jewish New Year, Rosh Hashanah, to bring sweetness in the year to come, but it is a delicious treat any time.
Kugel typically has egg noodles in it, which we opt out of in favor of beautiful thinly-sliced apples for a similar texture. Children love arranging the apple slices in different patterns, and no matter how they are arranged, the results are always beautiful. This gluten-free apple kugel can be served as breakfast, dessert, or as a special side dish.

Gluten-Free Apple-Cinnamon Kugel Made With Coconut Flour
Beautiful and delicious, this kugel uses thinly sliced apples and a coconut flour-based batter for a sweet fall treat.
Recipe type:
Breakfast, Dessert
Cuisine:
Paleo, Gluten Free, Dairy Free, GAPS
Ingredients
4 Apples, Red Delicious used here
5 eggs
¼ cup coconut flour
½ cup honey
¼ cup melted coconut oil, avocado oil, or grapeseed oil
¼ teaspoon sea salt
½ teaspoon cinnamon + more to sprinkle on top after baking
¼ teaspoon nutmeg
Directions
Preheat oven to 325*
Grease an 8x8 or similarly sized casserole dish with some of the oil in the recipe.
Use a whisk or fork to beat eggs, then mix in coconut flour, honey, oil, and sea salt.
Allow the coconut flour batter to rest as you slice the apples.
Slice apples thinly, leaving the skin on or peeling if desired.
Arrange apples in the greased casserole dish.
Stir coconut flour batter again, making sure to break up any coconut flour clumps.
Pour coconut flour batter over the apples, then sprinkle with cinnamon and nutmeg.
Bake for 40-55 minutes, or until kugel springs back when gently pressed.
Allow to sit for 10 minutes before cutting into squares and serving.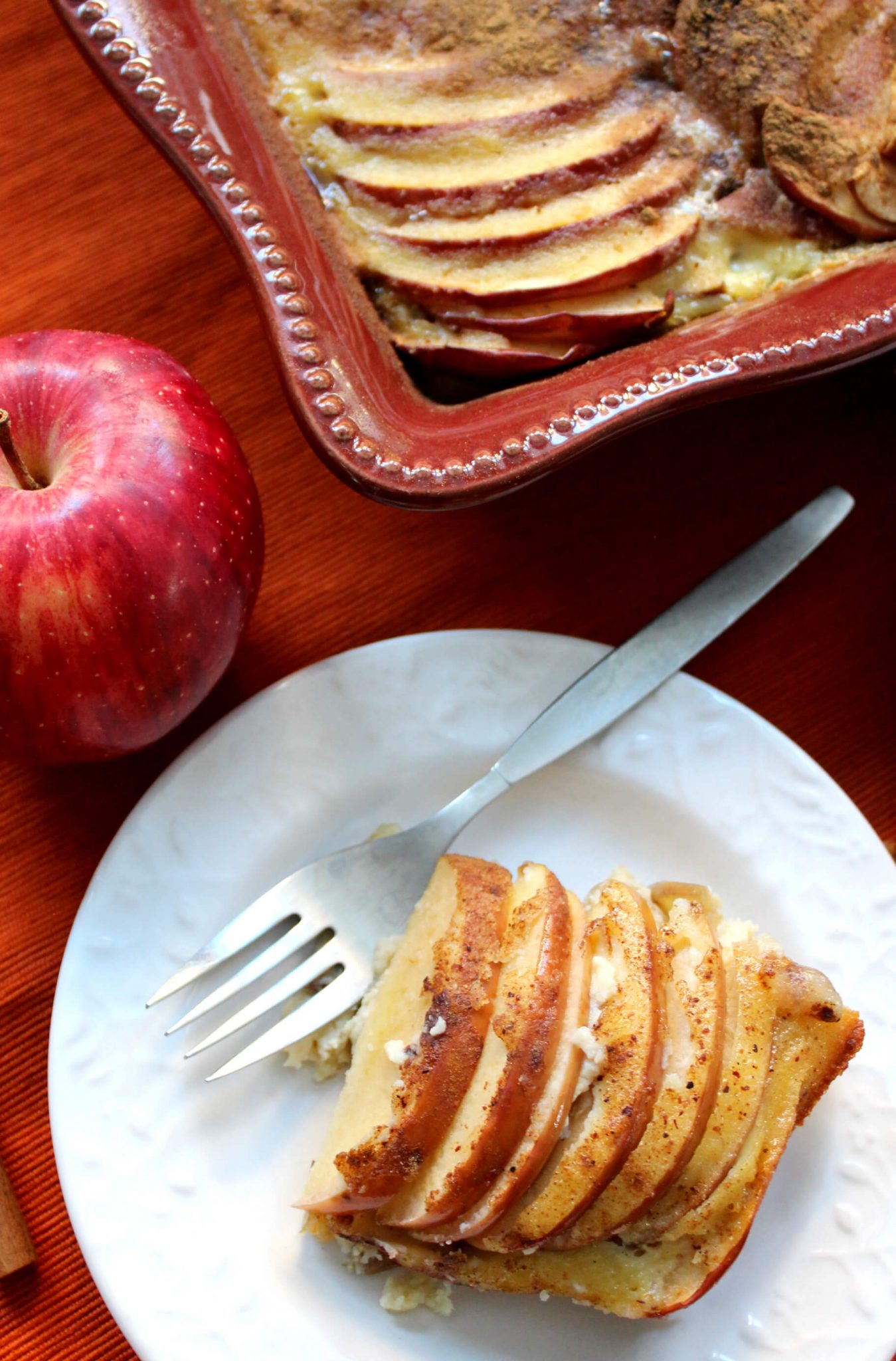 5 Delicious Keto FatBombs
Sign up to get my 5 Best Keto Fatbomb Recipes sent right to your inbox! Plus a bonus pizza recipe :)