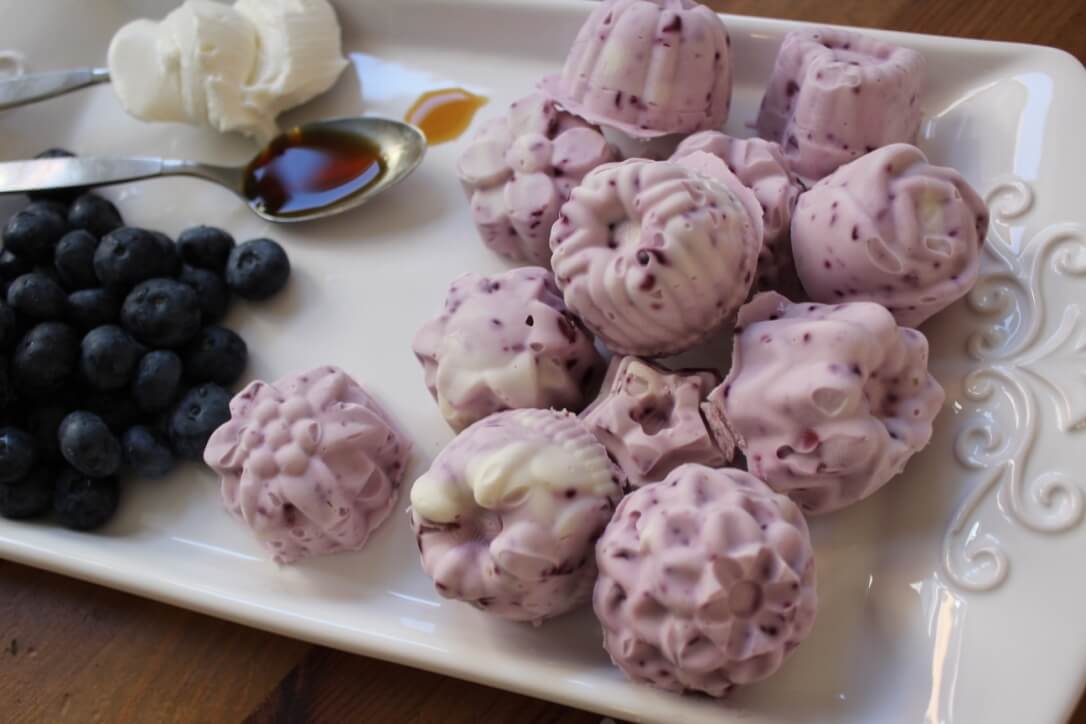 Keto Blueberry Cheesecake Fat Bombs
As we talked about with our recipe for the Nutbutter Cup Fat Bombs, increasing fat intake is a part of many healing diets.  These delicious blueberry cheesecake keto bombs can be made easily at home, and if you use dripped yogurt in place of the cream cheese they are GAPS legal and rich in probiotics.
Read more: Why You Need Fat Bombs
What place do keto bombs like blueberry cheesecake fat bombs have in the ketogenic diet?
Keto bombs are treats that usually are sweet, but like our Jalapeno Bacon Keto Fat Bombs they also can be savory.  Because the ketogenic diet relies on avoiding carbs to remain in ketosis and stay in fat-burning mode, treats are made of mostly fat, some protein, and a little no-sugar sweetener.  If you are not doing keto for weight loss, you may find it helpful to include fat bombs in your diet to maintain your weight.
Read more: What is the Keto Diet and Why Is It So Effective? 
Keto Blueberry Fat Bomb Recipe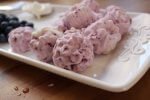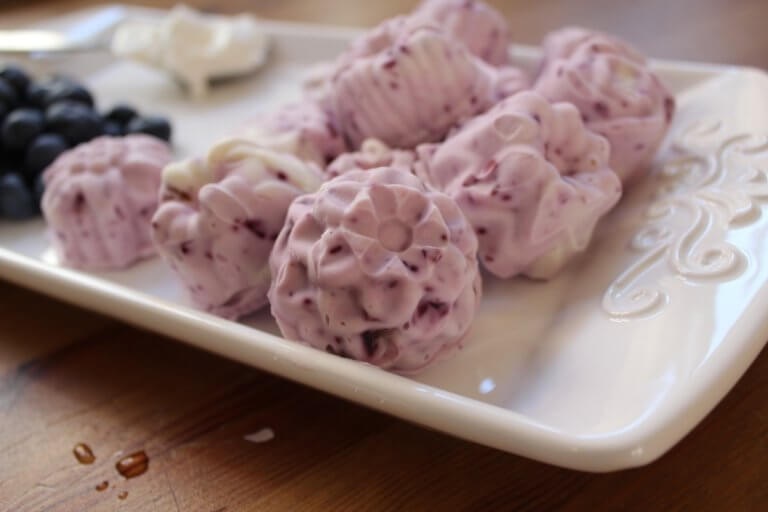 Blueberry Cheesecake Probiotic Fat Bombs (Low carb, keto, GAPS)
Yummy blueberry cheesecake bites are easy to make and use fresh blueberries for a low carb/high fat treat.
Print
Instructions
In a food processor combine all ingredients and puree until smooth.

Use a rubber spatula to spread blueberry mixture into candy mold.

If not using candy mold, spread evenly into a parchment-lined loaf pan.

Freeze for 1 hour, and then cut into 12 pieces if using a loaf pan. Continue freezing until solid, another 1-2 hours.

Pop out of candy mold or loaf pan and store in a covered container in the freezer.

For best taste, allow to thaw 15 minutes before eating.
Recipe Notes
Using a food scale to measure weight rather than volume of ingredients can save time and dirty dishes, and makes it easy to calculate exact nutrition data if needed. This is the food scale that I use. I put up aquick video here to demonstrate how quick and easy it is to make fat bombs with a digital food scale.
Nutrition data uses packaged cream cheese as homemade yogurt cheese will vary based on the kind of milk used and other factors.
Nutrition Facts
Blueberry Cheesecake Probiotic Fat Bombs (Low carb, keto, GAPS)
Amount Per Serving (1 fat bomb)
Calories 110
Calories from Fat 99
% Daily Value*
Fat 11g17%
Cholesterol 13mg4%
Sodium 86mg4%
Carbohydrates 1g0%
Protein 1g2%
* Percent Daily Values are based on a 2000 calorie diet.
---
See more!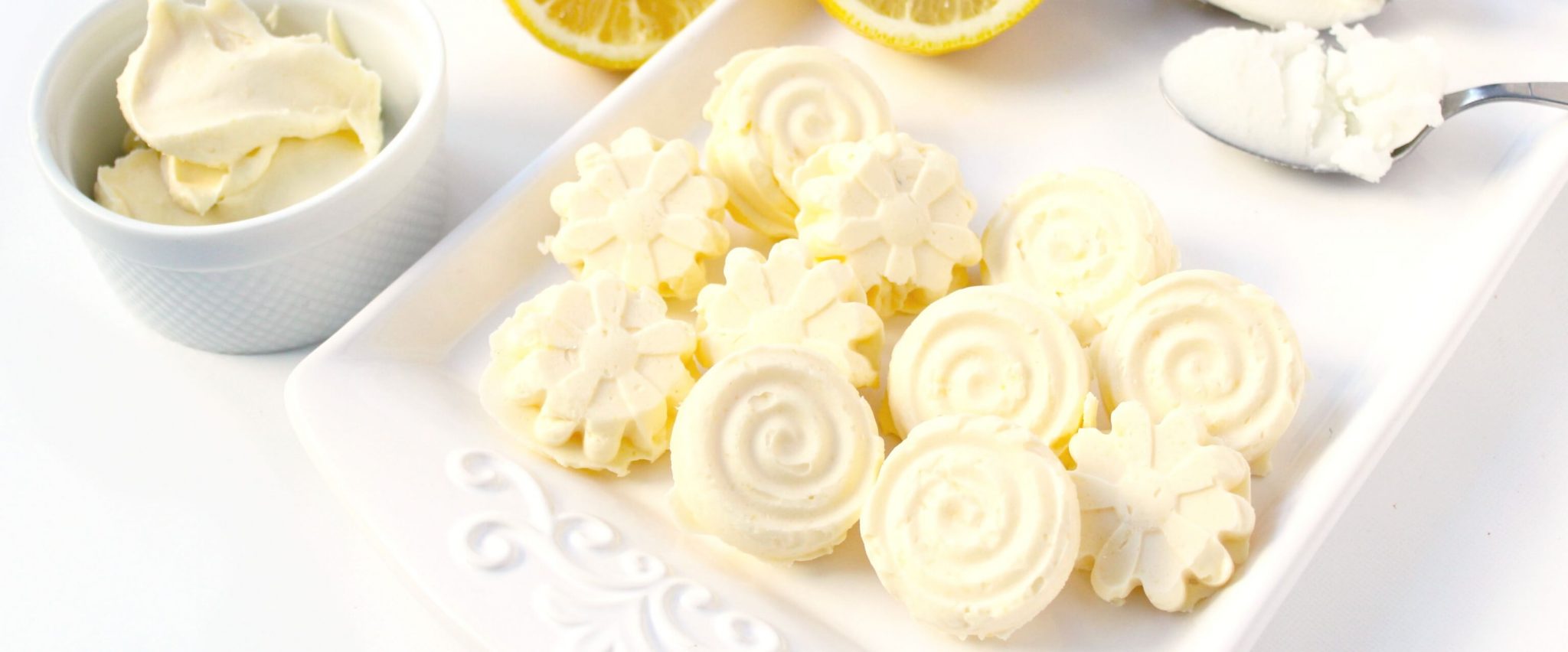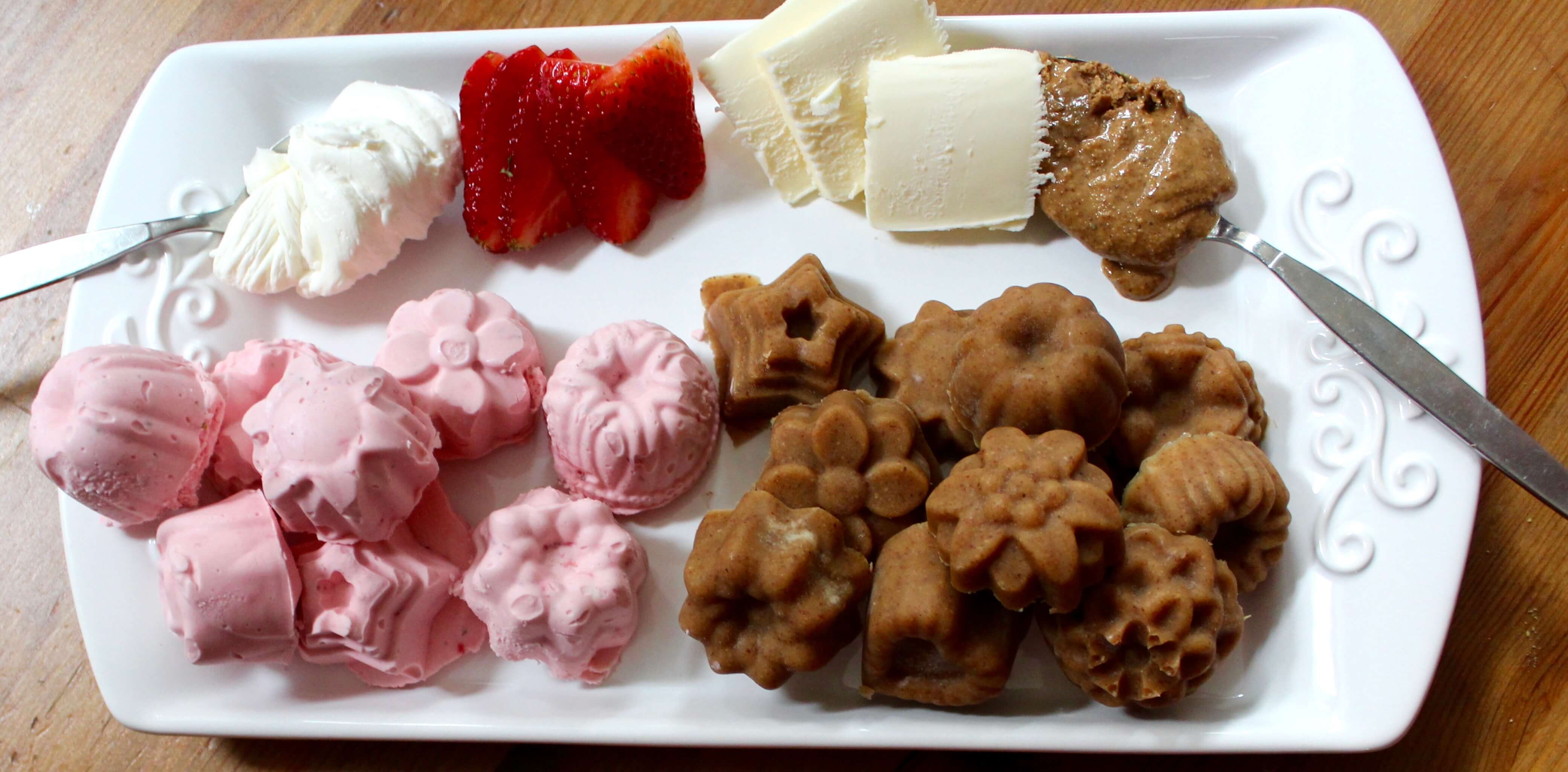 Dairy-Free Nutbutter Fat Bombs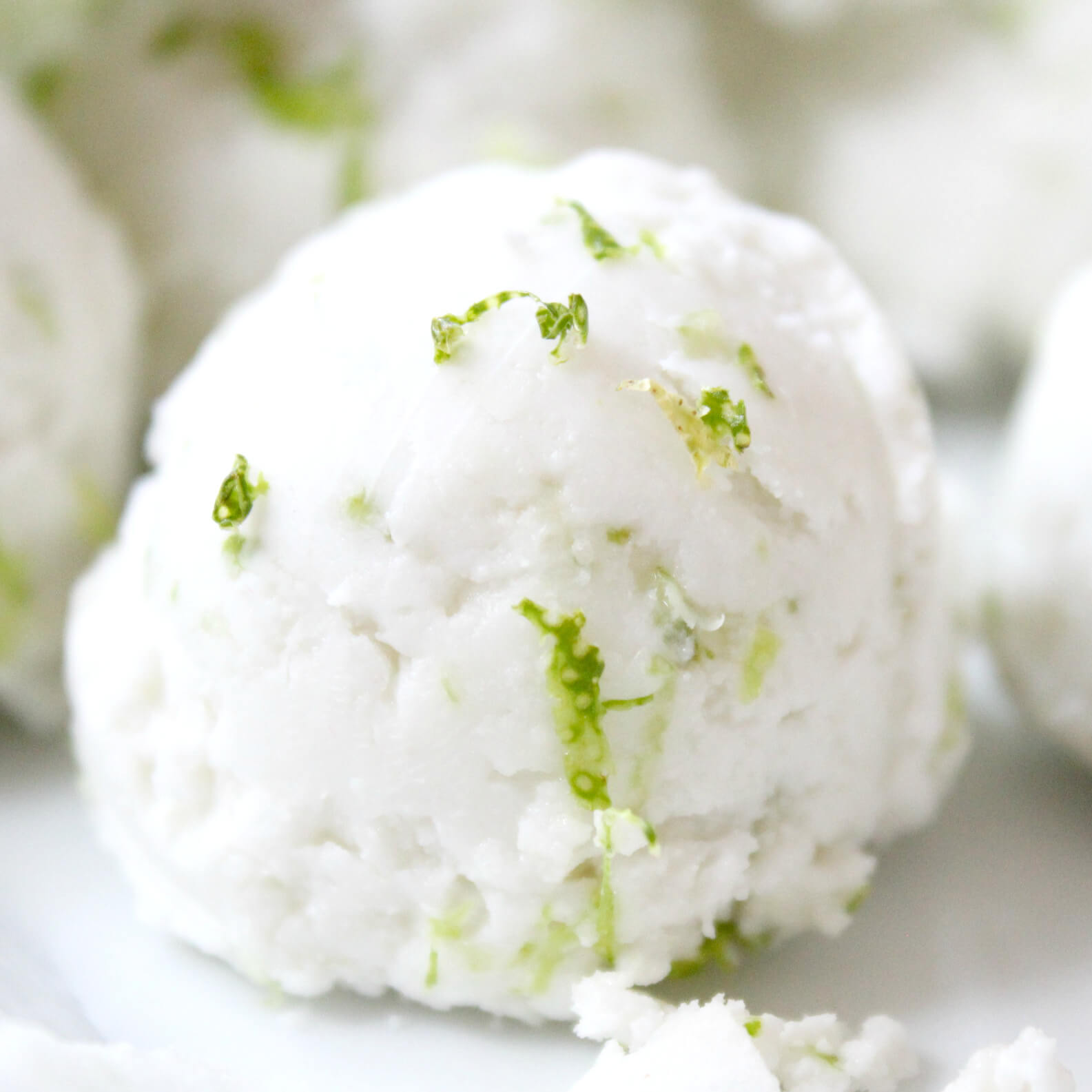 Dairy and Nut-Free Coconut Lime Fat Bombs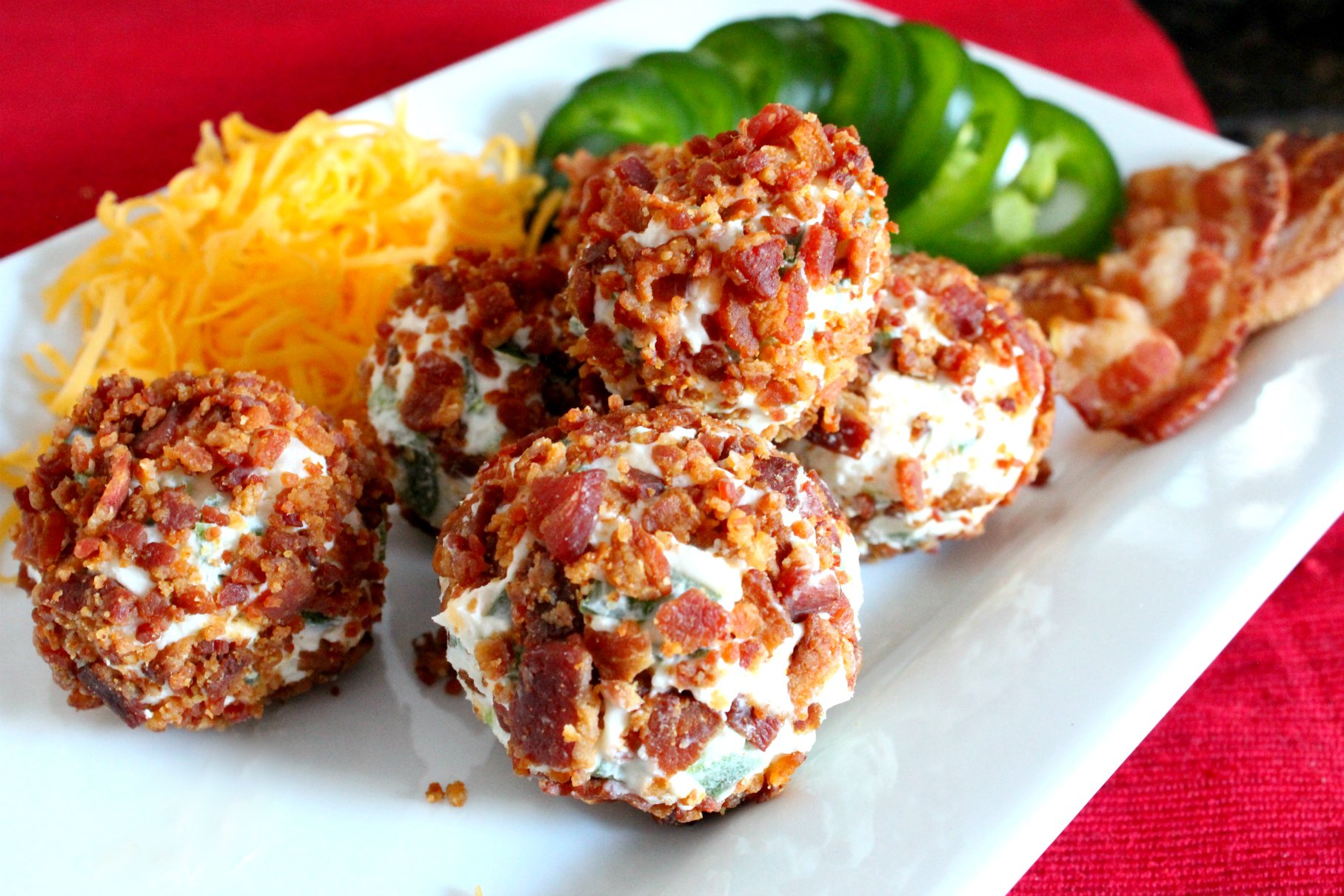 Savory Bacon-Jalapeno Fat Bombs
 Free Ketogenic Diet Cookbook! Just pay $6.95 shipping and handling.
---

5 Delicious Keto FatBombs
Sign up to get my 5 Best Keto Fatbomb Recipes sent right to your inbox! Plus a bonus pizza recipe :)
Please follow and like us: