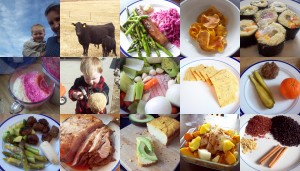 While grain free diets have been around for a long time, they really are starting to gain popularity, which I believe is primarily due to the fact that our health problems are spinning out of control in America, and we start thinking that there must be something better out there. Search for 'health food' on the internet, and it's my hope that sometime soon the first page of Google will be filled with the benefits of healthy meat, lots of vegetables, and high quality fat.
In addition to high quality nutrient dense foods, most of us on grain free diets also love natural health, plenty of sunshine, and fun exercise.  This isn't some fad diet that only one person in a family is on, usually it's a lifestyle change that the entire family gets involved with.  We often times take cod liver oil, know our farmers, and love the idea of letting bacteria run rampant among our chopped vegetables.
We love the simplicity of eating a simple meal of meat and sauteed vegetables with plenty of fat, but then we also have fun making things like grain free sushi. I'm willing to bet that many of us do other outside the box things such as home birthing, home schooling, and working at a home based business.
We stay primarily on grain free diets because they make us feel great~ we have lots of energy, we're rid of our food allergies, and we see psychiatric symptoms improve.
Here are some bloggers and websites that talk about the health improvements that can come with grain free eating.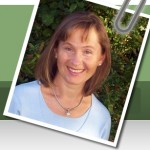 Dr. Natasha Campbell-McBride will always be a hero to me– she wrote the Gut and Psychology Syndrome book, which we are following to help my daughter who has autism.  If it weren't for the research in the GAPS book, and bloggers promoting it, I don't think my 4-year-old would be nearly as high functioning as she is now.
---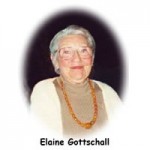 Elaine Gottchall is the author of Breaking The Vicious Cycle, intestinal health through diet.  She took the nearly forgotton work of Dr. Haas and used it to heal her own child's digestive  issues.  She uses the Specific Carbohydrate Diet, which is a grain and starch free diet to heal the gut.  Pecanbread.com is a popular website for children with autism, behavioral, and digestive issues that uses her work.
---
---
Mark's Daily Apple
is a primal website that is on my list of regular reading.  I absolutely love the
positive energy
found on the primal blogs.  Watch for weekly recipes, success stories, and other back-to-nature posts featuring healthy living and whole foods, grain free of course.  Check out his
primal books
as well.
---
Tim Ferriss
in 
The Four Hour Body
uses the Slow Carb Diet, which includes vegetables, meats, legumes, and lentils as a nutrient dense diet 6 days a week… and then a much beloved
cheat day
once a week where you can splurge as much as you want.  While GAPS tends to be more focused on families, the 4 Hour Body and Slow Carb Diet are actively aimed at your average bachelor, giving instructions to do things such as 'open a can of lentils' as a meal.
---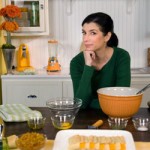 Elena's Pantry is full of baked goods using almond flour and coconut flour, as well as kosher recipes.  Her baked good recipes use simple ingredients and are easy for even beginning bakers to follow, and they turn out great!  Elena has celiacs and follows a gluten free diet.
---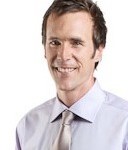 The Healthy Skeptic has a great podcast, which I listen to regularly while doing dishes or folding laundry.  I like the balance and acknowledgment that every person is different, and no diet is one-size-fits-all.
.
.
.
---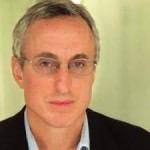 Gary Taubes
I'm not sure is exactly grain free, but his book
Good Calories Bad Calories
has such amazing information in it about how the typical 'eat low fat to lose weight' propaganda is hogwash, that his blog is an excellent one to follow.
---
And other bloggers, spreading the word about the benefits that can come from grain free eating!
Archevore
Spunky Coconut
Please follow and like us: