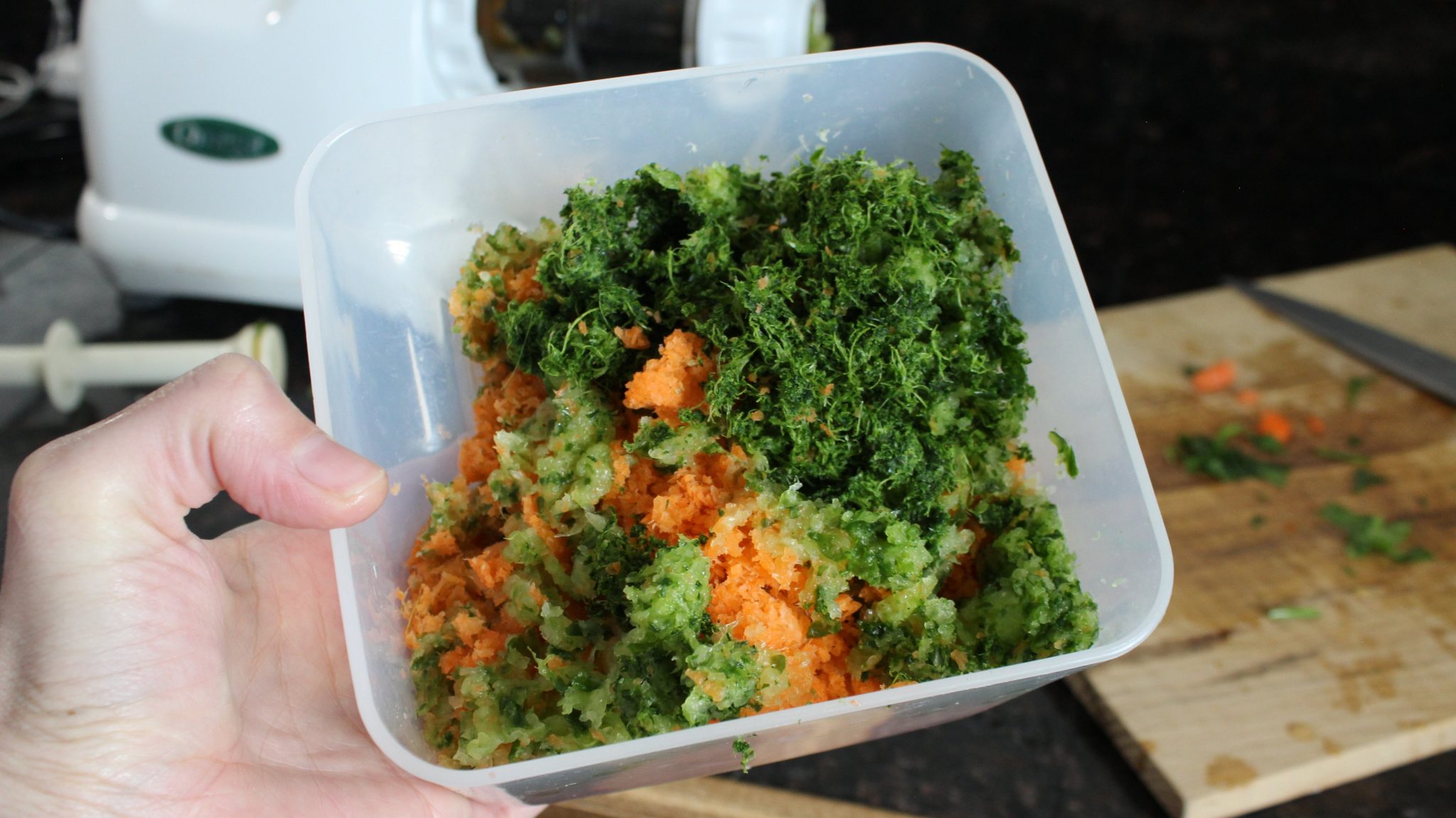 When we're juicing, either for a temporary cleanse, or as a daily part of the GAPS Diet Protocol, we end up with a lot of pulp! I do vermicompost for our scraps, but I'd rather use the pulp as much as possible to feed my family before I feed my worms ;)
Why juice? See more about juicing on a leaky gut protocol here
As you start juicing, you might be surprised at how much pulp is generated. Because of how nutrient-dense juice is, you might think that all the nutrition has been extracted and only fiber remains. But the bright colors say otherwise- there still is lots of nutrition left in this juicing pulp, and we'd like to put it to good use!
Saving Juicing Pulp
When you're planning to save juicing pulp, try to just juice one kind of produce at a time, rather than running through a few different items at once. This is easy to do, just turn off your juicer between produce types and empty out your pulp bin.
I use an Omega Juicer, and it has bins as shown below that are quick to empty. Champion juicers also have this same setup. If you are using a centrifugal juicer, like Breville, you'll just unlock the top and scoop out the pulp between produce.
If you know what you're going to do with your pulp and you plan on using it in the next day or two, you can just scoop it into a bowl or mason jar, cover, and keep in the fridge.
If you want to save your juicer pulp for the future, you can put it in a freezer-proof container and store for up to 30 days. Storing longer than 30 days in the freezer requires blanching first, to inhibit the enzyme activity.
Because leafy greens (spinach, lettuce, cilantro and other herbs) are difficult to juice on their own, you usually will juice them with another kind of produce like cucumber, carrot, or apple. This pulp could possibly be used in fruit leathers (see recipes below) but usually will be odd-tasting to use in most recipes because of the flavor combinations.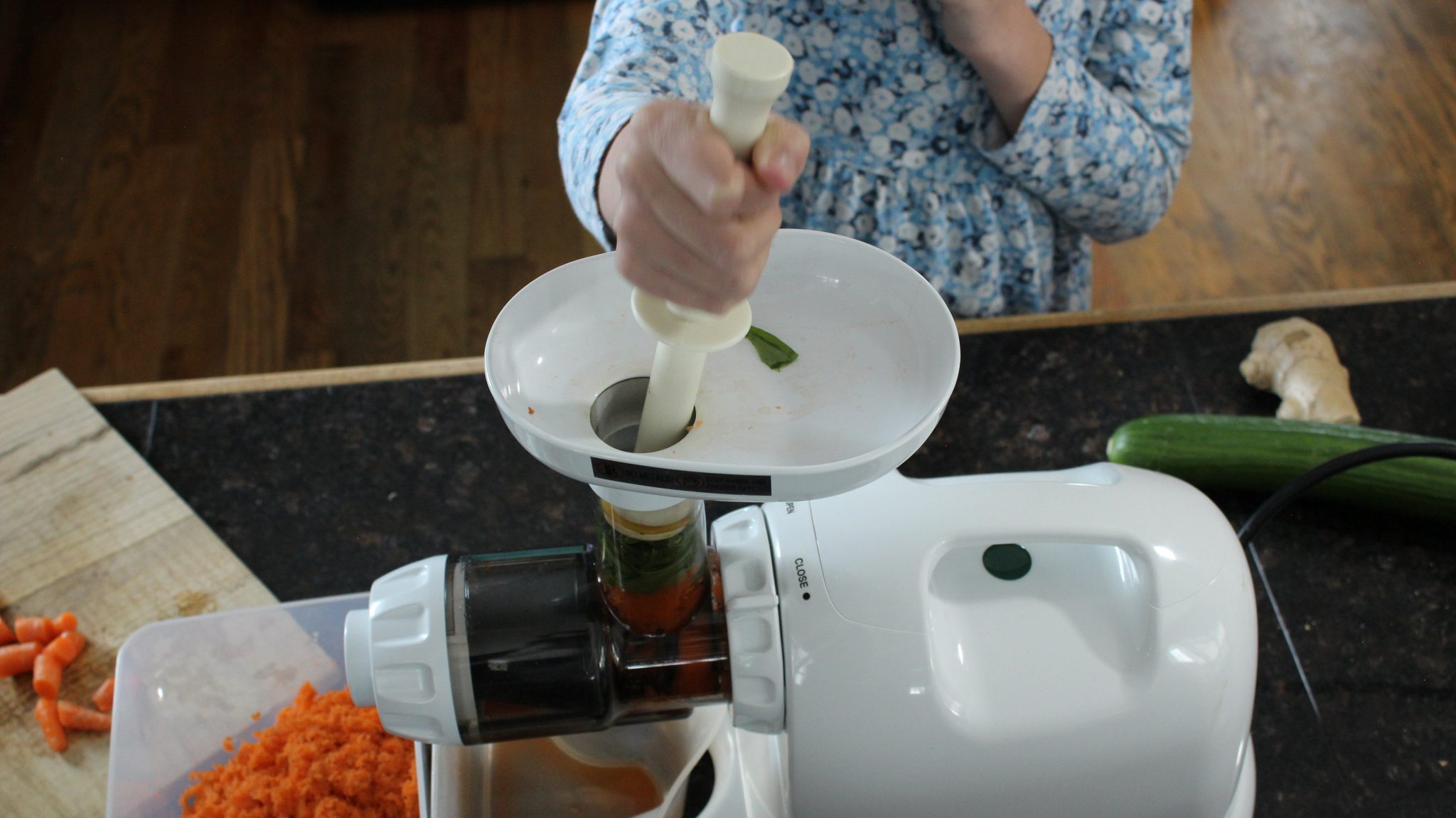 Recipes to use Juicing Pulp
Because pulp is high in fiber and lower in flavor, it is best in cooked recipes.
Uses for Fruit Juicer Pulp
Prepare the pulp by removing seeds and stems before juicing.
Uses for Vegetable Juicer Pulp
Vegetable pulp doesn't need any special treatment. As noted above, if you mixed vegetables with herbs, they may be difficult to use. Either experiment with a small batch of the pulp in a recipe, or put vegetable pulp that is mixed with herbs into the compost.
Adding juicer pulp to recipes is a great way to reuse your produce. I'm sure you can come up with many more additions to your favorite recipes as well.